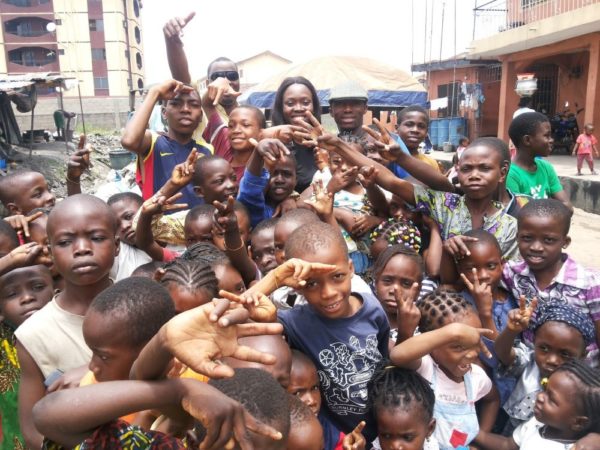 Ariyike Akinbobola put smiles on the faces of children in Ajegunle, Lagos.
On Saturday 7th September, the TV personality visited Ajegunle where she teamed up with her friend Vocal Slender on his Ghetto Love "Back to School" Project. It is a project where he supports and donates to the less privileged in Ajegunle where he lives.
She decided to attend this back-to-school edition because it had to do with children and education, the two causes she reveals she is passionate about.
Ariyike and Vocal Slender donated school bags, sandals, snacks and school supplies to about 500 Ajegunle children who were about to resume school.
Over the years, the children in the community have been reportedly going to school without footwear and school supplies. The event started out with 200 children and later in the day, the number rose to 500 before the end of the day.
Check out photos!
To read Ariyike's personal account of the event, log on to her blog – ReflectionsWithAriyike