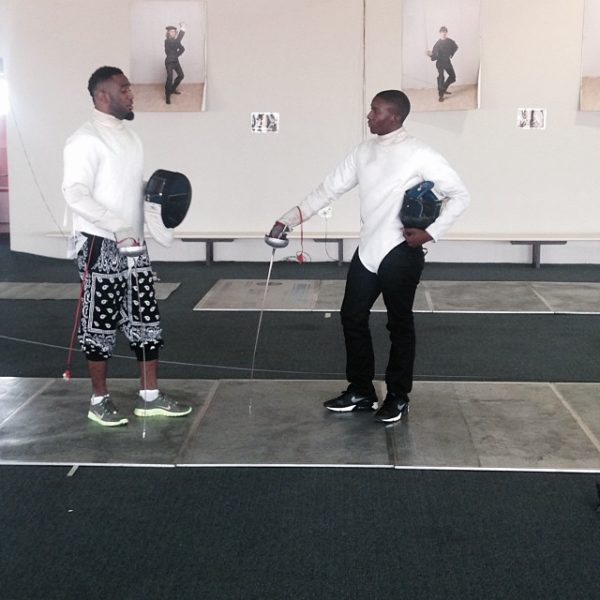 First things first, I honestly have not heard of any Nigerian who has taken up the sport of fencing as hobby or career, but that's just me. Fencing is the sport of sword-fighting and I can imagine how expensive it would be to get all the apparel and equipment needed for it.
Well, the term 'expensive' is relative because fencing is 'costlier' than the likes of football and basketball because of the equipment needed. I doubt you can find a foil, sabre or epee (swords needed) in your neighbourhood sporting goods store.
However, since fencing is not as expensive as sports like golf, ice hockey or winter sports where you have to pay each time you want to play or practice, may be we might be seeing more of it in Nigeria… may be.
This brings us to 'Rich & Famous' crooner, Praiz trying his hands (one hand in this case) on the elegant sport on the set of Africa Magic TV Show, "Star Gist".
Check this!
What do you think? Do you need some fencing in your life?
Photo Credit: Instagram – OfficialPraiz | Miss_Vimbai