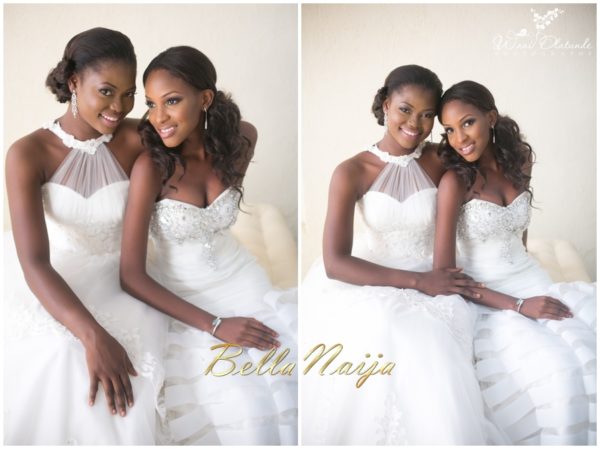 Elegant! Luxe! Chic!
Just a few words that come to mind when we saw today's wedding inspiration shoot. Wani Olatunde, a wedding photog based in Lagos wanted to show you you can have luxury and elegance in your wedding from local vendors and wedding stores. From your wedding dress to decor, show stopping makeup to beautiful bridal hair, find gorgeous details here.
Hear from Wani, the photographer, about her vision and team of fabulous vendors –
"As a wedding photographer in Lagos, I often get asked to recommend vendors especially for my out of town brides. I've been fortunate enough to work with some really talented individuals on my various weddings, so I really wanted to put together some form of styled shoot that would showcase some of the international level talent we have right here in Lagos. I also haven't really seen anyone else locally attempt a shoot with a focus on event / decor design, so this was a great opportunity to really challenge myself to try something new and step out of my comfort zone.

Finding the right partner was key, so I approached Juyin Demuren of IJP Bespoke Events who is not only an amazing event planner but also creates beautiful, unique decor and has a great eye for detail. Luckily she was on board straight away and the idea of this "Absolute Elegance" wedding inspiration shoot was born. We knew we wanted to create something high end and luxurious that would appeal to the stylish and sophisticated bride that was looking for a fresh and interesting way to achieve the vision of her perfect day. We were fortunate to have Enthyst Event and Bridal as part of the team, which allowed us to showcase a range of different wedding dress styles – from a modern twist on the typical princess dress to the gorgeously detailed and sophisticated tulle wedding gown. We also played around with the hair and make-up, to give a range of looks playing with emphasis on the eyes, lips or hair allowing us to move from the subtle to the more dramatic smokey eye while incorporating the main colours from the decor design. IJPBE created several table settings from the deliciously lavish to the intimate incorporating a range of gorgeous florals, candles, candelabras and so much more!

The idea behind this shoot is really to showcase some of the amazing talent the wedding industry has locally so brides don't feel like they always have to go abroad or fly people in to get international standard service or products and I feel really proud of what we were able to put together in such a short time.

A special thank you to all our amazing vendors who collaborated to make this shoot happen including Tolu Olushoga of Rume Flowers who created the gorgeous flower arrangements, Dr Roberts of Dr Roberts' Cakes who created the statement piece cake, Stella of Stella's Addiction who did a truly stunning job with the makeup, Aislynn the Hair Whisperer who always gives us beautiful hair, Ndidi Obioha of Enthyst Event and Bridal for the gorgeous dresses, Idowu and Olu of David Asumah Studios who created the behind the scenes video, my awesome assistant for the day Eyitemi P. and our gorgeous models Franka, Benedicta and Temitayo."
Enjoy and be inspired!
***
Photographer: Wani Olatunde Photography – http://www.waniolatunde.com/
Photography Assistant: Eyitemi Popo
Vendors
Venue: The Hall at Yetunde's Apartments (IJPBE) http://yetundesapartments.com/home.htm
Decor / Event Design: Isabella J Plum (IJPBE Event Design Studio) http://www.ijpbe.com/
Florist: Rume Flowers by Tolu Olushoga (IJPBE)
Menus and Place cards: Couture Cards by Dolapo Marinho (IJPBE) http://www.couturecards.net/
Cake: Dr Roberts' Cakes http://www.theorchidbistro.net/ (IJPBE)
Dresses: Enthyst Events and Bridal http://www.enthystevents.com/index.html
Make up: Stella's Addiction http://www.stellasaddiction.com/
Hair Stylist: Hair Whisperer
Models: Temitayo Deborah – debbie4real2004 (at) yahoo.com, Benedicta Obokoh – obokohbenedicta (at) yahoo.com, Franka Ogbe francaogebe (at) yahoo.com.
Videographer: David Asumah Studios http://www.idasumah.com/
For More info on the IJPBE vendors listed, please contact
Juyin Demuren 
Email: juyin (at) ijpbe.com
______________________________________________________________________________________
We love weddings as much as you do – get in touch for inquiries, inspiration & more!