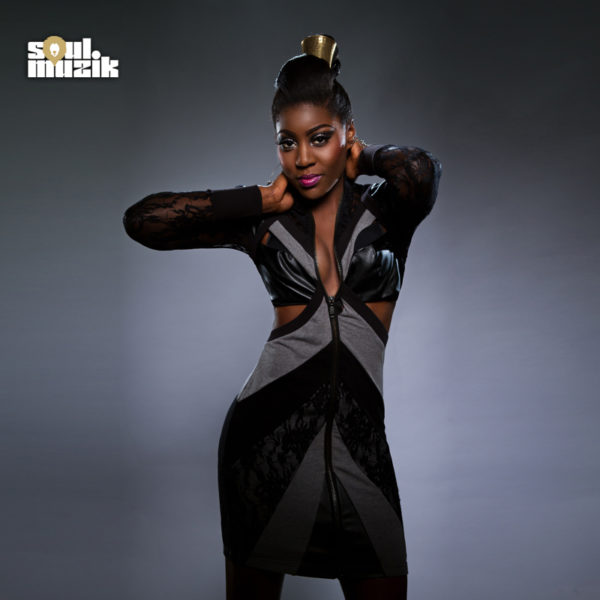 When it comes to the best female singers in Nigeria, Zaina (real name Zainab Agoro) is never amiss on the list. With her sultry looks and fearsome vocal chords, the talented singer started her sojourn into the Nigerian music industry as far back as 2005. Born and raised in Chicago by Lagosian parents, she moved back to Nigeria, along with the likes of eLDee and Banky W, to test the music waters.
Born 7th June, Zaina has always had a passion for music since her childhood. Although she did learn how to play a few woodwind instruments, Zaina spent her years between 5 and 17, balancing modelling with her education. She finished from law school andrjtty
Fast forward to 2013 and Zaina is a Law degree holder that is signed to Darey's Soul Muzik record label. With her charting singles, Zaina has managed to steal herself a mighty fan base and plans to make it even bigger with her upcoming next single, "Sarewale".
In a brief chat with Onos O, Zaina spills the beans on a lot of things from how she first met Darey, how she feels about love and reluctantly, how she and Don Jazzy used to go out together a lot.
How did you get signed as the first female act on Soul Muzik?
I met Darey for the first time in 2005. I came home that Christmas with the likes of Banky W, Naeto C, eLDee – who is actually who I was rolling with – with a bunch of other people. It was like the great move back and everybody came to see what was going on in Nigeria. At that time, I think Darey was still with Storm records, and eLDee and all those other guys were with Storm so that was how I met Darey. Then, years later, I ran into him again and that was 2008/2009 and by this time, he's already married and he's formed Soul Muzik and it was actually through my manager at the time, Solomon Shonaiya that I met him. I think what happened was he and his wife had an interest in signing a female act so Solomon told me about it and he was working with them as well. I flew out to Abuja, met them, met the family and at that point, we started building on the friendship. We didn't have too much business talk but we started hanging out – getting to know the family and getting re-acquainted with Darey. Then, I travelled back to the US. So, in 2010, I dropped my first single in Nigeria, "Carry Me Go" and they kind of came up again and we started talking. They said that they were still interested in signing a female act and I flew out there. We chatted and there wasn't really much, it just happened naturally. By then, they had already signed Mo' Eazy so it all just flowed. It was really laidback and simple.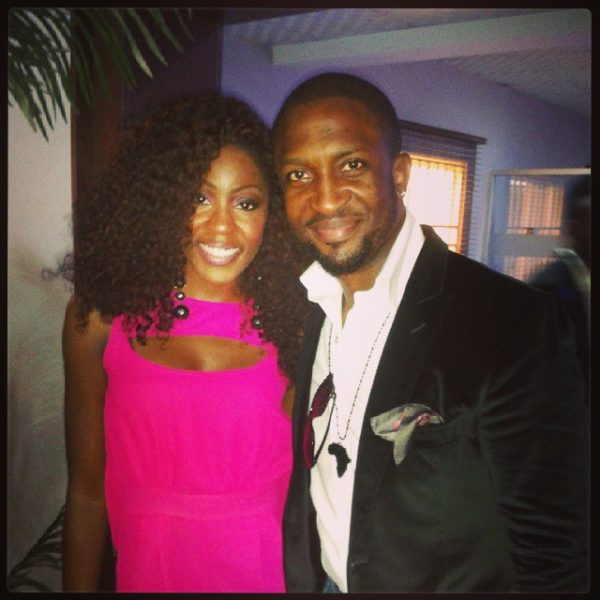 Between 2005 and now 2013, you haven't been very active in the industry until the last two years or so. What caused that hiatus/disconnect?
Well, like I said, 2005 was when I introduced the Nigerian music scene and I actually did perform in a couple places and that was when I met everybody that was doing music back then. So, I hadn't fully moved back so that was the reason for the disconnect as far as Nigeria was concerned. But, I still opened for people in the US. I opened for 2Face at least four times; even for Styl-Plus. I performed at the reunions. I got nominated for NEA in 2008. In fact, I was the only female video in the category with a whole bunch of guys.
I was doing a lot on the other end, in the Diaspora but I didn't actually fully move back until 2010. That's why I've been more active in the past two years. Once I was finished with school and done with everything I was doing, then, I was ready – "I'm out here. It's time to do it".
I also didn't want a situation where I would start a career in Nigeria and things would start to move and then, I wouldn't be able to stay and capitalize on it. And, I foresaw something like that happening. Because there's no reason why you should work hard on something and it doesn't work out for you. I was like, "what happens if I blow up? Sorry guys, I have to go back to school." I didn't want a situation like that. It was a sacrifice, because a lot has happened in the music industry between 2005 and 2010. But, I believe God's timing is everything so, you know, I guess it was just meant for me to kick everything off in 2010. That was really what the delay was.
So, you grew up in the United States?
I was born and raised in the US, in Chicago. I went to boarding school in the UK for six years; a school called Brighton & Hove, to be exact. Then, I went back to the US and finally, I moved here. But, in between, I travelled a lot.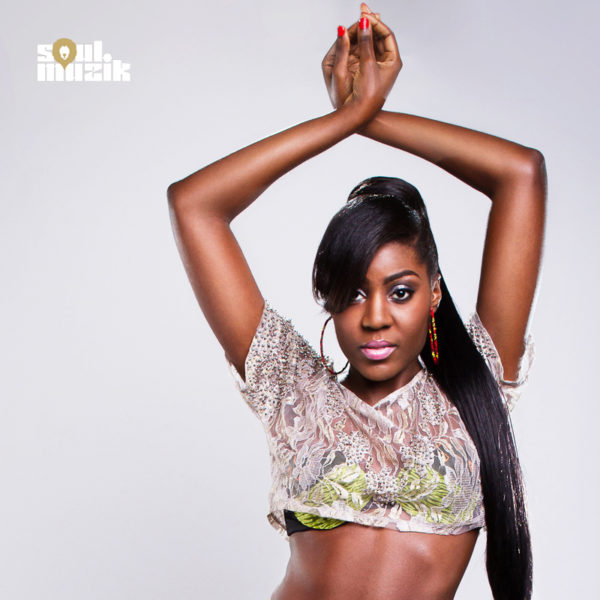 What about school? What university did you attend?
I have been to a few but I finished from Georgia State University in Atlanta. I studied political science and law.
Whoa! How did you go from studying law to making your own music?
It's actually the other way around. I went from music to studying law because the music thing has been there forever. My entertainment world started off when I was about five. I was a child model and modelled until I was about maybe twelve years old; maybe up until that seventeen, eighteen age when they kick you out, because you're too old (laughs). I grew up modelling so through that, I started to get involved with music, you know, in my teenage years. So, music was always there, it was just that I knew I had to finish school. I am a nerd actually. I really love learning. I love classes. I love going to school but I'm not one of those people who go to school to get a job. I just actually like learning (laughs) and law interested me. I knew that I wasn't actually going to practice – now – in case my mum reads this (laughs). I love you mum. But, as I get older, it is something that I can always go back to.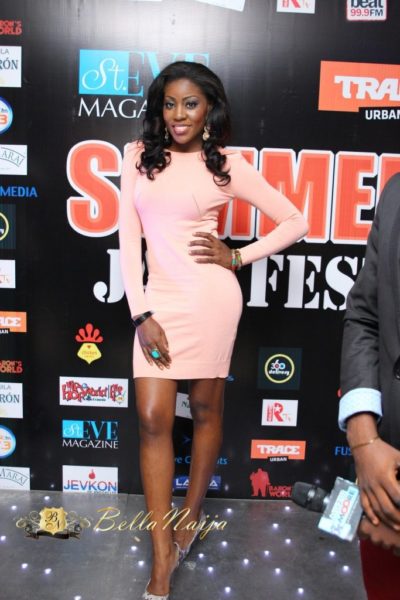 Since you've moved back, you've had a few successful singles and you're on charts for being one of the best and prettiest singers in Nigeria. Do you feel like you have 'blown'?
Oh no! I have definitely not 'blown' in the industry. I don't feel that at all. I wouldn't want a situation where you feel that you're there and then, you won't have that hunger and desire that keeps you pushing the envelope. I look at someone like Beyonce when I say that because this woman is probably one of the biggest female stars in the world and she acts like she just came out every day. She literally attacks her career like she going up against every young prodigy that is coming out now. I definitely haven't 'blown'. I haven't had that moment when it's like pandemonium on Zaina or something like that. I wouldn't want to say that I'm waiting for a 'blown' moment, I just want to get to the point where my music gets to the masses and I can say that I have a connection with my fan base. That is, they are looking forward to something. For example, when I do have an album coming out, there's anticipation. That is more of what I'm looking for.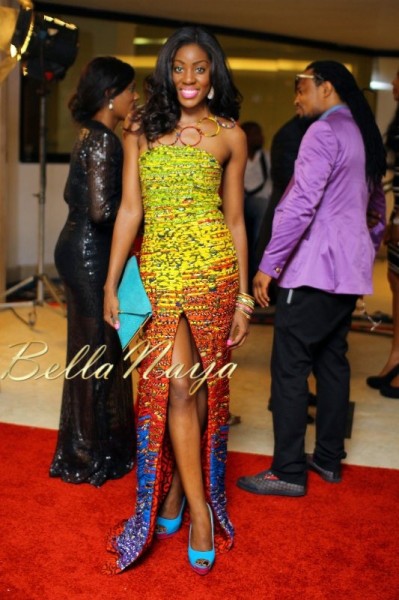 You grew up most of your life in the US, outside of Nigeria. So, how do you feel you can relate to the Nigerian masses since you don't, so to say, really have a fully Nigerian background.
You know, I've been coming home every year since the age of 9. And, you would think that that is enough but, when I moved back, I realized how difficult it is. Visiting and living here are two completely different spectrums; when you think you know some things and then not knowing anything. It's been very challenging.
I am very Nigerian but there's something that is missing because I didn't grow up here. It's like a connection to the grassroots that you completely don't have if you didn't grow up here. Sometimes, I hear certain things or certain songs and I have to ask if it's a made-up word or if it's slang from secondary school, because I don't know. There is a disconnect in the sense of a lot of Nigerians thinking you don't 'get it' because we weren't here, you know, people will say "you're privileged" or "shebi you, yankee babe". There is that slight disconnect and it can be saddening but you don't want to stick to it.
What I try to end up expressing is that being Nigerian is a state of mind. It doesn't matter whether I had garri, milk and sugar in boarding school. It's not about that. It's about unity within the different ethnic groups and being able to help, love and understand each other. And, it's being able to say – yes, I grew up overseas but I love my country; I'm learning and as long as we can communicate, it's okay. And, teach me. Let me know the different things.
It's just like my new single, "Sarewale" that is about to drop, if not for the time that I've spent here – I couldn't have done that a year ago. I just couldn't and yet, the song just came naturally. It just poured out. Shizzi just played the beat and there I was, singing in pidgin. When have I ever started doing that? It was pretentious or anything like that. I think it's something that time helps.
I was having a conversation with Banky W and Bovi a while back and you know, Banky moved back too. So, he was saying how over time, he just learnt to adapt and things that felt so challenging before, started to come naturally. Before, Banky would write an R&B song and it would all be in English and you know, American-ish. But now, he would write a song and say 'jinkelele' and it would fit. So, I think it's just a matter of time.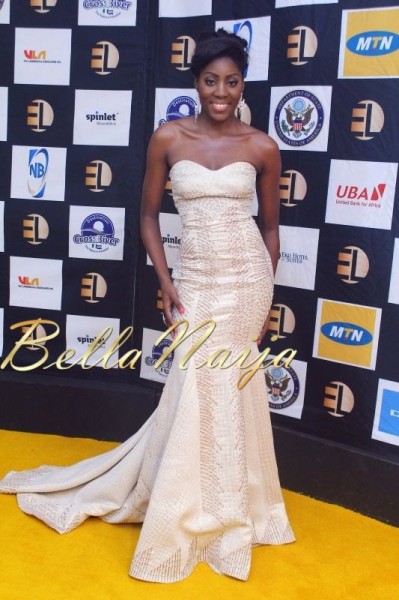 What type of relationship do you have with Shizzi?
I actually met Shizzi before I was signed to Soul Muzik. Shizzi, to be honest, I wish I could take him from Davido, really. I'm not taking him oh but that's how much we click. As an artiste, you meet people that you click with musically. We all see it. We all see Harrysong, K-Cee and Del B. We see D'Tunes and Iyanya or Don Jazzy and D'Banj, back in the day. So, there are people that you meet musically that you just click with and have something. Shizzi is one of those people for me. Funny thing is that we don't get the chance to work every day and sit in the studio but every time we come together, it's just –
Magical?
It's magical! I know it sounds so corny, right? I feel comfortable working with him and he brings things out of me that I didn't even know I had there. He pushes me and he does it without being pushy, if that makes sense.
The way you are talking about him, would you date Shizzi?
Shizzi would tell anybody that 'that's my sister'.
He's been friend-zoned, sorry, brother-zoned.
(laughs) I don't think he minds. That's my brother boo (laughs).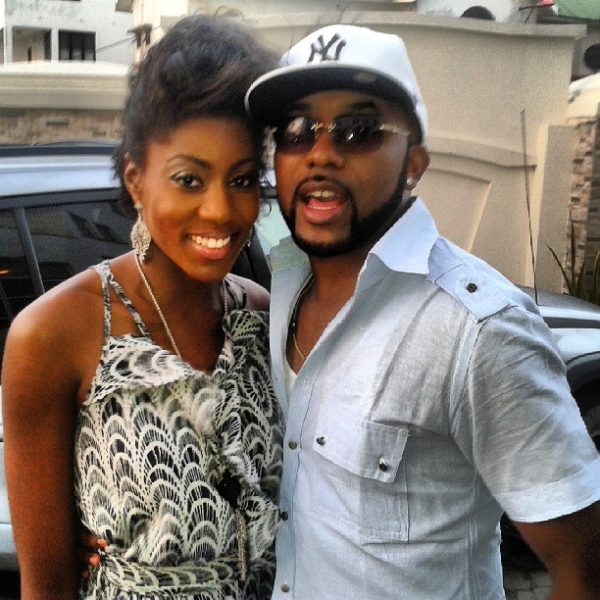 Since we're on this topic, who, in the Nigerian entertainment industry, do you find attractive?
I'm so 'tunnel vision'-ed. I don't see nobody (laughs). I'm just playing. It's just that when you've known people longer than your career, it's hard to answer when questions like this come up. Like Banky W, for example, I've known him for over ten years. That's my friend and my homie. A lot of them are my friends so I tend not to look at them in that way.
I'm very mental. So, anyone that can spark my mental becomes attractive to me. Physically, Iyanya is hot, we all know. You know who's really handsome? – Joseph Benjamin (laughs). I like tall, dark and handsome.
(coughs)
Oh! And I like Onos too, with his quirkiness and his hat (laughs). I think everyone is beautiful in their own kind of way. I know you might say that's a generic answer but I want to make sure I'm not blocking anything, I'm single oh so let me not start naming names (laughs).
I'm curious as to the types of suitors someone like you would have? Let us know.
(laughs) Let's just say they vary; from non-entertainers to entertainers to business owners. But, I'm not putting anybody on blast. You know, I wouldn't really call it suitors, more of admirers. I haven't really had anybody approach me and be like 'can I date you?' –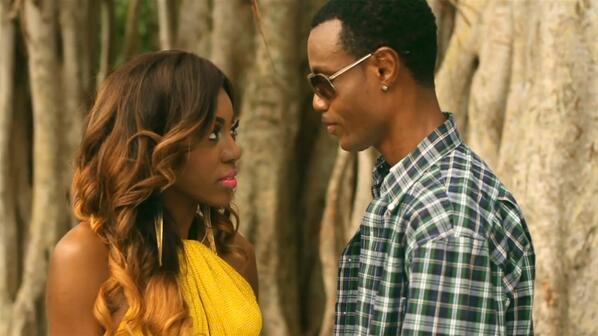 Do you think your beauty intimidates them?
(laughs) You're killing me in this interview. Does that happen? Does beauty scare intimidate some people?
I don't mean to generalize, but a lot of people believe that a lot of beautiful women are stuck up and unapproachable.
You know, I think I do okay in the looks department but I've never been one to walk around like I'm so oh so fabulous. I think I'm very approachable. I'm confident but I'm very approachable. I think the problem is – now, don't let me get started on relationships – that the dating scene in 2013 is very different. A lot of people are looking for short term things and I think things are the other way around, where it's like hook-up first and then talk about dating after. Whereas, before, you meet a girl, woo her and court her and then it can evolve to other things. But nowadays, it's just – you meet her, (Claps) and that's it. (laughs) Then, afterwards, you'll be like , "Hey, by the way, what's your favourite colour?" (laughs). So, I don't know if the issue is that they are afraid or if they simply just don't want to be committed.
The first time I heard about you, sometime last year, I had just put up one of your popular promo shots on BellaNaija (photo below) and I recall a friend of mine's response being, "Isn't that the girl that is dating Don Jazzy?"
(Laughs) Wow!
What do you have to say about that?
(laughs) Someone actually said "Isn't that the girl that is dating Don Jazzy?"
Yes, a reliable friend did.
(She blushes profusely) Besides the fact that I'm at a loss for words… Well, I wasn't dating Don Jazzy last year if that's to answer that question.
This said-person also said he saw both of you having a date at the cinema together.
You know, me and Don Jazzy used to be very close, some years back. So, we went out a few times and – you know how it is when you're close to somebody now.
So you two used to go on dates – to restaurants, the movies, sleep-overs?
Well, you know, I like to eat so… you know (laughs).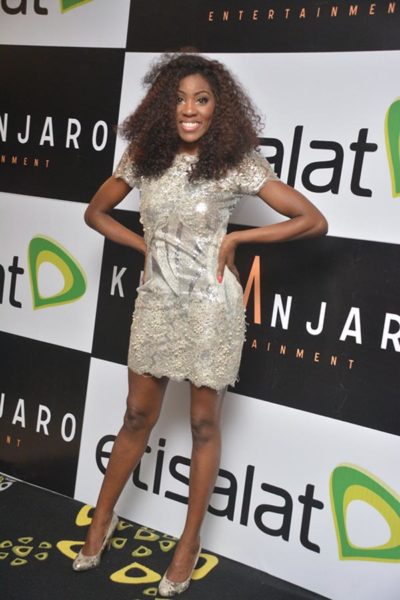 What exactly happened? Why aren't you and Don Jazzy together now?
(laughs) We weren't together then – because you're making it sound like we broke up or something. Me and Don Jazzy were close and while we were close, I hadn't moved back to Nigeria fully yet so, I was still kind of one leg in, one leg out. So, even though we did see each other inside and outside of Nigeria, I think time and just work just took us in different directions. We're still close and still cool but just not as close as we were then.
It was a pleasure chatting with Zaina and from BellaNaija, we wish her all the best in her future endeavours.
Connect with Zaina on Twitter & Instagram – @ZainaBaby
Play Zaina – Carry Me Go
[audio: https://www.bellanaija.com/wp-content/uploads/2012/03/zaina.mp3]
Download
Moving On

Lo Lo La

Totally Yours Featuring Wayne Wonder

Photo Credit: BellaNaija | SoulMuzik