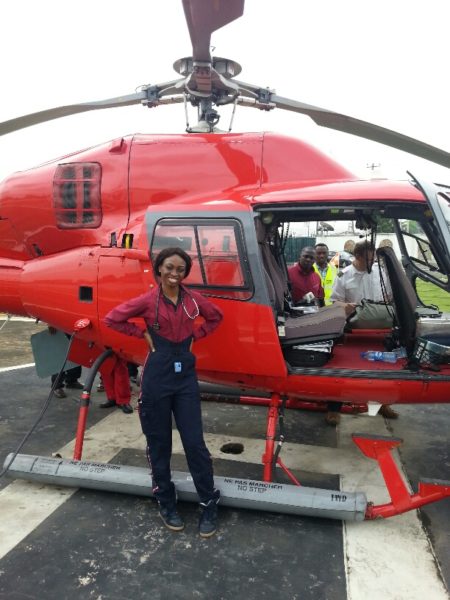 I am sitting up in Wings, the restaurant at the top of our office block at the airport and the latest Davido video comes on. Naturally, he is surrounded by women, alcohol and has a few fast cars parked outside his building. I think what artists sing about and the images they portray are simply a reflection of what society wants to hear.
Right now, majority of Nigerians measure success according to how many women they can sleep with, how much champagne they can drink, how many fast cars they can buy and what designer labels they can wear. So Davido follows that trend, dishing out our fantasies in droves. This is wonderful for his bank balance, but this lifestyle sucks in terms of the way it's affecting our health.
In terms of healthcare, we are facing a double threat. Firstly, from what I will call the 'unfinished business' of infectious disease, then also a new threat from the lifestyle diseases. The spread of infectious diseases such as HIV, malaria and TB can be stopped completely in the next 5 -10 years if an aggressive approach is embraced by all stakeholders within the healthcare sector.
I call it unfinished business because we should have been done tackling these diseases long-ago so we could concentrate fully on how to manage lifestyle diseases. Malaria has been completed eradicated in several countries some with larger populations that Nigeria.
However, lifestyle and popular culture are much harder to change. HIV is spread by sex. Condoms do not offer 100% protection against all STD's including HIV, they offer some protection. But our culture promotes promiscuity, belittles women's rights and makes it difficult to punish perpetrators of rape and abuse. This in turn has given us a very laissez faire attitude to multiple sexual partners, child marriage and sexual abuse.
This is bad for the country economically, but has catastrophic consequences to our sexual health. We currently have the highest number of people living with HIV in the world in Nigeria and this number is growing.
It is growing along with the numbers of people infected with other STDs like gonorrhea, syphilis and herpes.
Our lifestyle is not just affecting our sexual health, it stems to other areas as well. Our food in Nigeria is delicious, but can be cooked in healthier ways. We desperately need to reduce our salt consumption to reduce the prevalence of hypertension. Many of our dishes such as 'akara' and 'dodo' contain extremely high levels of fat that predispose us to heart disease and strokes.
Many of Nigeria's urban poor no longer walk anywhere. We will take 'okada' or 'kekenapep' to destinations that are actually just a 30 minute walk from us. This sedentary lifestyle has engulfed us urbanites.
There are very few gyms even in Lagos and Abuja that are economically viable as so few people go.
Cigarettes are also very cheap, meaning that both the rich and the poor in Nigeria smoke. Then there's alcohol. For the poor it is often a form of escapism; for the rich popping six bottles in the club is a status symbol. For both the rich and the poor, the combination of lax sexual health, sedentary lifestyle, smoking, alcohol consumption and poor diet are ensuring that the lifestyle diseases will be causing death and illness across Nigeria for decades to come.
However, there is a bright side. The tools we need to conquer the lifestyle diseases are in our own hands, in our homes, in our nightclubs, with our friends. We need to change the way we live, change the way we eat, change the way we view relationships and monogamy.
Then perhaps the next Davido video will be filmed in a gym, with him drinking fruit juice and eating museli or salad with his wife.
____________________________________________________________________________
Ola Orekunin is a medical doctor, a trainee helicopter pilot and an entrepreneur who founded West Africa's first indigenous air ambulance service, the Flying Doctors Nigeria which saves hundreds of lives across the region every year. She is extremely passionate about healthcare in Africa and works with various foundations, charities and governments to improve standards of healthcare. Follow her on Twitter: @naijaflyingdr