With family and friends coming over this season, you have to get somewhere to take them all this jolly season. Don't stress, Tripican.com has got a great offer to keep you and your loved ones thrilled this Christmas tagged the Tripican.com 12 Days of Discounts.
It's simple. Visit www.tripican.com and you can get 50% off your movie tickets! Yes, it's that simple. See any movie at your preferred cinema – Genesis Deluxe Cinemas, Ozone Cinemas or Silverbird Cinemas and enjoy your holiday the Tripican way.
This offer starts tomorrow Friday 13th till Wednesday 25th December 2013. Hurry, limited are tickets available.
Feature Movie: Tyler Perry's A Madea Christmas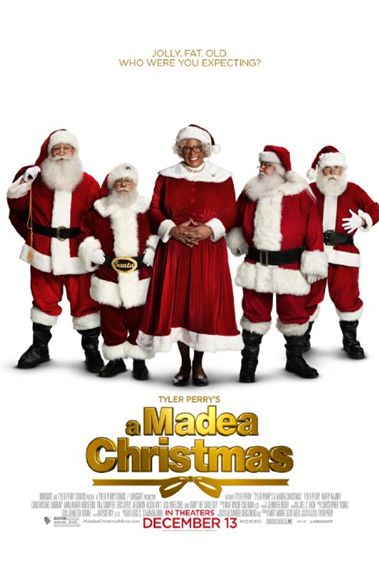 Genre: Comedy|Drama
Starring: Tyler Perry, Chad Michael Murray, Tika Sumpter
Synopsis: Madea dispenses her unique form of holiday spirit on rural town when she's coaxed into helping a friend pay her daughter a surprise visit in the country for Christmas.
The Hobbit: The Desolation of Smaug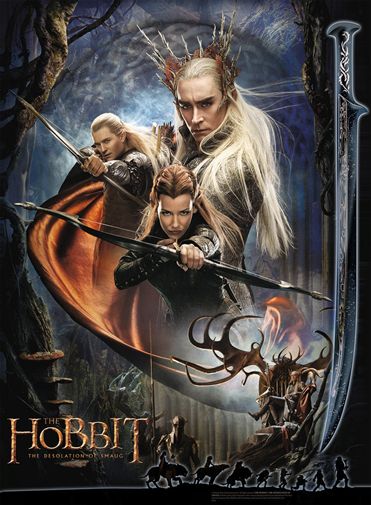 Genre: Adventure| Drama|Fantasy
Starring: Ian McKellen, Martin Freeman, Richard Armitage
Synopsis: The dwarves, along with Bilbo Baggins and Gandalf the Grey, continue their quest to reclaim Erebor, their homeland, from Smaug. Bilbo Baggins is in possession of a mysterious and magical ring.
Genre: Comedy
Starring: Johnny Knoxville, Jackson Nicoll, Greg Harris
Synopsis: 86-year-old Irving Zisman takes a trip from Nebraska to North Carolina to take his 8 year-old grandson, Billy, back to his real father.
Genre: Animation|Adventure|Comedy
Starring: Kristen Bell, Josh Gad, Idina Menzel
Synopsis: Fearless optimist Anna teams up with Kristoff in an epic journey, encountering Everest-like conditions, and a hilarious snowman named Olaf in a race to find Anna's sister Elsa, whose icy powers have trapped the kingdom in eternal winter.
Genre: Action|Drama|Thriller
Starring: Robert De Niro, John Travolta, Milo Ventimiglia
Synopsis: Two veterans of the Bosnian War – one American, one Serbian – find their unlikely friendship turn tense when one of them reveals their true intentions.
Genre: Drama| Musical
Starring: Forest Whitaker, Angela Bassett, Jennifer Hudson
Synopsis: A street-wise teen from Baltimore who has been raised by a single mother travels to New York City to spend the Christmas holiday with his estranged relatives, where he embarks on a surprising and inspirational journey.
Genre: Action|Comedy|Drama
Starring: Monalisa Chinda, Alexx Ekubo, Uche Jumbo, Bobby Michaels
Synopsis: Lagos Cougars is about three considerably older, bored, professional, single women who take on young lovers for a little bit of fun and excitement — a trend seemingly catching on in the Nigerian entertainment industry these days.
Cloudy with a Chance of Meatballs 2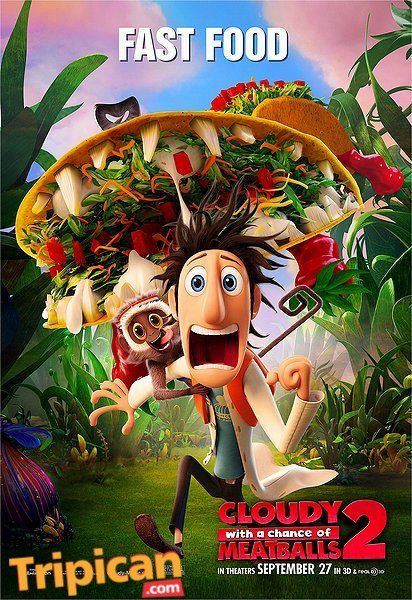 Genre: Animation | Comedy | Family
Synopsis: Flint Lockwood now works at The Live Corp Company for his idol Chester V. But he's forced to leave his post when he learns that his most infamous machine is still operational and is churning out menacing food-animal hybrids.
Starring: Bill Hader, Anna Faris, Will Forte
Genre: Action| Crime|Drama
Synopsis: Homeless and on the run from a military court martial, a damaged ex-special forces soldier navigating London's criminal underworld seizes an opportunity to assume another man's identity – transforming into an avenging angel in the process.
Starring: Jason Statham, Agata Buzek, Vicky McClure
Genre: Action|Biography|Drama
Synopsis: A re-creation of the merciless 1970s rivalry between Formula One rivals James Hunt and Niki Lauda.
Starring: Daniel Bruhl, Chris Hemsworth, Olivia Wilde
Genre: Crime|Drama|Thriller
Synopsis: A lawyer finds himself in over his head when he gets involved in drug trafficking.
Starring: Michael Fassbender, Penelope Cruz, Cameon Diaz
Genre: Comedy
Synopsis: Onye Ozi tells the story of Metumaribe (Okey Bakassi) fresh into London with high expectations and a two-year plan to return to Nigeria a rich man. However, life in London with his new 'wife' Mkpurunma (Ngozi Igwebike) is not going to plan.
On one fateful night, TJ an old English man (Stephen Moriaty) is chased by masked men and shot in front of his eyes. As Metu attempts to help the dying man, he hands Metu an envelope and whispers a message as he takes his last breath. From that point on, Metu becomes involved in a psychological but hilarious adventure that will change his life and the lives of those around him forever
Starring: Okey Bakassi, Ngozi Igwebike, Stephen Moriaty
Genre: Crime|Drama
Starring: Ryan Gosling, Bradley Cooper, Eva Mendes
Synopsis: A motorcycle stunt rider turns to robbing banks as a way to provide for his lover and their newborn child, a decision that puts him on a collision course with an ambitious rookie cop navigating a department ruled by a corrupt detective.
The Hunger Games: Catching Fire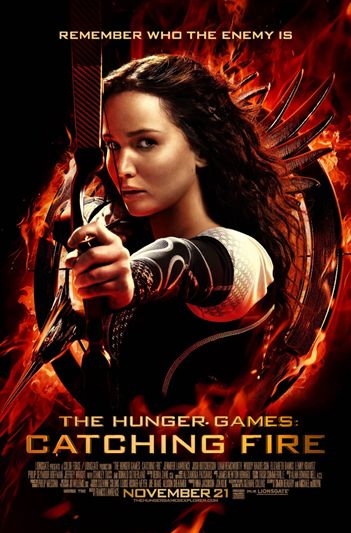 Genre: Action|Adventure|Sci-Fi
Starring: Jennifer Lawrence, Josh Hutcherson, Liam Hemsworth
Synopsis: Katniss Everdeen and Peeta Mellark become targets of the Capitol after their victory in the 74th Hunger Games sparks a rebellion in the Districts of Panem.
Genre: Crime|Drama|Thriller
Starring: Hugh Jackman; Jake Gyllenhaal; Viola Davis.
Synopsis: When Keller Dover's daughter and her friend go missing, he takes matters into his own hands as the police pursue multiple leads and the pressure mounts. But just how far will this desperate father go to protect his family?
Genre: Action |Adventure | Fantasy
Starring: Chris Hemsworth, Natalie Portman, Tom Hiddleston, Idris Elba
Synopsis: Marvel's "Thor: The Dark World" continues the big-screen adventures of Thor, the Mighty Avenger, as he battles to save Earth and all the Nine Realms from a shadowy enemy that predates the universe itself. In the aftermath of Marvel's "Thor" and "Marvel's The Avengers", Thor fights to restore order across the cosmos…but an ancient race led by the vengeful Malekith returns to plunge the universe back into darkness. Faced with an enemy that even Odin and Asgard cannot withstand, Thor must embark on his most perilous and personal journey yet, one that will reunite him with Jane Foster and force him to sacrifice everything to save us all.
Genre: Biography | Crime | Drama | Thriller
Starring: Tom Hanks, Barkhad Abdi, Barkhad Abdirahman, Faysal Ahmed
Synopsis: The true story of Captain Richard Phillips and the 2009 hijacking by Somali pirates of the US-flagged MV Maersk Alabama, the first American cargo ship to be hijacked in two hundred years.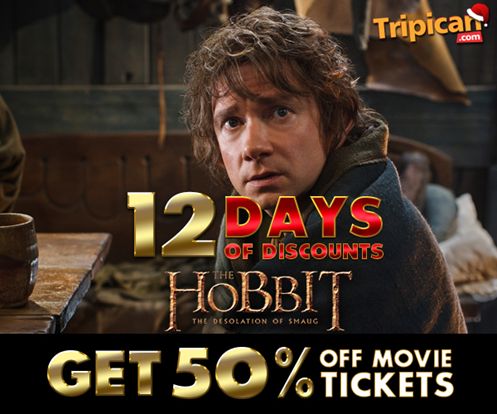 For more information and to buy movie tickets visit www.tripican.com.
Movie Ticket Pricing (Genesis Deluxe Cinemas):
                                          Adults                                                      Children/Students
Mondays:                                 N950.00                                                                N950.00
Tuesdays (Before Noon):       N450.00                                                               N450.00
Tuesdays (After Noon):        N1,450.00                                                     N700.00
Wednesdays:                            N550.00                                                               N550.00
Thursdays:                                 N950.00                                                               N950.00
Fridays:                                      N1,450.00                                                           N700.00
Saturdays:                                 N1,450.00                                                           N950.00
Sundays:                                    N1,450.00                                                           N950.00
3D                                                N2,450.00                                                           N2,450.00
2D                                                N1,950.00                                               N1,950.00
Movie Ticket Pricing (Silverbird Cinemas):
                                          Adults                                                      Children/Students
Mondays:                                 N1000.00                                                             N500.00
Tuesdays:                                  N1000.00                                                            N1000.00
Wednesdays:                            N1000.00                                                            N500.00
Thursdays:                                 N1000.00                                                            N500.00
Fridays:                                      N1500.00                                                            N1000.00
Saturdays:                                 N1500.00                                                            N1000.00
Sundays:                                    N1500.00                                                            N1000.00
3D                                                N2000.00                                                            N2000.00