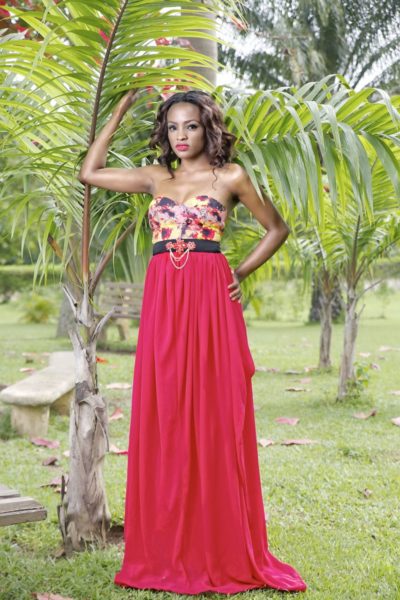 It's Friday! And even though we can already hear the sweet melody of the weekend, alas fashion still goes on!
For your fashion dose today, we present the fashion lookbook tagged "Á La Mode" by Nigerian design label Divalukky. Owned by Abuja based designer Anita Ebeledike, the design label is all about the stylish modern day woman. Á La Mode is French for "Fashionable", and the ready-to-wear collection is filled with pieces made from silk, satin and damask.
According to the designer "It represents the stylish and chic woman. She is confident in her expressions through fashion. We represent the socialite heading to a 'gala', the busy working class woman rushing to the office, the fashionable elite meeting up for dinner, the popular college girl everyone wants to be like, the chief brides maid at a fabulous wedding and the yummy mummy taking her kid for a stroll. We represent the strong expressive independent woman and there's a look for every occasion which makes the whole collection a must-have."
Check out the collection below and don't forget to let us know what you think.
Photo Credits:
Photographer: Big H Studios
Models: Beauty, Rani and Ada from GI Models
For more information please email them on [email protected] or [email protected] | Call 08097327949