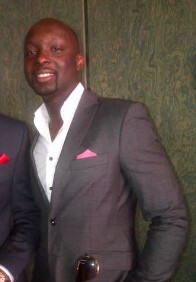 Move Back to Nigeria is a series on BellaNaija which aims to encourage young and not-so-young professionals in the diaspora who are trying to make the decision of whether to move back to Nigeria. In collaboration with the brilliant team at MoveBackToNigeria.com, we hope to bring you a weekly interview with individuals who have successfully made the leap, considering the leap, as well as those who have tried it and realized it is not for them.
Movebacktonigeria.com's mission is to showcase stories of Nigerians abroad who have moved back home and are taking giant strides, often against all odds and to serve as inspiration to others. This, however does not preclude us from sharing stories of the people who have moved back and are facing various challenges.
Our feature for the week is Olatunji Fafemi, UK-Based investment banker who shares with us, his educational and professional background.Read on for his interesting story and remarkable insight into his journey so far.
Thanks for speaking with us. Can you please tell us who you are and what you do?
My name is Olatunji Fafemi and I am an investment banker. I am currently a Director in charge of Nigerian Origination and distribution business at VTB Capital, UK.
Have you always lived in the UK?
Yes, I was born and raised in the UK till the age of 11 when I went to Nigeria for my secondary education. Afterwards, I returned to the UK for my A levels and university degree.
What inspired the decision to undertake secondary education in Nigeria?
My parents wanted us to be exposed to our Nigerian heritage. I really enjoyed the 6 years in Nigeria because it gave me a sense of identity. This has proven to be an invaluable asset for me throughout my career so far, especially when I initially returned to the UK to do my A-levels. I ended up studying Electrical and Electronics engineering at UCL.
How was your experience at UCL?
It was an interesting experience and provided lots of opportunities to explore different career paths, especially for someone like me who knew from the start that I didn't want to be an engineer and yet had no idea what I wanted to do.
Considering you were unsure as to your career decision, what was your next step upon graduation?
While I was at university, a friend of mine interned at JP Morgan and advised me to do same. I applied for an internship in my first year but due to some naivety with regards to my application, I was unsuccessful. The following year I performed more in-depth research into what I wanted to do, re-applied and got an internship at JP Morgan working within the Credit Derivatives Structured Products team, doing that for the summer and really enjoying the experience.
Tell us what was so enjoyable about it.
Amongst other things, I worked with very smart people with everyone always trying to find something new to develop. Handling multi-million dollar transactions daily in a fast paced environment was something I knew I wanted to come back to. After I finished my degree, I returned to JP Morgan for a graduate program, which is how my career started. Fortunately, because I had spent two summers there interning, it was a comfortable fit and I thoroughly enjoyed the 6 years I spent there. JP Morgan has one of the best training programs on the street, so I highly recommend it.
Why did you leave?
The market changed and structured products were not as in demand anymore. My team shrunk from 15 people to 3 and everyone realised that structured products might be out for a while.
For those who may be unaware, what are structured products?
It's basically derivatives, the more derivatives you embed in a "vanilla" (i.e. plain) product causes it to evolve into a structured product. This creates different risk profiles and different payoffs. For instance, if you have a "vanilla" product like a stock or bond, which you can buy and sell easily on an exchange, I can put an option on that bond/stock and the risk profile changes. This means you can no longer buy and sell it on the exchange as it has different risk attached to it, and this is basically how you create structured products.
OK. So you left JP Morgan, what came next?
I decided it was time for me to focus on what I really wanted to do with my career. Ever since my secondary school days in Nigeria, my plan has always been to go back to there, because I felt at home in Nigeria and it's a place I feel I can contribute to and make a difference. As a result, I decided to focus on emerging markets, specifically Africa, and then Commerzbank, London had an opening that fit, so I joined them and worked there for just over a year. It was a big change compared to working for a massive power house like JP Morgan but it was also a very valuable experience , on the back of which I moved to my current role at VTB Capital. I did this because they are showing the kind of commitment to Africa that's appealing to me.
What does your role entail at VTB?
I am the Head of Nigerian Multi-Product Origination and Distribution which is more of a project-based role, so I tend to do a bit of everything, particularly debt financing. Being with an emerging markets bank, I have a bit of leeway and a wider remit than most or my contemporaries at other institutions. Furthermore, because I am a Nigerian dealing with the Nigerian part of the bank, I get pulled into deals that would ordinarily have nothing to do with me but my Nigerian background gives me the exposure. I am currently enjoying my role because I get to see a wide range of projects and I hope to transition into a country coordinator type of role rather than just a product specific role. I do want to move back to Nigeria, so if VTB says they want to open up a branch in Nigeria that would be a huge opportunity and massive transition.
Does this connection you feel to Nigeria stem from the 6 years you spent there?
Oh yes. If I had not had that experience, I know I would have had no connection whatsoever; I would have been a full London boy.
Since that's a huge part of your role and eventual career focus, can you tell us what your position is on the way business is done in Nigeria, also the capital market operations in general?
I see so much potential in Nigeria; it's just about doing things the right way, taking baby steps and making sure we get our regulations in place as we are developing on the business side. For example, land ownership laws are still a big problem in Nigeria, making it an unattractive proposition for international investors. So, if we can actually have practical laws that can be enforced correctly, then that will open up our real estate market to a wider remit of people.
In addition, I feel the equity market is still very shallow, if we can free the pension fund participation, it will create the opportunity to do a lot with the equity market. As the market gets deeper it will encourage companies to get money from the capital markets and international investors will feel more comfortable in investing in our local companies. Also, I see the IOC divestment and privatization of power assets as a major positive because it creates opportunities for indigenous companies.
As all these developments are taking place, it is good to think ahead, I just hope the powers that be are not just looking at snapshots in time, but they are planning ahead and thinking where we want our industries to be in the next 20-30 years. I mean with the resources we have and the way we are positioned, we should be market leaders. But historically we haven't been that good at managing our resources and people.
Is that an area you're interested in potentially exploring when you move to Nigeria, the regulatory side of things?
Yes I would. However given my experience I can only contribute from a business perspective and with a western view for now. For regulations to be developed we need a wide cross-section of people with various experience and vested interest to see things progress. There are a lot of very smart and talented people currently working on ground in Nigeria and if given the right medium and forum to enact change, I'm sure things will move in the right direction and rapidly.
Finally, based on your experiences, what would be your advice to people in similar circumstances who may or may not be considering a move back?
I think it's up to the individual, as some people feel Nigeria is for them, while some do not feel that way. If you are going to return to Nigeria however, don't go back based on pipe dreams, go back with a candid realization of what you are going into, and have something concrete in hand.
Do not go back with a messiah complex, there are equally as exposed, experience, intelligent and talented people on ground and in fact they have the edge in that they know how to do business locally.
Get real; you can't expect to live the same life you lived when you're there on two-week holidays. Be wise about how you spend money and be content with what you have because "keeping up with the Jones'" has been the downfall of many people both rich and poor alike.
Many thanks for your time and best wishes moving forward!
________________________________________________________________________________
The  primary objective of MoveBackToNigeria.com is to connect Nigerian professionals with various opportunities in Nigeria, ranging from recruitment drives to information & support regarding relocation processes, financial & tax advice and much more. Move Back To Nigeria also features social interest topics such as what's on, where to live, how-to survival tips and so on. Consistently engaging with and featuring Nigerian professionals in weekly  interviews, Move Back To Nigeria regularly publishes social interest articles relevant to the general public. Everyone is welcome to their online discussions & fora and you are invited to air your views & suggestions on the topical and trending matters section. For more information and further inquiries, please contact [email protected]