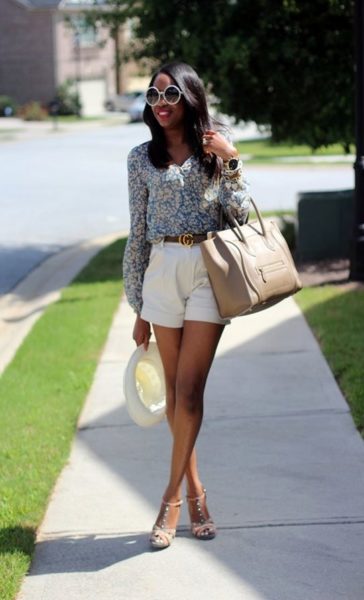 I know January is almost over but being my first post for the year 2014, I will start by saying Happy New Year and I hope you all entered the New Year right! With that said we need to make sure 2014 is a super stylish year as trends and must- haves are already rolling in. So to help you get into the stylish new year flow, here are some style tips to make sure this will be your most stylish year yet. Enjoy.
1. Getting Fit
Unlike most, I am not going to ask you to hit the gym and lose 50 pounds, instead I am going to encourage you to make realistic goals and make sure you buy the right pieces for your size. Don't be fixated on the size tag on the garment you want to buy – not all designers use the same size chart, I can attest to this because my closet consist of sizes ranging from XXS  to L, depending on how I want an item to fit. Instead opt for pieces that "fit" you perfectly and are not under or over sized.
Also sizes that are too big do not hide your sins it only adds on more pounds so be careful of that.
2. Clothing Trends to Follow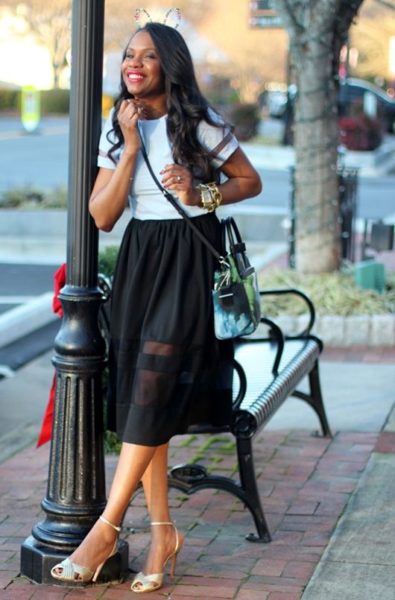 I think it is clear to say that the most popular fashion trend right now is the midi skirt. There are two characteristics of the skirt that make it a midi – the high waist and the hem-line. It can be fitted, flared or mermaid, as long as the skirt falls mid calf and the waist hits the natural waistline or above. We have seen the silhouette in a variety of fabrics and the skirt looks fabulous in almost every variation.
3. Accessory Trends
Statement pieces have reigned as the accessories to have for a while now. Although statement jewelry is still very popular, the key jewelry pieces to have this year are fine and dainty.
We have seen the likes of Beyoncé, the Kardashinas, and Kerry Washington etc all sporting this trend. The look is understated and gives off a sexy-sophisticated vibe making it a trend to replicate.
4. Hair Trend
I am a true weave fan. I love my weave long and natural, however I can guarantee that I will definitely explore with the ever popular shoulder length bob. The year is still quite new and many are trading in their long locks for a more sophisticated shoulder length hairstyle. The length is classic and yet on trend making it the perfect modern/classic look for 2014.
5. Skin and Makeup Trends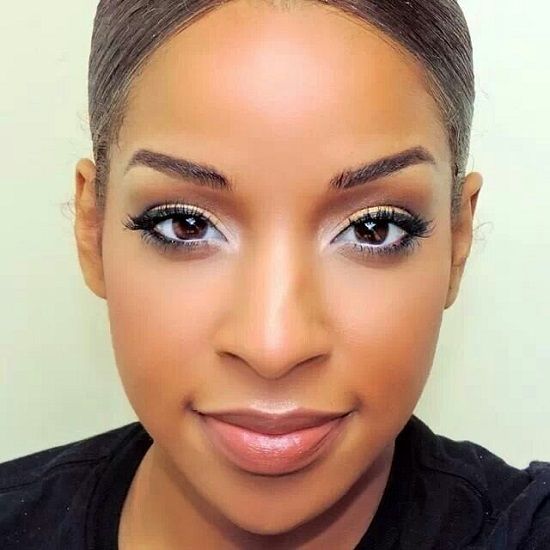 2014 is all about beautiful skin. Flawless skin is totally in and once your skin is flawless you have no need to  have overdone makeup. Key tools like Clarisonic will keep your skin exfoliated and feeling beautiful everyday. Microdermabrasion and skin peels are also key, however the most important factor is water – drink, drink and drink some more because water should be your skin's best friend. Water is so good for you and will ultimately give you a glow you would want to keep.
This is only the beginning lovelies. Stick to this page this year as we continue to explore all the necessary trends to have those that are yesterday's news. Don't forget to share what trends you are loving and will be trying this year to bring out your inner stylista.
Photo Credit: Awedbymonica| Styleumbrella.com | Singer22.com | Essence.com | Ladyzona.com | Beautifulmakeupsearch.com | Pintrest.com
___________________________________________________________________________
Monica is a fashion enthusiast who owns a fashion and style blog called www.awedbymonica.blogspot.com, loves to inspire her followers on how to create effortlessly chic looks and has 15 years worth of fashion knowledge and experience from her work in the high-end fashion industry. For more information on her, visit her blog, email her at [email protected] or Like her onFacebook.