Bonne Anneé BN Cuisine Fam! I pray this year brings all manner of deliciousness your way.
Today, we start the year of on a sweet note. More like one last touch of indulgence before we return to our #fitfam ways and respective diets.
It's no real secret that I hate baking but LOVE eating cakes. However, my love for cheesecake knows no bounds, and since I prefer the set cheesecake to the baked stuff, this dessert came to me so naturally. It was like breathing. The most difficult thing here is probably whisking the egg whites but everything else is a matter of assembling and leaving it in the fridge to set.
So ladies and gentlemen I present to you my White Chocolate Cheesecake Mousse Cups with Berries and a Baileys Butter Caramel.
This recipe calls for gelatine leaves so it can set quicker and be generally more stable. However, if you do not have or cannot get a hold of gelatine leaves please go ahead and leave it out. You can also substitute for powdered gelatine or just allow to set in the fridge for about 6 hours minimum.
You'll Need (For 6 Whisky Glasses)
600g cream cheese
300ml double cream
250g white chocolate
2 tablespoons sugar
12 tablespoons crushed Digestive and Hobnobs Biscuits
2 gelatine sheets
2 eggs separated
Caramel
3/4 Cups Baileys
1 Cup sugar
1/2 Cup double cream
A knob of butter
A Pinch of rock salt
A Splash of water
Fresh Berries like Raspberries, Strawberries and Blueberries to top it all up
Mint Leaves
How To
Melt the chocolate first. Place the white chocolate in a heatproof bowl and melt over some boiling water. Do not allow the water touch the bowl. You only need the steam for the melting. Do not mix it while it's melting just allow it to gently melt. Keep an eye on it though as white chocolate has more sugar than regular chocolate, so it may caramelise easily. You could add a splash of cream to help it along.
In a bowl, break up the cream cheese and mix with the sugar and add the cream bit by bit till it's a smooth creamy mixture. Add the melted white chocolate and mix till smooth.
Soak the gelatine in some water about 5 tablespoons of it, till they are soft. Place over some heat to dissolve it in the water and add to the cream mixture.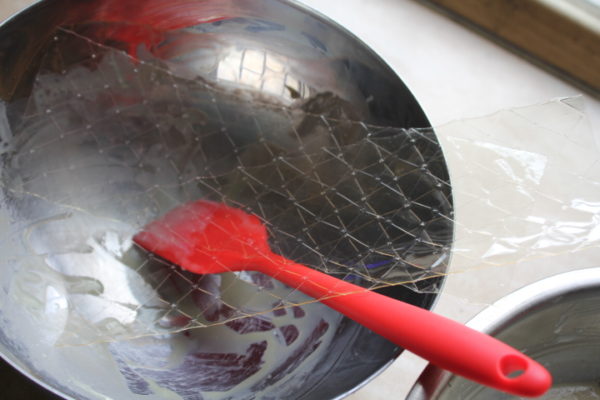 In another bowl, beat the egg whites till they form soft peaks and when you flip the bowl over it doesn't fall out.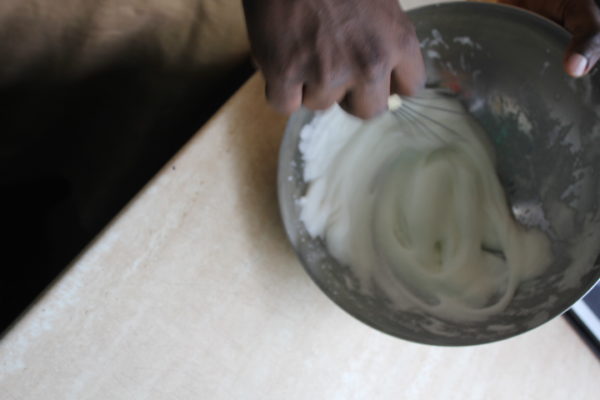 Fold the whites in two batches into the white chocolate cream cheese mixture. Folding is done by gently incorporating the egg whites and not mixing vigorously into the mixture. You do not want to lose all that air and volume that the egg whites bring. That's the mousse part of it.
When you're done pour into glasses that you have placed the crushed biscuits at the bottom. Drop a few berries in them and place in the fridge for about 3 hours – 6 hours to set. Or you could just do this the night before serving. Make sure you cover with cling film to keep it fresh.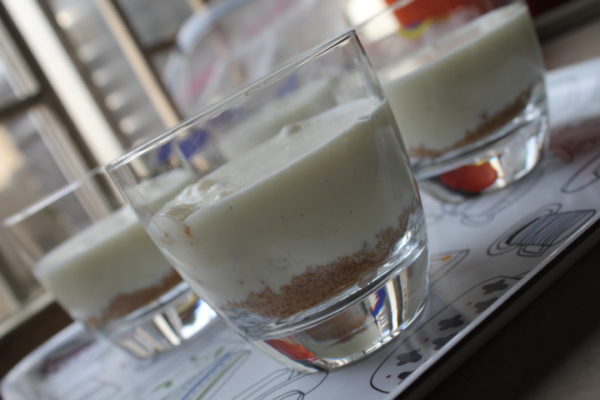 Then the caramel.
Place the sugar in a dry pan. Heat the till it starts to brown at the edges. Shake the pan around to move the sugar around and add the water , then allow to bubble away.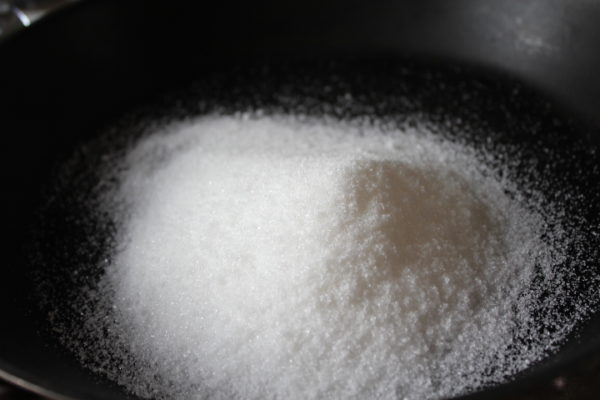 DO NOT TRY TO USE YOUR FINGER TO TASTE IT OR EVEN USE A SPOON TO STIR IT AT THIS STAGE. HOT SUGAR IS PRETTY DANGEROUS! BE CAREFUL!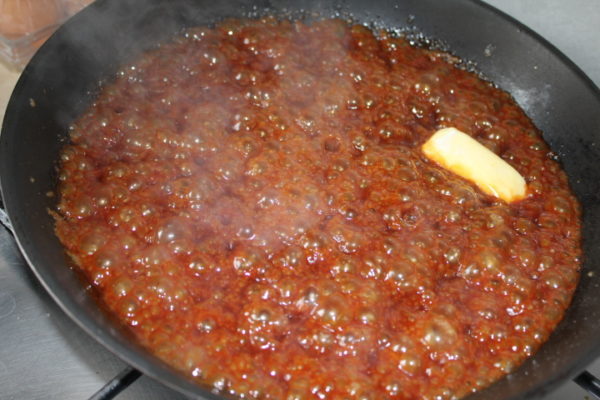 When the sugar starts to get a little more brown, add the cream and baileys and allow bubble away. The bubbles would rise but just move the pan around to get it mixing. Now you can take a spoon or spatula and mix it. Allow it to cook for 40 seconds or so then add the butter and the salt and allow bubble for about 1 minute till it looks like a deep brown thick syrup.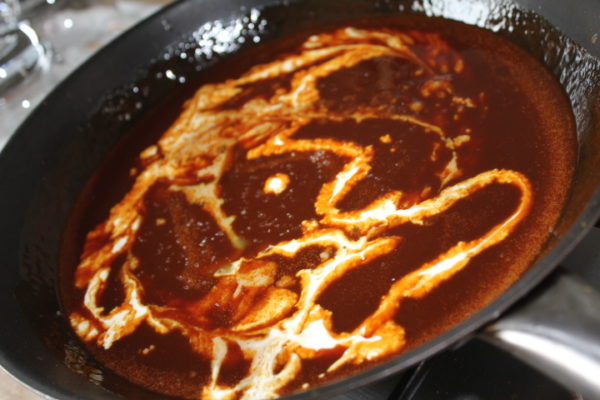 To make a thinner caramel just add more cream and water to thin it out. Note that when caramel cools it would thicken and warming it up would allow it run.
To Serve
Top with more berries and some whipped cream (if you have) and drizzle over the caramel top with some mint and serve.
May this year be even sweeter than this cup of white chocolate delight.
Saffron Regards,
Ciao!
P:S Many Thanks to Adebayo Rotilu who continues to be the such a good friend and brother for sacrificing a lot to come take the pictures. Please visit his Facebook Page Twelve 05 Photography. He's the best product photographer around. Lest I forget thank you Nnamdi Ekuweme for whisking the egg whites.
___________________________________________________________________________________
Chef Fregz loves to cook! He is a graduate of Le Cordon Bleu Paris Culinary Arts School in France and hosts monthly "Chef Fregz Specials" where he whips up a yummy menu with a different theme each time then everyone enjoys a taste. He also caters special events and private dinners. To find out more visit www.cheffregz.com. Chef Fregz provides premium private catering services. For bookings and orders email [email protected] – @Chef_Fregz on Instagram and Twitter. You can check out the Chef Fregz Page on Facebook as well.