Reckitt Benckiser, the producer of Dettol soap has launched a new soap brand, "Dettol Re-energize" into the Nigerian market.
The managing director, Reckitt Benckiser Nigeria Limited, Rahul Murgai, speaking at the trade launch of the new soap in Lagos, said "the variant was unique for its reviving citrus fragrance and the trusted Dettol germ protection that offer consumers long lasting freshness and protection". He also said, ''Dettol is a love brand in Nigeria, it is associated with the larger than life purpose of creating awareness around good health and hygiene practices and Dettol has been doing that effectively over the years.''
Murgai added that Reckitt Benckiser has continued to innovate, noting that being innovative has helped it to build the Dettol franchise across markets including Nigeria.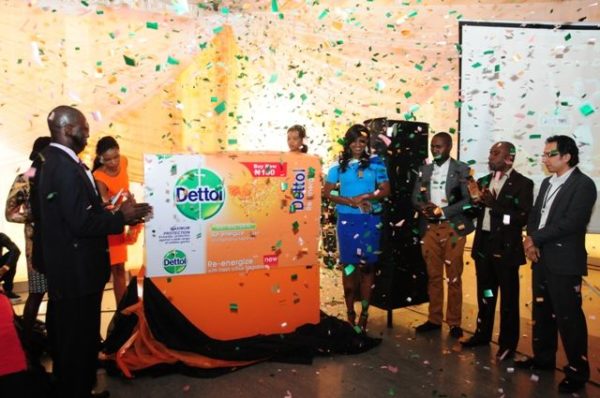 The marketing director for West Africa, Reckitt Benckiser, Silivrili Oghuzan, said, "Dettol has been around for 50 years; it has been passed on from generations to generations to provide a healthy and hygienic environment, the brand has been so successful that the name of the brand has become the generic name for health and hygiene. One of the most important factors that made the brand successful is it brings innovative solutions".
Unveiling the new soap, Chairman, Lagos state chapter of the Nigeria Medical Association (NMA), Dr. Francis Faduyile, announced that "Dettol is a great brand that is endorsed by the Nigeria Medical Association. It is only Dettol that has such endorsement and the NMA will continue to associate with Dettol".
The company's marketing manager (Personal Care), Ahmed Shah, disclosed that the Dettol brand has recorded tremendous growth since its introduction to the Nigerian market 50 years ago. He said, "In the last five years, the brand has achieved 216 per cent growth in its market share and is now present in 63 million households in Nigeria, which means one out of every three households in Nigeria uses Dettol".
On the philosophy behind the new variant, he explained that Dettol Re-energize was a product of innovation and intensive research into consumers' want and preference, saying "our research has shown that consumers want a soap that has pleasant fragrance and ability to refresh them. This is why we have introduced a Dettol Soap variant with a pleasant long lasting orange fragrance that refreshes and also gives them protection against germs" .
______________________________________________________________________________________
Sponsored Content