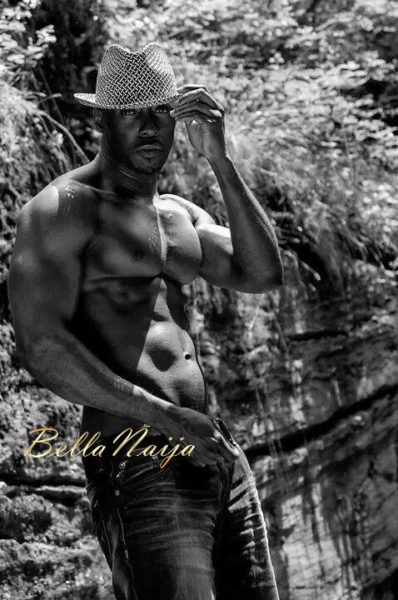 Man Crush Monday was yesterday, but we are pretty sure the ladies in the BN hub won't mind Man Crush Tuesday.
Meet Uche Odikanwa, they call him Blackknight. The Nigerian model, dancer and actor is bringing the heat in his new photoshoot.
Uche was on the first ever Gulder Ultimate Search series (Snake Island). He has starred in ads for Gulder, Guinness and acted in a few Nollywood movies including Rampage (1998), Clash (2001) and Six Demons (2005).
He recently featured in Diwari's 2013 music video – Ogun Mi. (click here to see)
Uche has a degree in Psychology from the University of Ibadan, Oyo and an MBA in Supply Chain and Global Logistics Management from the University College Dublin, Ireland.
His rep says he is passionate about fitness and exercises about four or five times a week.
On his relationship status, we can't help you.
Check it out!