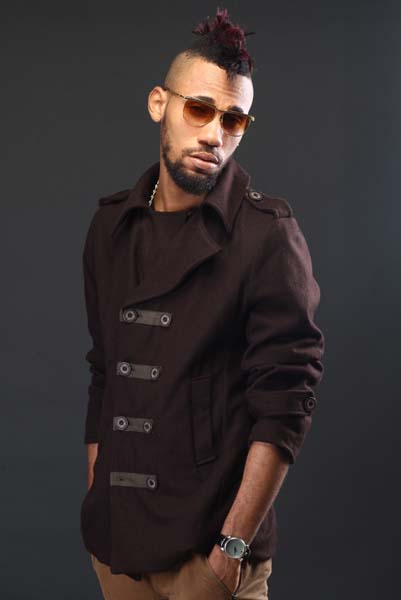 Phyno is shutting down rumours that he is expecting a child soon.
On Wednesday, BellaNaija.com received a report that the "Ghost Mode" rap star and rising Nigerian signer Rita Edmond are expecting a child together.
The report claimed that an actress Bimbo who is a friend of Rita, revealed the details through a telephone conversation. The friend reportedly said Rita"has hammered big time" and spent the holidays in Dubai with Phyno.
It is also alleged that Rita wanted to "get rid of the baby" as to concentrate fully on her music career, but Phyno asked her to keep the baby.
Today in an interview just released via Punch, Phyno denies the reports and states he has never met Rita Edmond.
"Believe it or not, I've never met or spoken to anyone by that name. I haven't made any woman pregnant either. If people need three seconds of fame I'm glad that my name could help." he says.
Reporters at Punch contacted Rita Edmond to respond to the allegations, but she gave an evasive answer.
"The only information I can give you is that I am in love with a rap artiste. I don't want to mention his name. Since different stories are flying around, I am trying to understand where everybody got their story from. Of course, I had a vacation in Dubai and I am back in Nigeria." she says.
There you have it, no baby is on the way for Phyno.