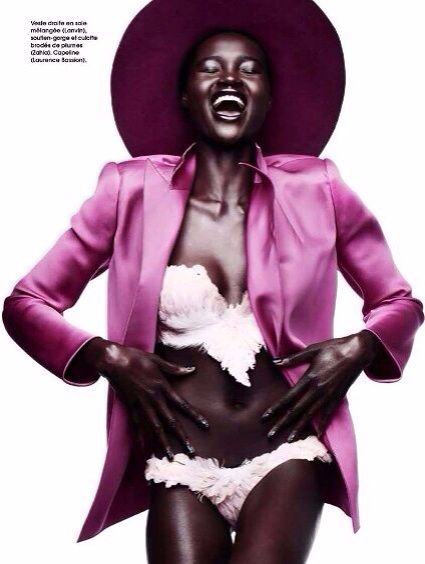 Black is indeed beautiful. There is something about seeing it in fashion editorials that makes me want to just Ctrl S that image.
For your daily dose of fashion editorials we have South Sudanese model Ataui Deng for Marie Claire France January 2014 Issue. In this visual editorial titled "Funky Star", Ataui is photographed by Jacob Sadrak and styled by Mako Yamakazi in designer labels from Gucci to Chanel.
I like how funky, visual and fun the shoot looks and we are definitely giving  it a ★.
Check it out.
Photo Credit: Superselected.com