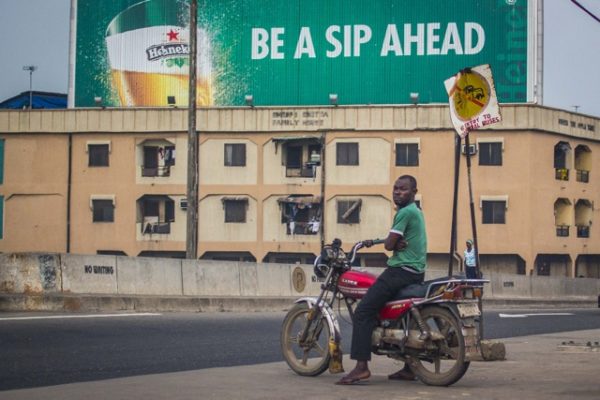 If you live in a city like Lagos, you know that one of the most efficient ways of getting around is via the commercial motorcycles, called Okadas. These bikes have been the subject of intense debates in Lagos. Should we keep them? Should they go?
Photographer Devesh Uba decided to capture the essence of these bikes and the men who ride them to eke a living. In his photo collection called "Red Bikes of Lagos City" he takes us on a visual journey, seeing Okadas through his eyes.
Devesh is a photography enthusiast from India who loves doing street-photography. With over a decade of experience in photography, he loves telling stories through his pictures. He is also an independent film maker and social media marketing consultant.
Check out the photos and share your thoughts!
More of his pictures can be seen on his Nigerian photoblog titled 'Snap It Oga' at the following links: http://snapitoga.tumblr.com | http://instagram.com/snapitoga