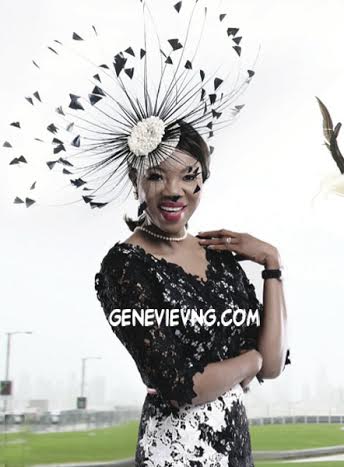 Get ready to see dazzling fascinators and chic print dresses.
In celebration of the 2014 President's Cup at the Lagos Polo Club, premium champagne brand Veuve Clicquot in conjunction with leading lifestyle and fashion magazine – Genevieve, will hold a "Fashion & Style Day Out" on Sunday 19th January 2014.
Over two hundred high profile personalities will be hosted in the luxury lounge at the Polo Club.
Synonymous with flutes and high fashion, this event promises to be all about horses, hats and wait for it, uber fab style. Judges will be present to choose the most elegant female, suave male and stunning couple who will be featured in the February edition of Genevieve Magazine.
Drawing inspiration from polo's global presence, with its rich culture and heritage, Veuve Clicquot and its partners continue to support this sport around the world, spectators gather to enjoy polo matches and take part in elaborate and glamorous afternoons celebrating the game.