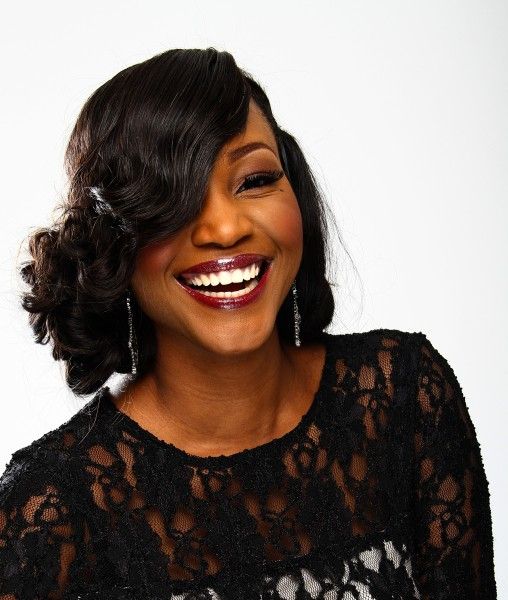 I sincerely lay no claims to being more knowledgeable than anyone, but I do confess that I know better than I did yesterday, last year and a decade ago. Isio Knows better is an attempt to capture the shocking and highly entertaining conversation within myself.
The conversations between my mind (the sharp witty one), my soul (the lover and the spiritual one) and my body (the playful one concerned with the more mundane things of life). She is the eternal referee between the caustic mind and the sensitive soul.
This is Isio.
So, here's to making private conversations public.
Enjoy!
***
The confession is that I am hyper-sensitive to fire and sudden loud noises. Any fiery thing. The flames, the heat, the smell. Burning things, melted wires, the sounds of fireworks and especially that horrible thing called "banger" or "knockout". The reason for this hyper-sensitivity is that when I was a little girl, some kids in my neighbourhood thought it was a good idea to celebrate the birth of Jesus by throwing those horrible things called "bangers", all around. The ones they especially delighted in throwing were those ones that exploded multiple times. Like something possessed by evil spirits.
And so it was that my mom had sent me to buy Maggi. We were going to have beans and plantain for dinner. I wore my slippers and headed to the nearest mallam's stall 5 houses away. It was just after Christmas anyways, December 28th to be exact. As I walked the street I saw some other kids about. Running and giggling. It seemed like they had been having a "banger-war".
You would think they would cease their meaningless war until I had bought my Maggi in peace and left, but no, they did not. That was how one over-zealous child decided to sneak one blast at his opponent. To be fair, he didn't throw it at me, but it was close. And it being the kind of "banger" that was possessed by evil spirits,  the thing started bouncing about. I watched with dry throat and horror as it bounced and exploded.
Nearer to me. Nearer still.
"Boommmmmmmmmmmmn!"
By my face. My left ear. The ringing noise in my head kneweth no bounds. I held my head. It took a moment to register the wetness on my palm.
Blood.
Words cannot describe the pain. My scream was earth-shattering. The children fled.
This is why I don't mess with fire. Fires and sudden loud noises. Not my thing. At all.
Fast forward many years later. My boyfriend at the time was romantic and thoughtful. Those were the days before social-media and downloads. The era of video clubs and renting movies. And so we set out to Ozumba Mbadiwe, to the Lagoon restaurant compound, where one of the biggest video clubs was situated. We got to our destination,  we parked the car. We were happy, laughing at something.
We were still in the car. The AC and music were on full-blast. Perhaps we should have looked at the temperature gauge on the dashboard. Maybe then we would have noticed that something had gone wrong, and that our engine had caught fire (okay, maybe not the engine, but something was burning under the hood).
I saw them first,  the area boys . They were trying to get our attention. Jumping and gesticulating…a very safe distance from our car. I saw one of them running towards us with a bucket of sand…
"Babyyyyyyyyyyyy…" I said slowly. "What. The. Hell. Is. Going. On…?"
He saw the sand-carrying Samaritan the same moment our hero flings the sand on our bonnet.
"Fire! Fire! Fire!!!"
"Come out. Your car is on fire!"
"Yeeeeeeeee! E b'oo ta ooooo!" (Yoruba for "O.M.G! Come out ooooo!")
I don't know how I got out of the car. All I know was that I could feel the wind as I sliced through Ozumba Mbadiwe running like a bullet shot from a sniper's rifle. Faster than a Ferrari. Faster than a bullet. Definitely racing with the speed of light. Any moment… I expected an explosion worthy of a hit Hollywood action movie. In my panicked state, my mind imagined a loud ground-shaking, earth-splitting, apocalypstic-shattering "BOOM!". Red, yellow and amber flames. People screaming and flying in the air… the scorching heat. I ran even faster, I don't know how. The heels of my feet nearly touching the back of my head. I zoomed past speeding cars on Ozumba. Model or no model. No babe here o! Let the weave fly. My survival instinct was on-point. Adrenalin pumped. Hyper-drive.
Next thing I was close to that Stanbic IBTC when I heard people running behind me trying to get my attention.
"Ah ha! Aunty o! Aunty! Please stop running o, we have quenched the fire! "
Oh, okay… The fuel wey dey my leg eh, e reach to sustain me reach Surulere that evening.
I managed to stop. The Agberos who ran to fetch me were panting bitterly. I jogged back to where I last saw the boyfriend and the flaming car. I wondered why he was not behind me as I ran… Perhaps they caught up with him first.
The look on his face as I approached the car was priceless. He just stood there as he stared askance at me. He could form no words… he just kept stuttering.
"Ahan, na wa for you o, why didn't YOU run? Didn't you KNOW the car was going to explode? " I panted my concern as I bent over trying to catch my breath.
He just stared, shook his head and opened the car doors. I got in.
Fifteen minutes later, I realised he was sulking. Dude had made it ALL about him. Something about how I left him to die in a flaming car. "How could you run so fast so quickly?" he kept stuttering in wonder.
Now I'm confused whether it's my running skills or the abandonment he was sulking about. We got home and he was still sulking. I made dinner and he was still sulking. He finished his food, and he was STILL sulking.
Oga, no vex. But love and fire cannot gree o. If I see fire,  I take off. You were supposed to be behind me jo. Or even "gap" me sef. But you just dey there dey look. Na wa for you sha.
But seriously, was I wrong?
______________________________________________________________________________________________
Isio Wanogho is a top-model, TV Personality and entrepreneur. She is conversant in five languages and has 12 years of experience in the Nigerian entertainment industry. Isio, popularly known by her brand name Isio De-laVega, captivates audiences with her signature wide smile and relatable, quirky personality which endears her to many. Follow her on Instagram and Twitter @isiodelavega