After 9 weeks, 9 episodes and beating 12 other African model hopefuls for the crown, Ugandan model Aamito Stacie Lagum emerged the winner of the 1st Cycle of Africa's Next Top Model, created by Oluchi Orlandi.
The competition which was filmed in South Africa for a period of 10 weeks, had its finale in New York where out of three finalists – Aamito of Uganda, Michaela of Angola and Opeyemi of Nigeria – Aamito was crowned the first winner of ANTM.
Following her win, it is only normal to wonder about the model's experience in the course of the show leading up to her win, and what's next for her.
In an interview with BN Style, Aamito dishes on her ANTM journey, what winning the ANTM means to her and what's next for her.
Tell us about Aamito
I am an only child, raised by a single mother. I still live with my mum however my dad and I have a strong bond; it's kind of telepathic…I don't have to tell him that I need his help, he just knows. It's that strong.
I started modeling in 2008 with an agency called Arapapa. But of course my breakthrough has been winning ANTM.
What inspired you to compete for Africa's Next Top Model?
Some of my friends sent me SMSs to go for the auditions in Nairobi but I didn't make up my mind until 2 days to the audition. I was inspired by the fact that my friends had faith in me and they told me I could go far in the competition.
Describe how you felt on the show. Were you confident that you would come out on top or did you have to go through the motions?
I went through all the emotions. From being the worst photo of the week to being the best photo of the week. It was crazy and very intense in there. I cried almost all the time because of the fear of failure and not being able to preform to my full potential.
What was your favourite challenge on the show?
My favourite challenge will always be the under water photoshoot.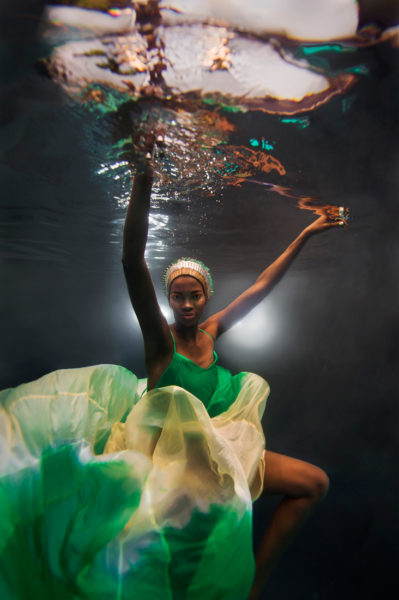 What a feeling… I would love to do that sort of shoot again. It's crazy how before the shoot I was all scared but during the shoot, it was fun and very exciting.
What was the worst critique you got from the judges or the other models on the show?
*Ahhh* I can't think of anything I would classify as "worst" right now. All the criticisms were positive and it was all to make me a better model than before.
This might be a tough one, but who was your favourite judge and guest appearance on the Show?
*Hahaha* Yes, like you said it is a tough one. All the judges on the show played important roles to groom us into the best we can ever be. They are all my favourite.
Give 5 words to describe how you feel on the runway or in a shoot.
Only 5? *Hmmm*. Lets just say it's an adrenaline rush.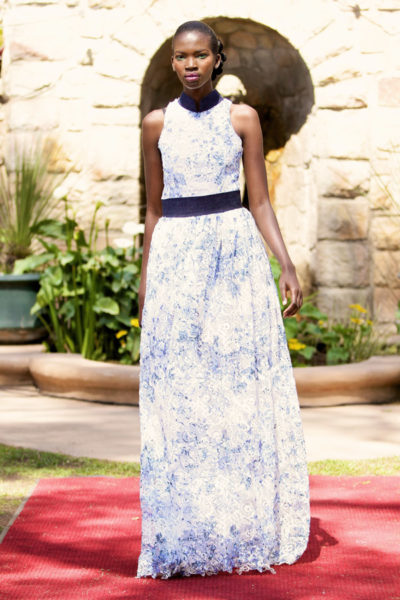 Now that your are the first ever Africa's Next Top Model Winner, does that mean a lot of mentoring for more winners to come?
Winning ANTM automatically makes me a leader and being a leader comes with mentoring others. So yes, I will be mentoring other winners depending on where there dream and vision is.
What does being a model mean to you?
Being a model is not something I chose. It chose me . I am more than happy to be modelling because the satisfaction that comes with doing what you are meant to be doing is priceless.
What are your thoughts on racial profiling in the modelling and fashion industry?
I believe that it is the models in the 80s and 90s that faced this problem the most. Thanks to all those that paved the way and made it better for this generation's modelling career, I believe it's getting better and better.
Who is your modelling icon (apart from Oluchi)
I am so much in love with Ms Tyra Banks right now.
Give 5 words to describe Oluchi Orlandi
A Beautiful heart , Intellectual , A Sister , A Mentor and Philosopher.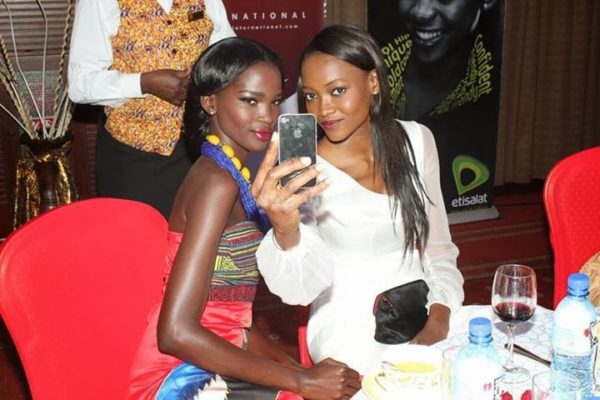 What does being the first ANTM winner from Uganda mean to young African girls especially those in Uganda?
It is so surreal. All Ugandans still can't believe it. We have waited for something like his for a long time and it is finally here. We shall take the opportunity and use it to the maximum. To young African girls, it has given them hope. The hope that they too can be more.
For some people it's listening to loud music for others its going for a run. What do you do to get hyped for a shoot or an appearance?
For me, it's a quiet environment. Probably with a soft tune playing in the background. It's good for meditation.
If you had the chance to model for any designer, who would it be?
All of them! I am not choosing.
If you had the chance to be mentored by any model in the world in addition to your current mentor Oluchi, who would it be?
Didn't I just mention Ms Tyra? *Lol*
Describe the last episode and how you felt when your name was announced as the winner?
It felt unreal for a moment. It's a feeling that can't be described.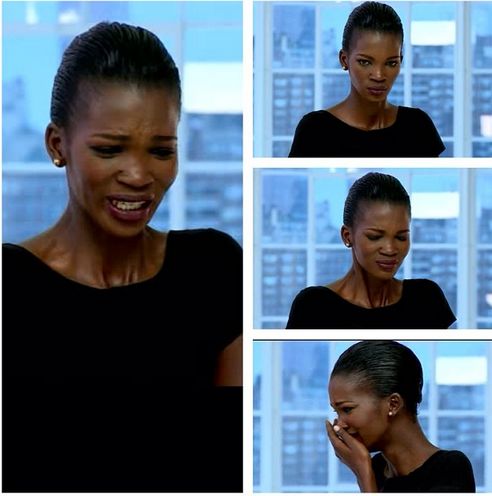 What is next for you as the ANTM Winner and personally?
Well, I move to New York and begin working.
What advice do you have for aspiring ANTM winners and models who are now looking to you for inspiration?
It can happen. You just have to believe!
Just for Fun Questions
Describe your style in 4 words
Conservative, hip, retro & chic.
Which Social Media Personality category would you fall under? "The Foodie", "The Selfie Queen", "The Philosopher", "The InstaQuoteQueen" or the "Aspiring Stylista"?
*Haha* I'm a bit of everything. But mostly the philosopher.(maybe)
Do you listen to Nigerian music? If yes who is your favourite musician?
I love 9ja music. I love D'Banj, Ice Prince, TuFace, P Square, Asa and that lady that sang 'Kele Kele' Tiwa Savage
If you were stranded on an island, what are the 3 things you would have with you?
My phone (internet enabled) plus a lighter.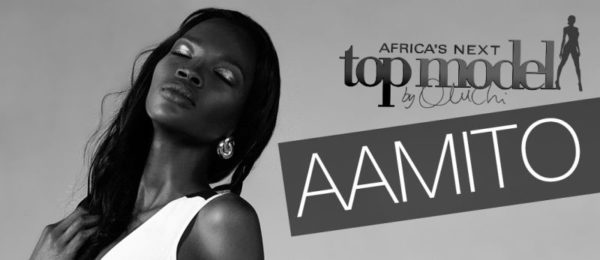 Did you miss the last episode of ANTM Cycle 1? Watch the last episode where the girls head to New York and get to find out who won. This video was uploaded by Pannelle & Co.

Thank you to Aamito for the awesome interview. We wish her the best.
Photo Credit: ANTM.com | Rtvgames.com | Gracenafuna.com | Lump.co | Hotsecretz.blogspot.com | Video Credit: Pannelle & Co