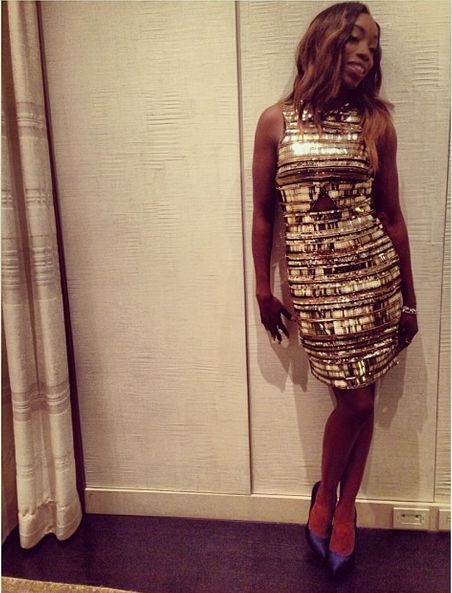 Looks like Virgos Lounge has got a lot of Celebrity fans.
Joining the long list of celebs like Angela Simmons, Lala Anthony, The Saturdays, Chee, Eve, Kristina Bazan and many more, British R'n'B singer Estelle was spotted in the Virgos Lounge metallic goldie dress at the Beatsbydre X Graff Diamonds event in New York.
The pop star paired her dress with deep purple Salvatore Ferragamo shoes, gold accessories, chanel themed manicure by Naomi Nails NYC and long ombré hair.
Other guests at the vent included Serena Williams, LeBron James, Kendrick Lamar, Rick Ross & more.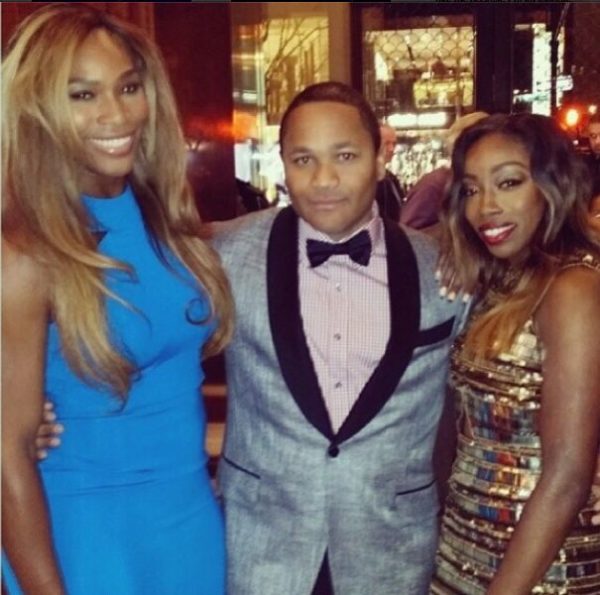 To find out more about Virgos Lounge, visit www.virgoslounge.com
Photo Credit: @estelledarlings (Instagram.com) | Thesource.com