Happy Wednesday tripican fam!
It's another day and we have got a great feature for your viewing pleasure. Now, back in the days we all played with Lego, but now we can watch in on TV! Tripican.com presents the animated LEGO Movie.
The 3D computer animated story follows an average guy Emmet who is about to discover a whole new world of being extraordinary. This movie has already been receiving surprisingly great reviews from movie critics who expected it to be a Box Office fail.
So get your drink, take a break from work and watch!
Synopsis
"The LEGO Movie" is the first-ever, full-length theatrical LEGO adventure. The original 3D computer animated story follows Emmet (Chris Pratt) an ordinary, rules- following, perfectly average LEGO minifigure who is mistakenly identified as the most extraordinary person and the key to saving the world. He is drafted into a fellowship of strangers on an epic quest to stop an evil tyrant, a journey for which Emmet is hopelessly and hilariously unprepared.
Cast
Chris Pratt as Emmet
Elizabeth Banks as Wyldstyle/Lucy
Will Arnett as Batman
Morgan Freeman as Vitruvius
Charlie Day as Spaceman Benny
Watch the Lego Movie Trailer

Cool Ads & Images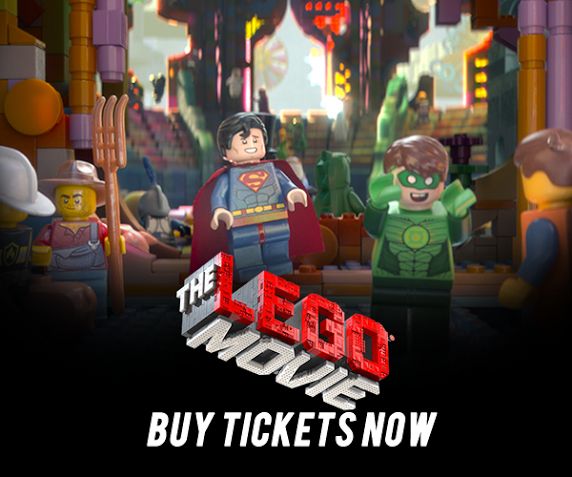 To get this and more tickets don't forget to visit www.tripican.com