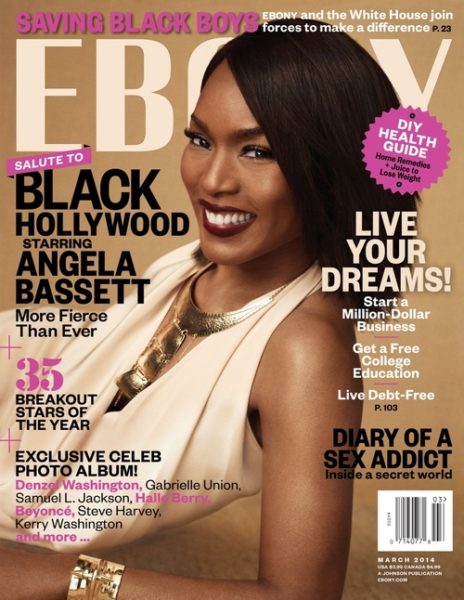 Dear Beauty Fairy, we want skin like Angela's when we're 55.
Looking absolutely stunning on the March 2014 cover of Ebony magazine, Angela Basset rocks a beige Michael Kors dress with perfect makeup and a deep red lip. For her sit-down with Ebony, the star dishes on how to stay grounded and raise kids while in the lime light and more.
We absolutely love her funky look in the photo below:
For this and more editorials, visit www.ebony.com.