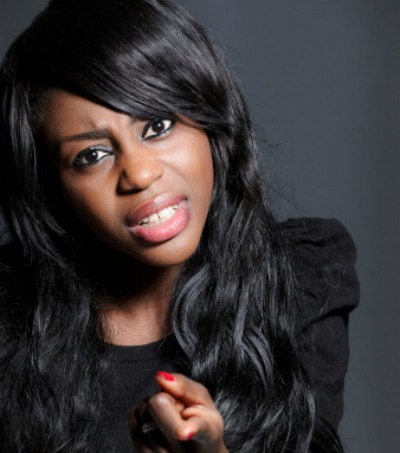 Happiness is a choice. This is something I tell myself all the time; it is the one thing that keeps me going. When something overwhelmingly difficult threatens to shake the roots of my being, I remember that it is a conscious choice one has to make.
Last week, as I listened to the news review program on Smooth 98.1FM – Freshly Pressed, I was depressed. For some reason, I couldn't shake it off by chanting my mantra. Amongst the issues discussed was the ongoing sovereign national conference and the different issues that were arising therein. It was just the first week and the delegates were reported to have had squabbles over sitting arrangements, opening prayer and stipend for their aides.
This was coming closely on the heels of the weekend of the National Immigration Service recruitment fiasco where lives were lost and all I could think of was 'Can we get just ONE thing right?' I wondered if there was really hope or we were just choosing to drown ourselves in the placebo effect of the Elixir of Hope. One of the guys in the Smooth FM studio said something which struck a chord in me. He said that we were not going to be liberated from the shackles of the problems until we stood against it. He clarified that by 'we' he meant the upwardly mobile, educated professionals. According to him, the market women, meat sellers and the vulcanizers were not going to stand up for us if we didn't lead the way.
In a manner of speaking he was right. One of the successes of the Occupy Nigeria movement was that a lot of the 'Twitter activists' were there, at Ojota, everyday. Your music artistes were there; your actors; your fashion designers; your events planners… name them – they were there. It was a unified stand against something we all believed in. Although we were sold out by the unions, that movement stirred a lot of emotion within me. It spoke volumes, that given the right incentive – ANGER – we can stand up against the current trajectory towards destruction.
At one of my Moaning About Nigeria sessions with my friends, one of them said 'We all seem to know the problems. We can even list them out in our sleep, but what are the solutions? and what are we doing about it?' My first response was 'Squash ignorance and educate people. That way people can think logically and liberate themselves from sheep mentality'. My friend retorted, 'How will that stop NEPA from taking light?'
Mofe is one of those people who believes that the absence of constant power supply is the bedrock of ALL our problems as a nation. According to her if we had constant power, costs of running businesses would be marginally lower. There would be higher rates of employment, we won't have the kind of situation we had last last week. In all this, it occurred to me that we all have an idea of what the problems are but do we have suggestions for how to improve our country? So I decided to ask the question 'If you were the President of Nigeria, what would be the top 5 things on your to-do list". I got some interesting responses from three friends. Check out their responses below:
Anne:
"I will jail everyone who has ever stolen from Naija. Straight to jail, no trial. No point wasting tax payers' money. I will confiscate ALL their assets, home and abroad.
I will put proper penalties which will be enforced for anyone engaged in any type of corruption.
I will make primary school education free and compulsory.
I will ensure that medical care is free for pregnant women and children under 5.
I will ban all forms of religious interference in government offices, hospitals etc. All religious bodies will treated as charities and they will be compulsorily made to give back to the society. While we're at it we will ban all those loud hailers that constitute a nuisance to the lives of people. Or place a curfew so they can only be used between 1-4pm"
Tayo:
"Wipe out corruption and show ZERO tolerance for all things corrupt" x5 (Seriously, he said this 5 times!)
JoJo:
"Light
Education
Unemployment"
The problem with corruption is that it's not some big bad wolf sitting in Abuja. It's everywhere and in every facet. It's in the private offices where 'Money for facilitation' is invoiced. It's in the ministries where staff expedite the movement of files because someone, somewhere has shown goodwill. It's in homes where the actual cost of diesel is inflated to make room for extra change. Indeed, showing zero tolerance means taking the flashlight and looking inwards.
At the end of it all, we need to figure out our problems and take proactive steps towards change. We need to look into our thoughts, mindset, attitude, and the boundaries we have chosen to place against ourselves. We have to look beyond our tribal/cultural differences. We have to look beyond our religious binds and idiosyncrasies… because the people behind the rot in our country are counting on the fact that we don't see beyond our differences – 'sitting arrangements, respect based on age & whose religion we conduct the opening prayer in'. They're counting on the fact that everyone wants to 'chop their share of the national cake'. They're counting on the fact that we're not doing more than 'praying' for Nigeria.
Let's start by asking ourselves, 'if I was the President, what are the 5 things I'd prioritize'.  Share some of it with us this morning and maybe someone, somewhere, somehow will get the ball rolling.
Have a fantastic week ahead. Remember, happiness is a choice. Choose to be happy.
Peace, love & cupcakes.
Toodles!
Photo Credit: mrsmwiti.com
_________________________________________________________________________________________
Atoke – Writer | Lover | Noisemaker. Twitter – @atoke_