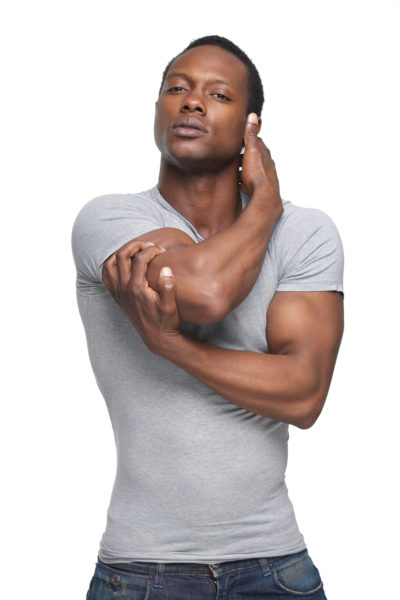 One morning, a woman drove for two hours up a hill to her daughter's house. There was something her daughter wanted her to see. As this woman undertook the difficult journey, she declared to herself that nothing on that hill could be worth such trouble. She was very upset when her daughter told her as she arrived, that they would drive for another thirty minutes to see this 'something'.
They finally arrived the edge of a forest and got down. As they walked through the forest, the woman began to forget the unpleasant experience of the past hours. The forest was cool and its serenity filled her with inner peace. She felt glad she came, until they burst out of the forest.
Nothing could have prepared her for what she saw. The rolling hills and valley below were blanketed with all kinds of bright colours. Lilies, sunflowers, roses, orchids—flowers of every kind and colour tumbled down the hill and lined the valley in their thousands. It was like heaven had come down to this part of the landscape.
"Who did this?" the woman asked her daughter, stunned.
It turned out that an old woman living in a little cottage on the hill was responsible. She narrated to them how she had been planting one flower every single day, for the past fifty years.
I shuddered with reverence when I encountered this story in a book by the late best-selling American author, Steve Covey.
The daily and steadfast commitment of that old woman to achieving her vision reminds one that any journey is possible if we are willing to take little regular steps, come rain or shine. Those steps, which could be daily or weekly (monthly perhaps) are usually what separate dreams from reality, plans from products, and mere wishes from solid achievements.
Weeks ago, I took up a challenge with my friend Enobong Odohofreh that would require taking daily steps like that old woman. Not for fifty years, however. This was a challenge to weave stories with a hundred words, each day, for thirty days. Each day's story would be based on a prompt that could be a picture, a song, a proverb, word…anything.
It seemed like a very easy feat from the onset. The first day, it took me probably thirty minutes to think and write my piece. But as we both learnt from each other and from our readers' comments;  as we strove each day to publish two stories interesting enough to keep our readers longing for the next day's story; as we battled with work, studies, fatigue and other stuff getting in the way of conceptualizing the story of the day and writing it, we began to really understand the magnitude of what we had gotten ourselves into. It began to take as much as six hours to think and write the story for the day.
But through all these daunting obstacles, we kept at our plan. No matter how late the time, no matter how poor we felt the stories turned out, we made sure to publish every day as promised. We only took a break when one of us had exams to write, and even at that, we stretched the challenge to the day before the first paper was to be written.
Twenty days and forty stories after, we are still determined to carry through to Day 30. Even though this all started as nothing more but a spontaneous and funny challenge with no clear benefits other than a will to learn, people took notice and as at this time, what we are doing has been featured in a national newspaper, and has inspired two writing contests by other writers. We have made new friends. We have hundred word stories waiting to become poems, novels or movies. We have learnt the power of taking one step a day, even if that step is as little in size as a hundred word story.
Are you ready to climb the daily steps required to meet your vision? What great thing can you achieve in 30 days by taking one step every day?
As you ponder that, we hope you enjoy these four stories from two days of the challenge:
You came into my gallery desperately in need of a break. Your eyes roamed the paintings that dotted the halls. You were searching for one that would calm your distressed nerves.
Maybe a beach.
You stopped at the one I titled "Colours That Matter." Blue, white, brown. You stared at the great canvass until the gallery melted behind you and you could hear the rumbling of the sea. Water sprayed your face and you gasped, shocked. You looked behind you and saw only the sandy beach. You reached down and touched the water. All real.
Resigned, you smiled, savouring the moment.
I smiled too. I am the travel agent. I'd done my work.
Welcome to Lagos
It was James' first visit to Lasgidi. The plan was: meet Chinenye at Bar Beach by 11am then kick off Valentine's Day. Both would tease the sea, watch a nice romcom in Silverbird, then dine fine there.
James got to Bar Beach early and taunted the sea, fully dressed. He paid for it with four ATM cards, three I.D cards, twenty thousand Naira and his Samsung Galaxy S3. They all disappeared with his wet trousers and shoes that he placed on a plastic chair behind him as he faced the sea and angrily squeezed his thoroughly soaked polo shirt.
DAY 9
Prompt: Write a story with only one—syllable words.
The Descent
I was six. Each week, Aunt Mee our maid would charm me with tales of brave quests to far lands. I was nine when her tales changed.
"Wealth is bad," Aunt Mee would end. "Pity the poor." Each week, a piece of Mom's gold changed hands.
"Your good heart makes the poor smile," Aunt Mee would praise.
I was twelve when Mom found out I stole. Mee took flight. Mom cried and begged I stop. I did.
The next year, I met Mee. We robbed the wrong home. Mee took flight. My two hands were cut. I am a man now. My heart bleeds each time I see my mom.
Love or Pride?
You know how pride can get in the way of love. Anne and I still want to be friends, I know.
We'd been best friends since high school. Then, one rash fight—for a man who turned out to be no good—changed us.
It's been three years since we spoke. Each day at work, we play a game of "The Snubs". But when I look at her eyes, I know she wants me to say the words that I want her to say first—"heck, I miss you so much. Let's trash all that."
But you know how pride can get in the way of love.
Thanks for reading. If you would like to read more hundred word stories, follow the #100WordsFor30Days challenge on Facebook.
Photo Credit: reenergent.com
____________________________________________________________________
Samuel Okopi has a Masters degree in Architecture from A.B.U, Zaria. He loves poetry and engages with architecture, nature and culture on his website www.samuelokopi.com where he takes readers, every week, on an exciting journey round the world. Subscribe to his newsletter and follow him on Facebook and Twitter.