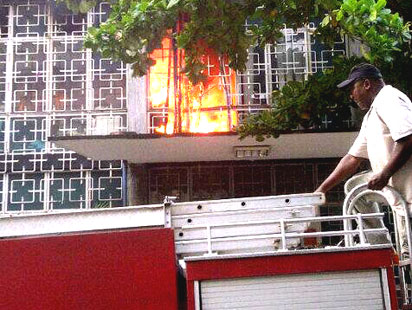 The Lagos division of the Central Bank of Nigeria (CBN) caught fire today Tuesday 24th March 2014 by 5:40 PM.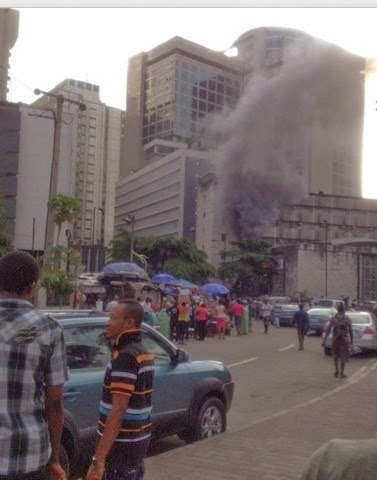 The fire outbreak reportedly started from the topmost part of the building located in Lagos Island.
Damage of the fire is yet to be known but the Lagos fire department and a few other emergency agencies are currently on the scene.