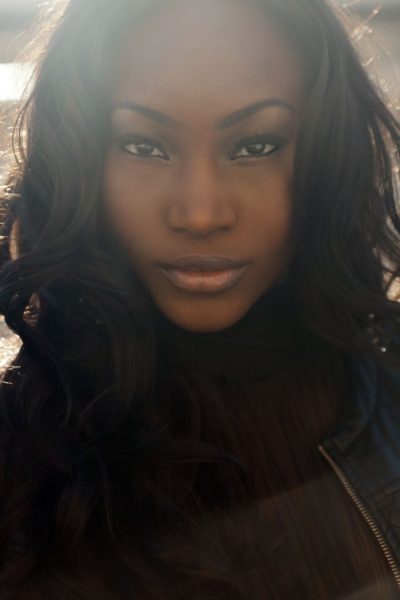 I sincerely lay no claims to being more knowledgeable than anyone, but I do confess that I know better than I did yesterday, last year and a decade ago. Isio Knows better is an attempt to capture the shocking and highly entertaining conversation within myself. The conversations between my mind (the sharp witty one), my soul (the lover and the spiritual one) and my body (the playful one concerned with the more mundane things of life). She is the eternal referee between the caustic mind and the sensitive soul. This is Isio.
So, here's to making private conversations public.
Enjoy!
***
Question: What is "Phone Check"?
Answer: It is simply the urge for people in relationships to check their partner's social behaviours in their absence.
''If you are crying every day in your relationship, ask yourself… are you dating a person, or an onion?'' – Unknown
Experienced Phone Check experts know that the crux of the matter is not in the messages or pictures your partner receives, but  in what they type, send-out and write to anyone else but you. Phone Check is a sure-fire way to uncover some secrets that would make you cry sea-deep tears; will increase the checker's BP and confront truths that you would most likely regret knowing. Phone Check could also save your life, pun intended.
Ermmmm, this is one thing I cannot categorically say, "do" or "don't do", because both actions have consequences, both good and bad. I mean, how do you justify the evil that some people carry out against the person they've sworn to love and honor? How do you make sense of the brazen 'oju-koroju' (bare-faced) lies some people tell? Will you even have believed it if someone had told you or tried to warn you? Probably not.
How do you chastise a woman who finds out (through phone check) that her beloved husband is about to throw her out after a decade of marriage with nothing more than the clothes on her back – because he has found a younger, more flexible version of her who swings from the ceiling and gives it to him sideways, down-ways, up-ways, and up-side down-ways?
How do you chastise a man who finds out (through phone check) that his beautiful wife, to whom he has been loyal to all through their union, is in love with her ex, who incidentally is the biological father of the kids he has been raising as his own. These kids call him, 'Daddy'; these are kids that he has been paying 1 million Naira per year (per child) school fees for God knows how long?
How do you chastise a woman who finds out that her husband and his best friend (who was the best-man at their wedding o) are lovers, have been lovers for years, and that she is nothing but a beard. A beautiful, glorious beard with whom he was compelled to mate with. A union to which a child was born. That was 1995, and he has refused to 'kpansh' her since. Meanwhile, oga and his business-partner-best-friend have been globetrotting oh, 'kpanshing' anyhow. Walahi na sexual frustration make her look the phone… (No 'kpanshing' for 9 years, Oghene biko o, get thee behind me Satan!)
How about the man who finds out that his 'holy' beloved wife has been lying to him for years, about a teenage daughter that she had as a teenager, a child she DOES NOT claim as her own and rather calls her baby sister?
My dears, the instances are many. You hear some people's stories and you just thank God for your own problems. For me, as my Mother's daughter, I don't check anybody's phone – not my man, not my siblings', not my parent's, not my friends', nothing seen. I no want see, biko. And, just because I leave my own phones and laptops lying around, does not give anyone a right to search it. I find that once you start, it is so difficult to stop. The things you see (which might not always be as it seems) could devastate you and confuse you. The times between each phone check would be wrought with worry/anxiety/rage/tears and so on (especially if you discover that your boyfriend/husband has a side chick/mistress that knows about you, and has decided to act like a principality on your matter. Your own don better be that.
However, I cannot condemn anyone who does so. Some people are so devious that it is in your own best interest to KNOW what is in store for you. Just be realistic that you might not like what you find sha. And God be with you as you go down that road. Been there, done that, definitely not doing it again. In my own case, I was dating a big fat onion, longer than a healthy Benin yam and fatter than a watermelon.
My Mother once told me this, "Don't search, don't look, and don't ask questions when you KNOW you will NOT like the answer. Denying the answer to a question you've already asked yourself, and then asking the same question OUTLOUD, hoping to hear an untrue answer that will sustain your delusion is simply foolish. If you search, and you find –especially if you are NOT READY TO DEAL with the truth… na you know oooo!"
So for me, I don't search, and I don't recommend it, but I don't condemn EVERYONE who does. Like my Warri people say, everybody na im know wetin dey pursue am (Everyone is busy fighting his/her own demons).
Although I must say that I am eternally fascinated by people who do 'intense investigative journalism' on their partners' phones. Patiently waiting for them to fall asleep, and then rummage through their phones, Skype, Instagram, Facebook, Whatsapp and/or Twitter accounts. Those that rummage through every file on their partner's laptops, check every email and check every saved photo and video. What I have is maximum fascination for those that install secret trackers in their spouse's cars, and then download the data from their car GPS. People who would store and then call back to verify every unknown number that had dared to call their 'boo'.
For me, I simply pray for the Spirit of discernment and wisdom, and that the hidden things that concern me be made manifest. And it works wonders. No more onion-yam-watermelon relationships.
God be praised!
Halleluyahhhhhh!
______________________________________________________________________________________________
Isio Wanogho is a top-model, TV Personality and entrepreneur. She is conversant in five languages and has 12 years of experience in the Nigerian entertainment industry. Isio, popularly known by her brand name Isio De-laVega, captivates audiences with her signature wide smile and relatable, quirky personality which endears her to many. Follow her on Instagram and Twitter @isiodelavega