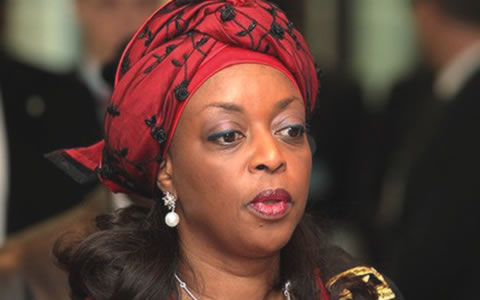 Federal lawmakers are alleging that Nigeria's Petroleum Minister, Diezani Alison-Madueke, has squandered well over N10 billion to charter and maintain private jets for her personal use.
Initially, accusations were levelled against Alison-Madueke last Thursday, based on suspicions surrounding the source of funding for one private jet, a Challenger 850. If you missed this story, click here. However, lawmakers reportedly uncovered another aircraft on Tuesday, a Global Express XRS plane.
This second aircraft is reportedly chartered solely for her private and official trips overseas. This jet was reportedly discovered during the course of investigations surrounding the N10 billion expenditure on the Challenger 850.
According to reports, a return trip on the Global Express XRS costs tax payers 600,000 Euros (over N136 million). In 2011, the minister  flew in this jet  on two occasions (costing 1,200,000 Euros/over N270 million).
The Nigerian National Corporation (NNPC), which Alison-Madueke supervises, has  denied the allegations, declaring that the corporation is legally authorized to own or charter an aircraft for its officials. The NNPC also stated that because oil and gas sector operations are often time sensitive and require expedited attention, it is a standard practice for large oil and gas corporations to utilize the "most efficient" means of transportation.
Owners of the Challenger 850 reportedly fled the country shorty after federal lawmakers embarked on investigations into the transaction between them and Diezani Alison-Madueke. 
The minister is also currently at the center of controversy concerning allegations over missing oil proceeds worth $20 billion, raised by Lamido Sanusi, suspended governor of the Central Bank of Nigeria.
Saharareporters.com reported this story first.
Photo Credit: www.informationng.com