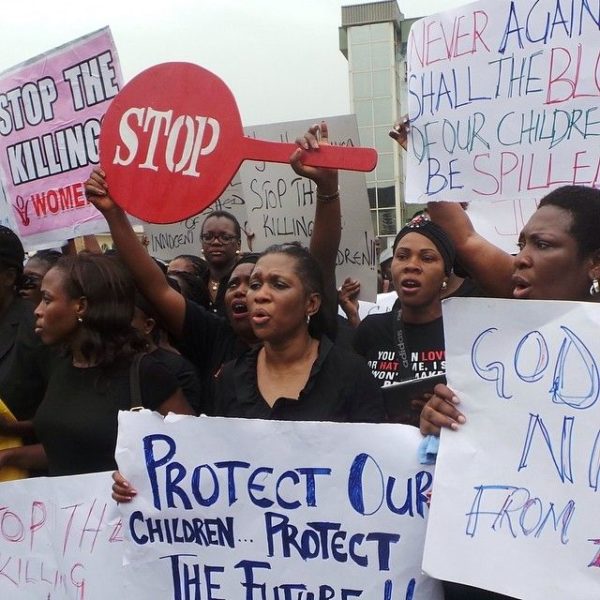 "Protect our children"
"Stop the Killing'
Today women in Lagos took to the streets of Lagos to mourn the tragic loss and kidnapping of children in Yobe recently. The match tagged "Nigerian Women Mourn – Walk" also took place in Abuja and Port Harcourt.
The walk kicked off at Oregun and the women matched to the Lagos State Government Secretariat in Alausa, Ikeja.
They submitted a letter of protest to be transferred to the Federal Government with a request that drastic actions be taken against child killers.
Photo Credit: Olorisupergal.com