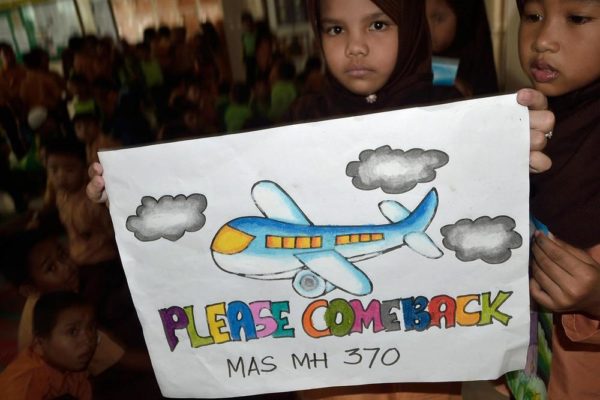 The mysterious disappearance of Malaysia Airlines Flight MH370 has left the world puzzled. As of yesterday, the most recent development in the case was that Australian authorities had sighted two pieces of debris (which are believed to be parts of the plane) in an area off Australia's coast.
As the search for the aircraft continues, the Australian Maritime Authority (ASMA) has decided to try a new tactic – a visual search for the plane. Head of ASMA's emergency response division, John Young, stated that their decision to conduct a visual search was because no discoveries had been made using radar detection.
ASMA is currently searching for the plane around the region that lies between the Australian mainland and Antarctica.
Speaking on search efforts, John Young also stated the following:
"[With] the aircrafts flying relatively low, very highly trained and skilled observers are looking out of the aircraft windows, and looking to see objects."
Five planes were in the air Friday — three Australian RAAF P3 Orions, one long-range corporate jet and a United States Navy P8 Poseidon — as part of a global effort to find the Boeing 777 .
Young said one aircraft was on its way back, two were in the search area, and two more were on their way with the last scheduled to leave the zone by about 1100 GMT.
He said the weather was suitable for searching, but officials have so far drawn a blank in finding anything from the plane which went missing en route from Kuala Lumpur to Beijing with 239 onboard.
ASMA authorities have made no sightings of the plane yet, however; they are working relentlessly to find clues that could solve the mystery of Flight MH370's disappearance.
Flight MH370, a Boeing 777, left Kuala Lumpur on March 8th with 239 people on board. The plane was bound for Beijing but never reached its destination, as it mysteriously disappeared. Authorities around the world have been searching for the plane since its disappearance.
CNN.com was first to report this story.
Photo Credit: www.popsugar.com