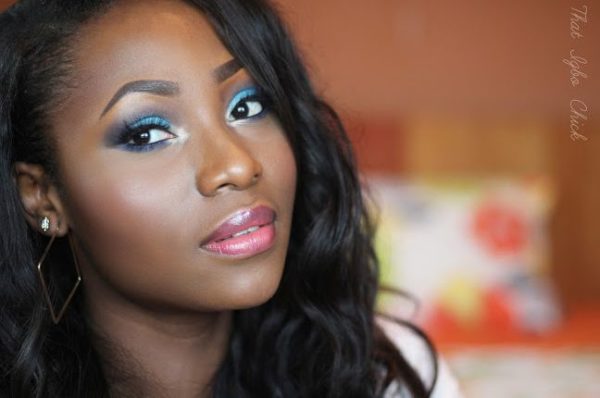 Hey beautiful people! It's time for another episode of BN Beauty: Get This Look starring Chidimma Umeh as ThatIgboChick. lol.
Today's edition is all about the Blue Savannah and we are loving everything about it. The look features a light pink lip, with a bright blue mobile lid, a deep blue crease, shimmery silver tear ducts and of course bombshell lashes. Dazzling!
We love sharing her looks with you, and hope you can get inspiration from them. Check out the products Chidimma used in creating her look.
Products Used
Brows
MAC veluxe brow liner – Deep dark brunette
Mary Kay Brow pencil – Soft Black
MAC studio finish concealer – Nw45
Eyes
MAC paint – bamboo
NYX Jumbo pencil – Milk
Jordana loose eyeshadow – Bay blue (lid)
Mary kay eyeshadow – moonstone (Tear duct)
Dark Purple – the Coastal scents 88 color palette (crease)
MAC eyeshadow – rice paper & bamboo (highlight)
MAC feline eye kohl – (waterline)
MAC fluid line – black track (liner)
YSL babydoll Mascara
Red Cherry #43- lashes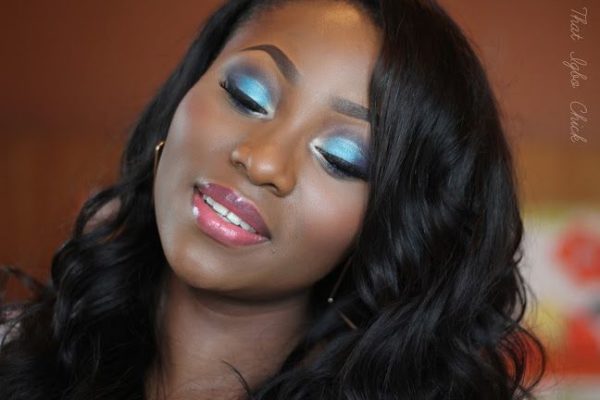 Face
Black Up creme to powder foundation – Tw11
MAC studio finish concealer Nw40- highlight
Ben Nye banana powder
Black Up two way cake – TW 11
Cover Girl queen collection bronzer – Ebony bronze (contour)
Cheeks
Sleek – Flamingo
Lips
Air woman pencil – 023
Mary Kay Lip gloss – Pink Diamond
Watch and be inspired!

Photo & Video Credit: www.thatigbochick.com