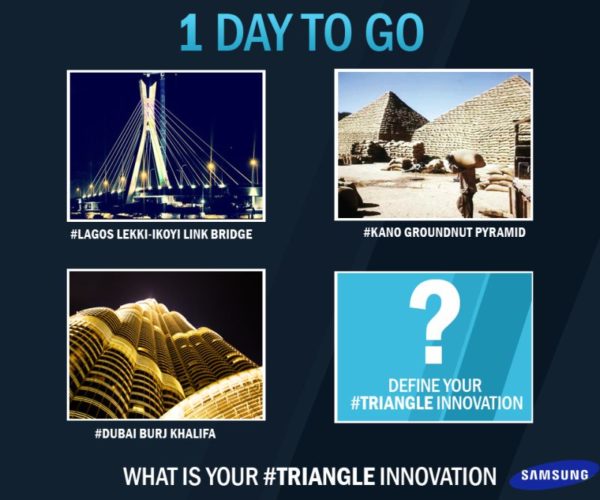 That's right! Just look around you and list ten innovative things that operate in a #TRIANGLE shape and stand a chance to win with Samsung Electronics Nigeria!
How to Play
Visit the Samsung Nigeria Facebook page at www.facebook.com/samsungcenigeria and list the ten #TRIANGLE innovations in Nigeria with your name and phone number. You should also tweet your answers with the hashtag #TRIANGLEPOWEREDBYSAMSUNG.
Get ready as there is only 1 days to go to the big launch of #TRIANGLE powered by Samsung.
Please note that the more you enter, the more your chances of winning.
For more information please visit www.facebook.com/Samsungcenigeria.
___________________________________________________________________________
Sponsored Content