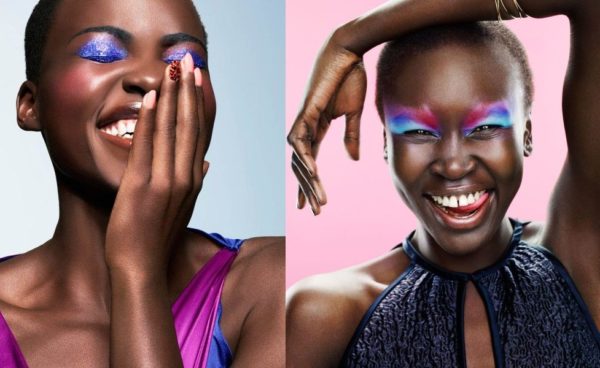 Two black beauties sitting on a couch, T-A-L-K-I-N-G!
People's Most Beautiful Woman in the World, Lupita Nyong'o made headlines around the world for her beautiful speech on black beauty.
She spoke on praying for lighter skin while growing up, and appreciating the beauty of South-Sudanese British model Alek Wek.
Alek who was "humbled" by Lupita's words, gave a sweet reply, stating beauty should be universal. (click here to read)
Lupita and Alek met up earlier this month for tea and had some fabulous girl talk.
Watch!