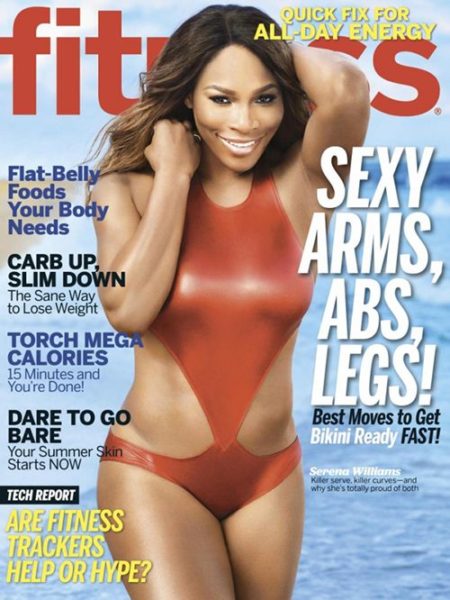 Makes you want to hit the gym right?
Looking fit, fab and fierce, Serena Williams is the cover girl for the May 2014 issue of Fitness Magazine. The tennis playing beauty is flexing biceps and triceps in a sexy red one-piece with cut outs.
We have missed her on the scene and are loving her on this cover. In the issue she talks on her body issues, how she learnt to love her curves and more.
We particularly loved this quote
"When I was young I thought I should be built more like an athlete -long and lean- not with a womanly figure. But then people my age started coming up to me and saying, 'I love you because of the way you look.' That was really motivating. So I learned to be proud of my curves and embrace my large boobs. It's all about loving who you are and realizing that you're beautiful."
Serena is such a positive role model!
For more visit www.fitnessmagazine.com