To say Obis and IK are beautiful together would be an understatement.
The proposal was the perfect start to the New Year – after attending church together on New Year's Eve, IK woke Obis up very early to ask what her plans for the year were, then he said,
"I don't want the sun to rise again except you accept to be my partner throughout life."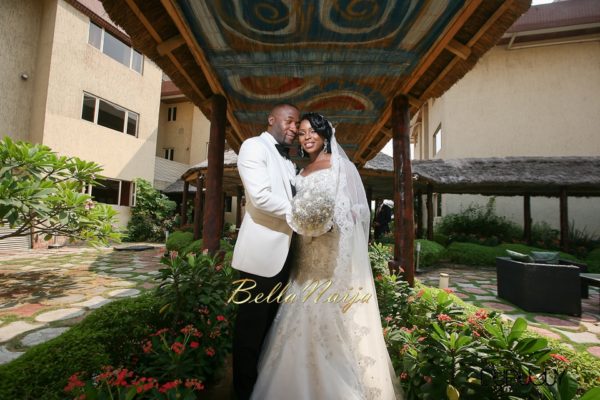 The DIY couple – Obis, the bride did her makeup for both the traditional and white wedding, while IK tailored his wedding attire via his fashion line Lifestyle By Ora, looked amazing while having the most splendid start to their married life. The groom was dapper in his ivory tuxedo vintage bow tie and oversized black and gold brooch, while his princess Obis looked regal on her wedding day – with a lace cathedral veil, brooch bouquet and dress by Angelina Faccenda.
All their wedding moments – from Anambra to Lagos, in love and laughter, were captured by DuduGuy Photography.
***
How We Met
by IK, the groom
We met a while back through mutual friends, lost contacts and bumped into each other again in 2010 when I came back from an international assignment in Thailand. I always admired her caring nature, humility, sweetness and stunning looks, so getting close to her was such a thrill. We started chatting again and saw more and more of each other. Yes, we started dating 😀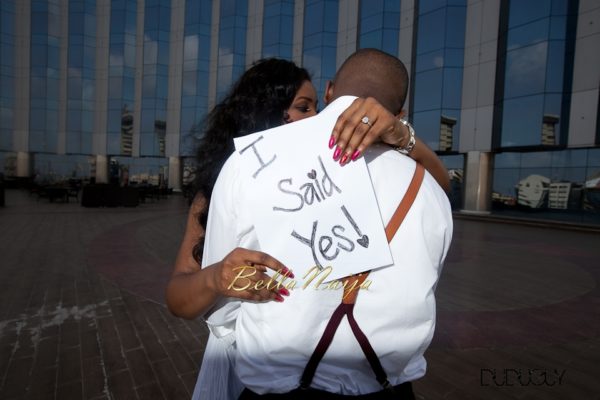 The Proposal
by Obis, the bride
In 2012 while I was completing my Masters Degree in Lancaster, he came to spend his Xmas break with me. We had a splendid time traveling round the UK, eating and shopping. He also took me to meet his family in London. We got back to Lancaster and went to church for New Year's crossover Mass. By 5 am, he woke me up and randomly started chatting. He asked me so many questions on my plans for 2013 and all. The tempo of his questions kept on increasing till he told me that he didn't want the sun to rise again except I accepted to be his partner throughout life. Still clearing the tears in my eyes, a ring popped out of nowhere and he was on one knee … the rest is history.
Advice from the bride and groom:
Draw up a budget, and stay within it.
Remember there is life after the wedding.
Always pray together, and do not let the pressures of the planning get to you because its only a day's event.
Also take pre-marital classes together to better understand the meaning of the institution you are going into.
BellaNaija Weddings prays Obis and IK have a beautiful and blessed married life together.
All Photography: DuduGuy Photography
Pre Wedding Photoshoot
White Wedding
"At the white wedding I wore a pearl and crystal embellished Angelina Faccenda wedding gown with a mantilla cathedral veil. I also did my own makeup!"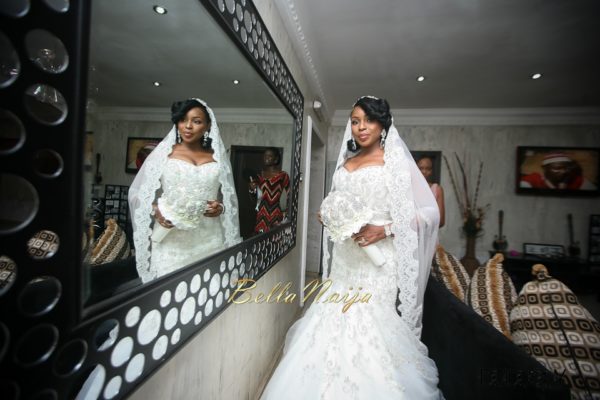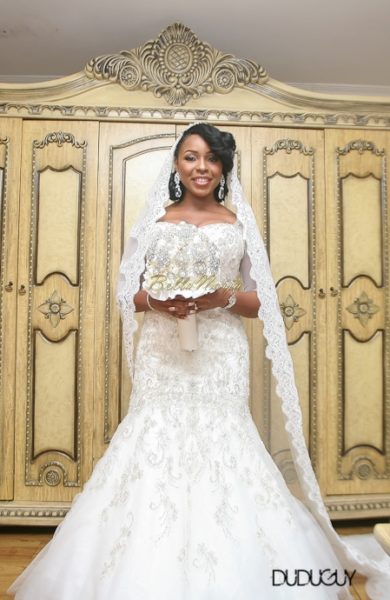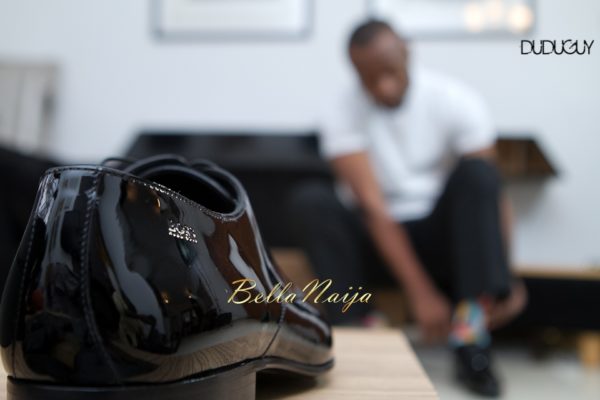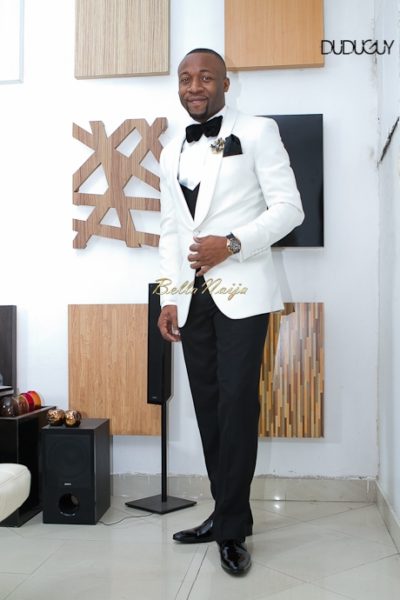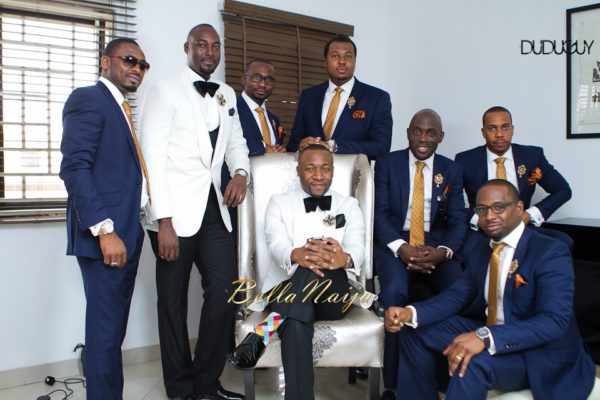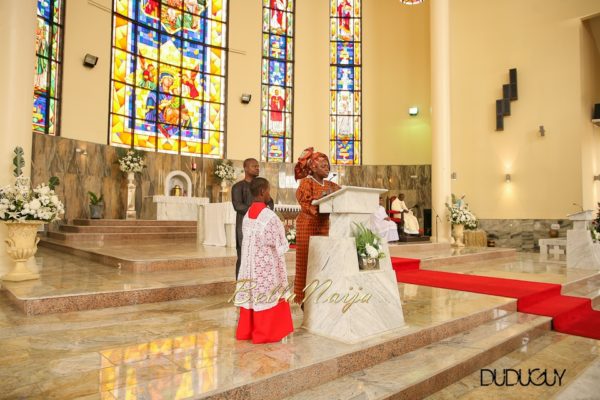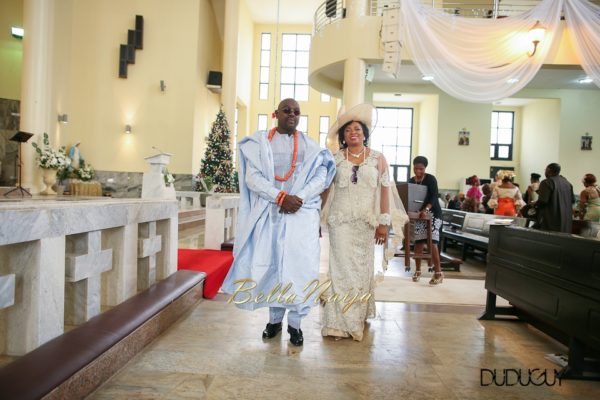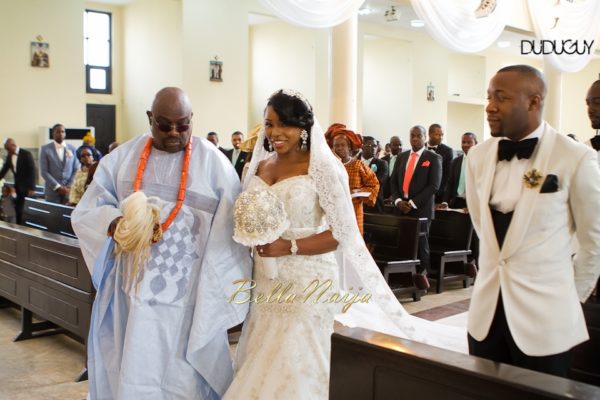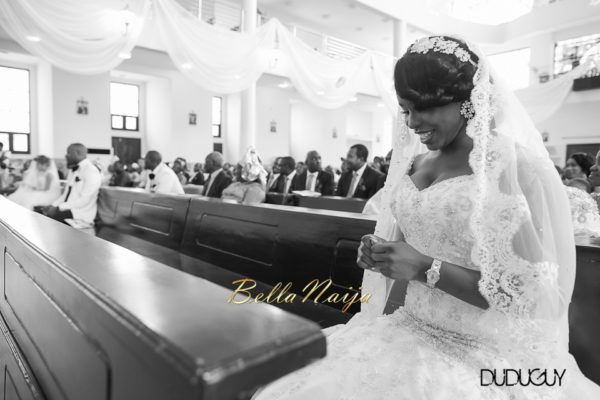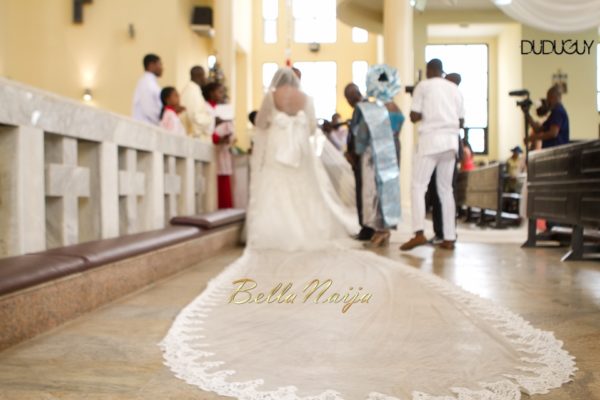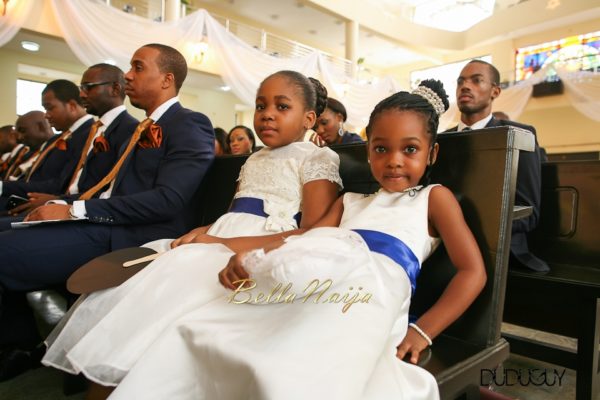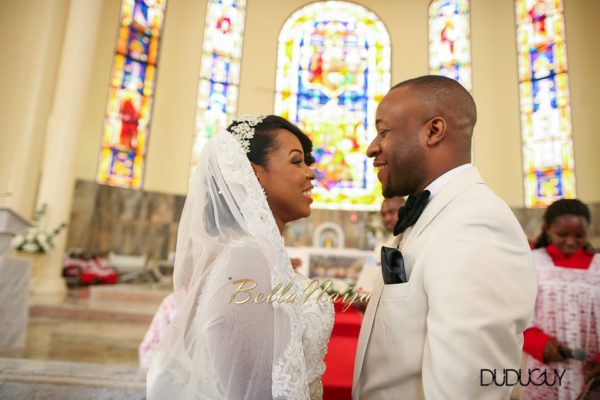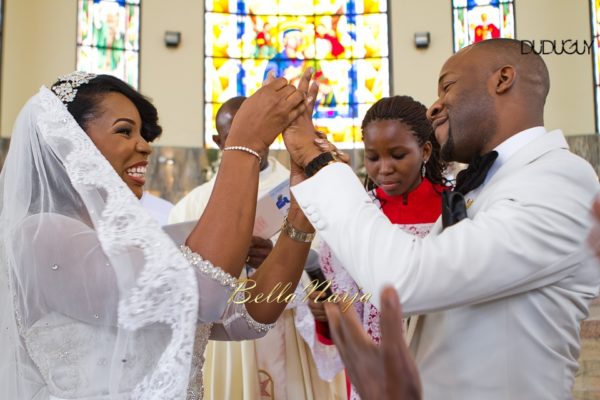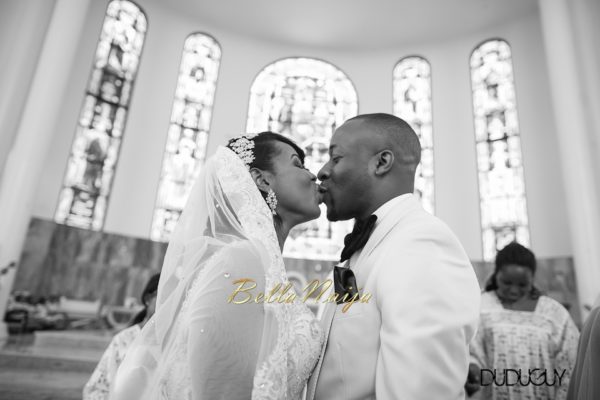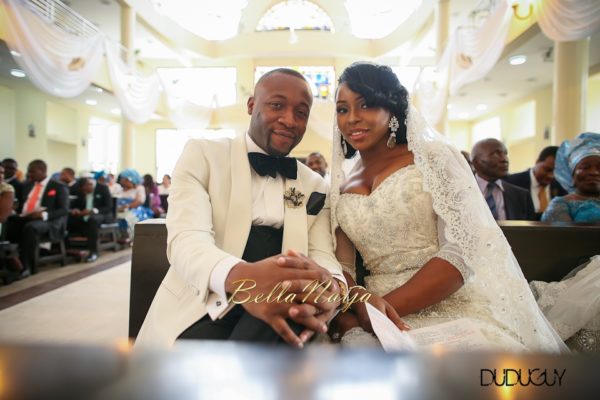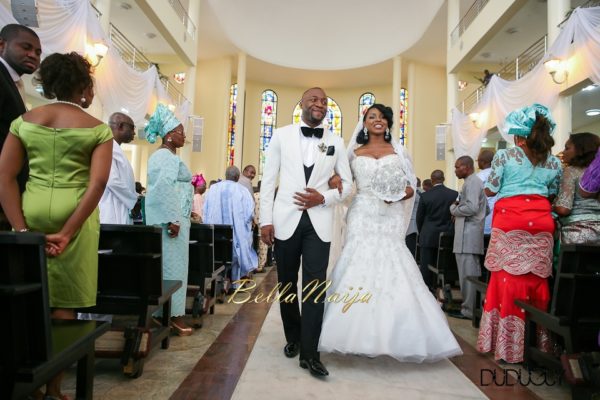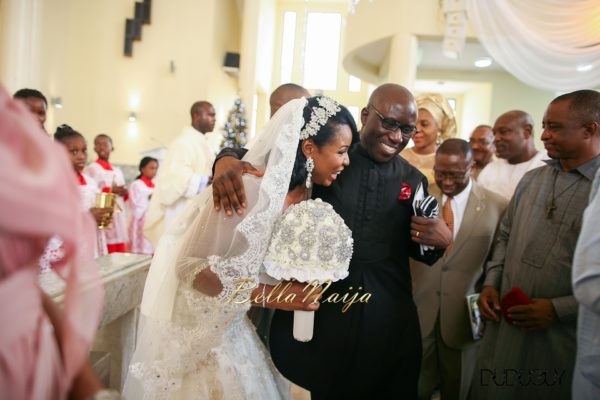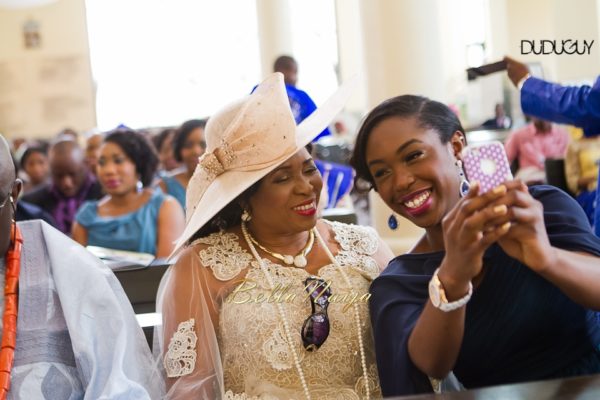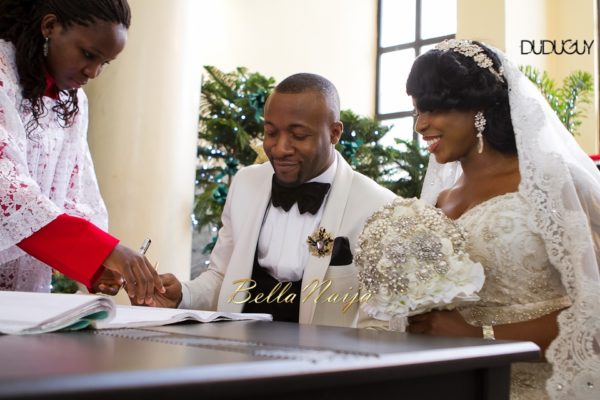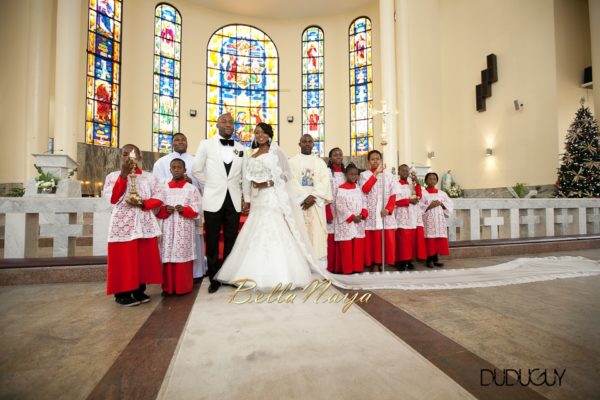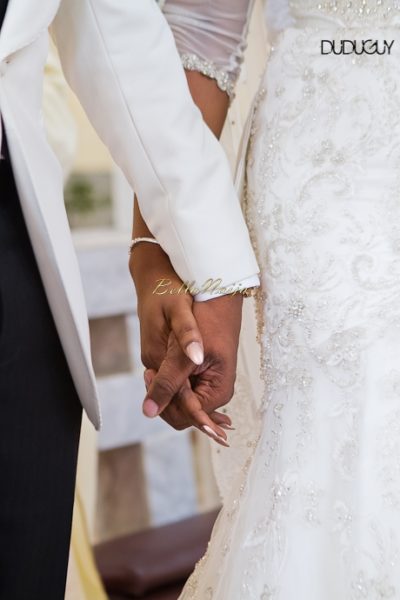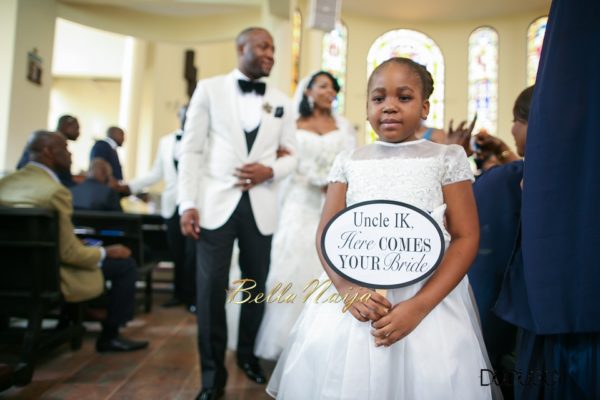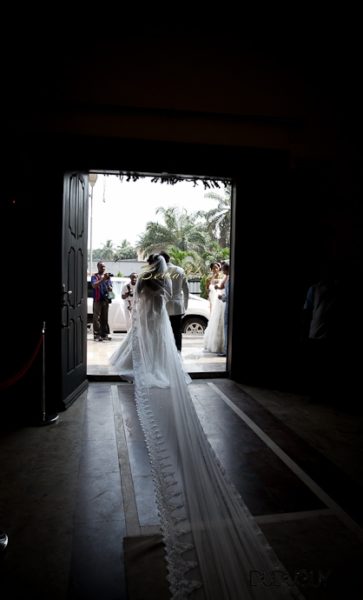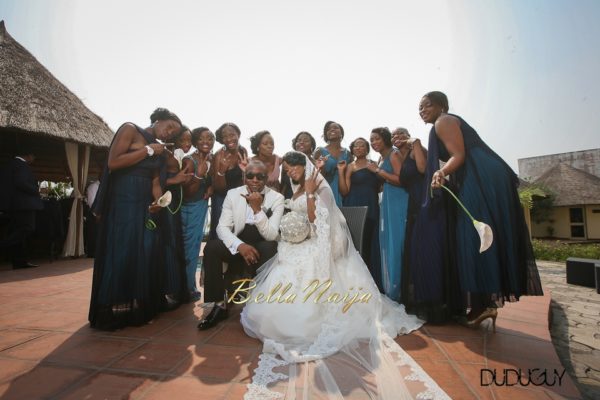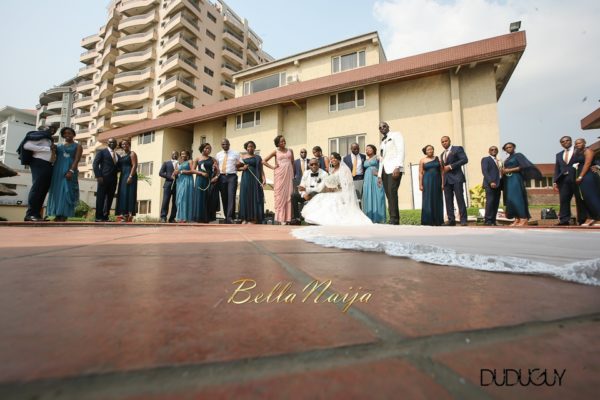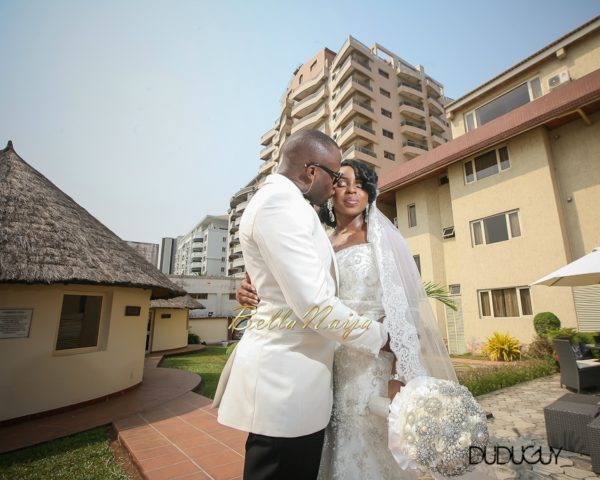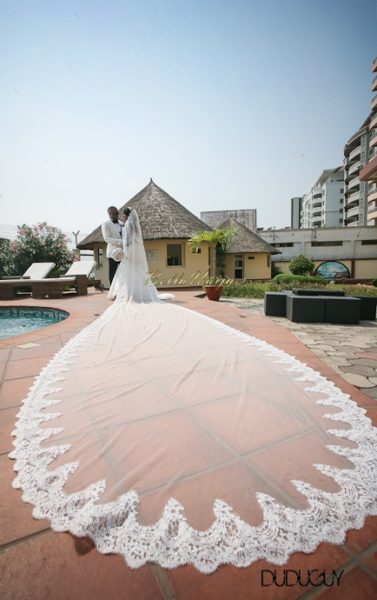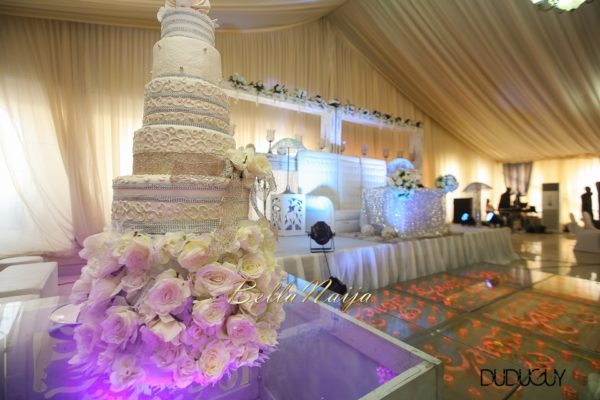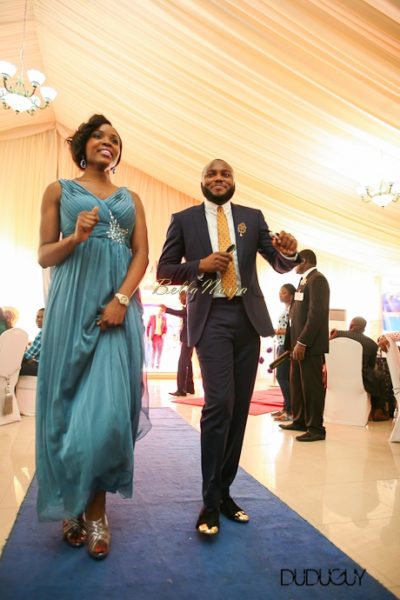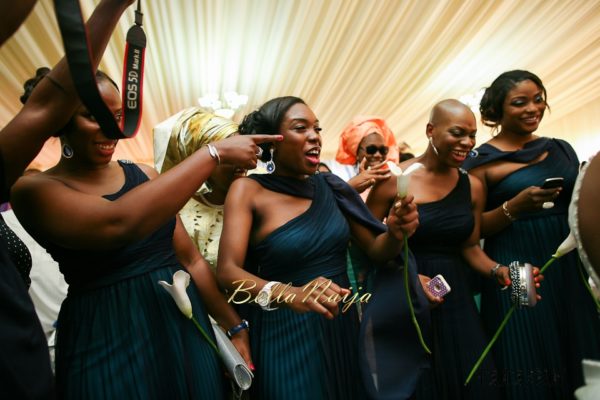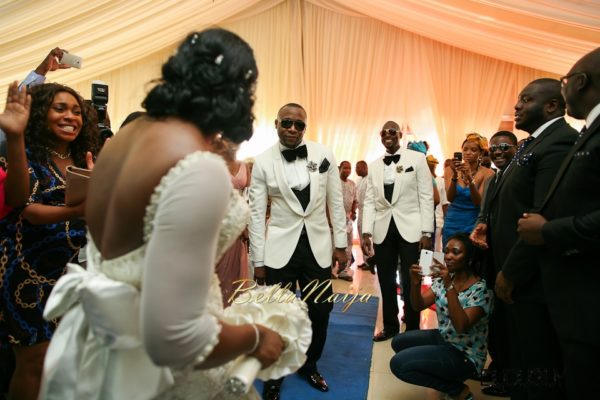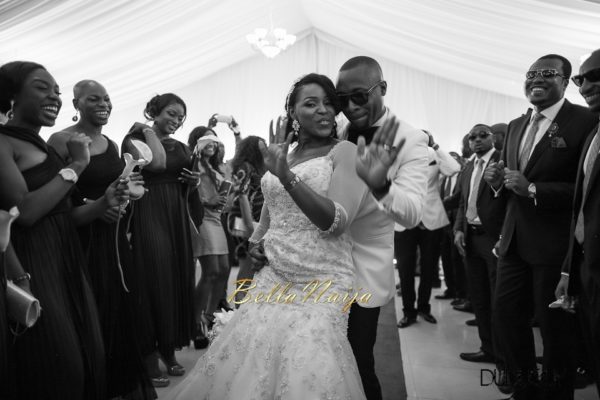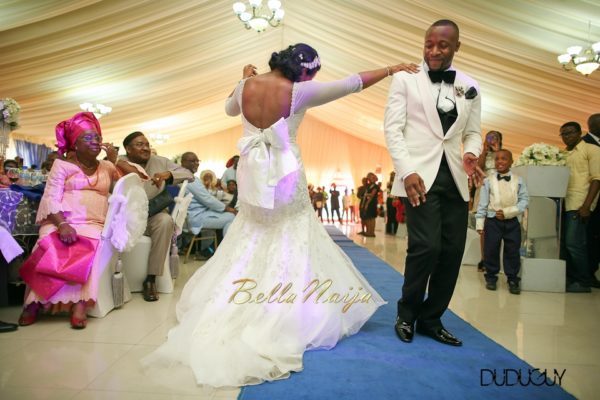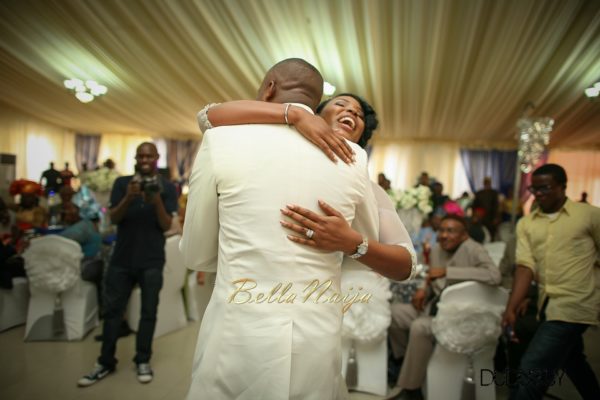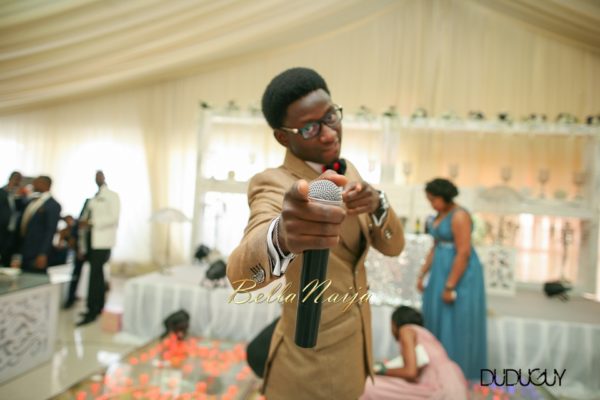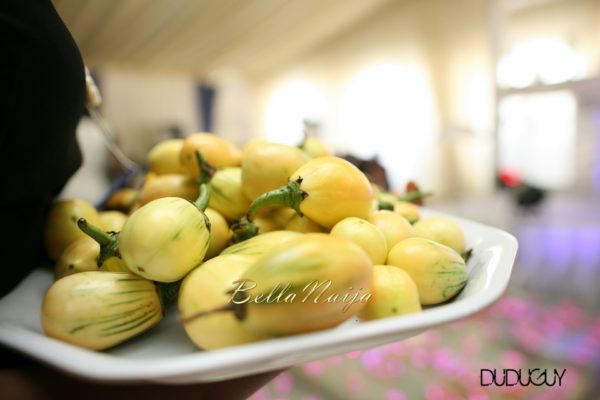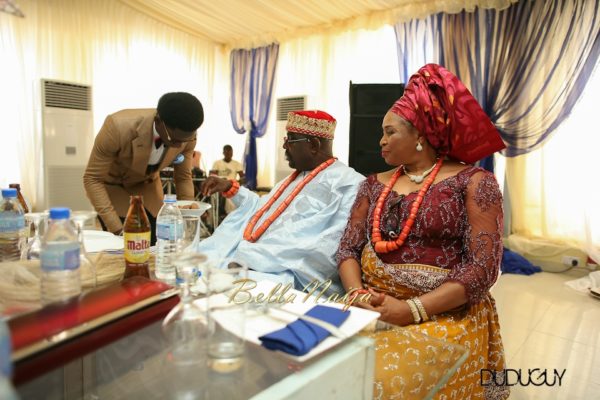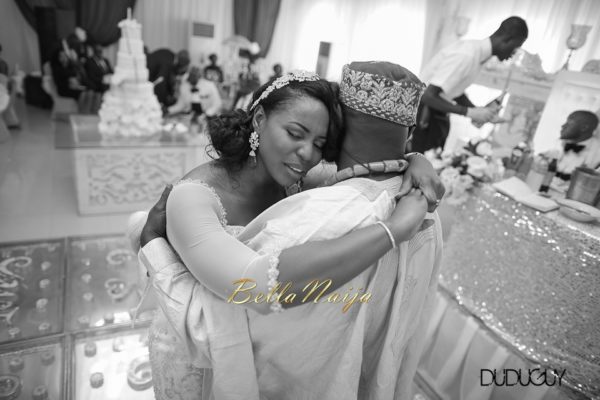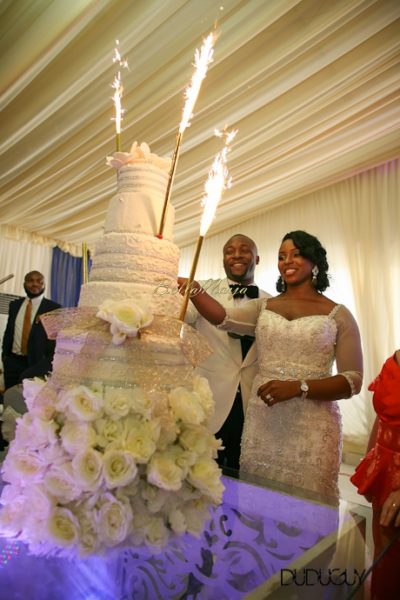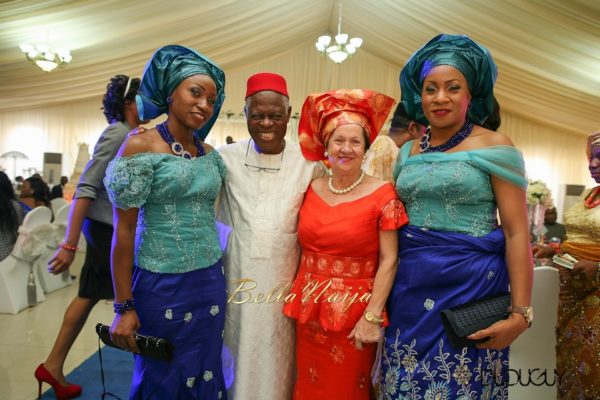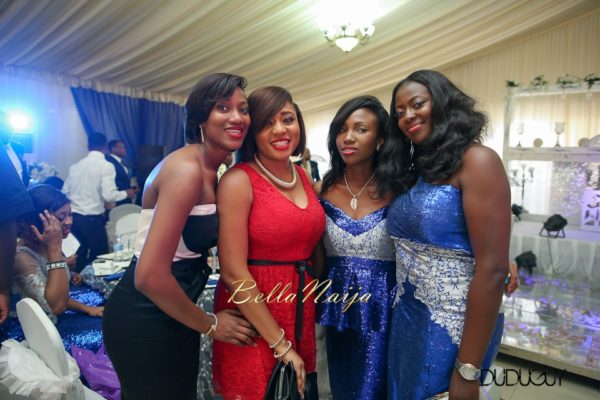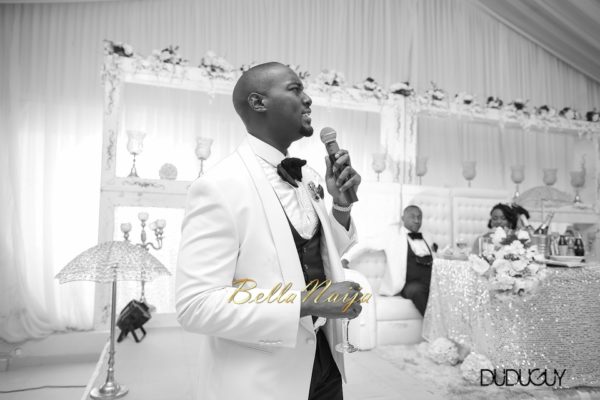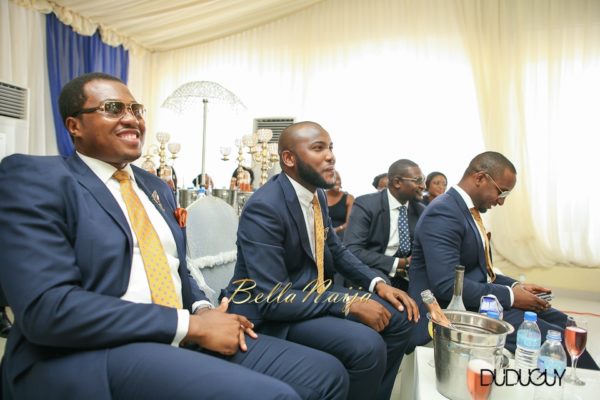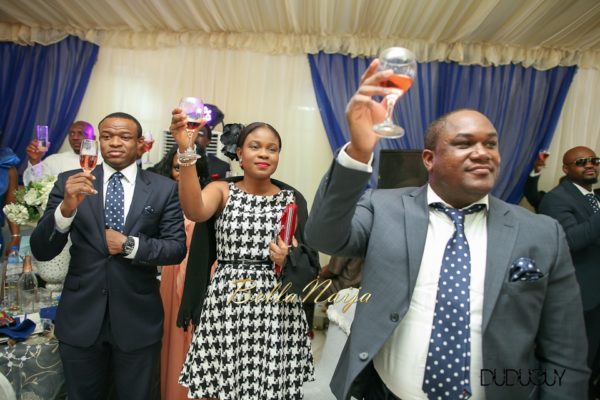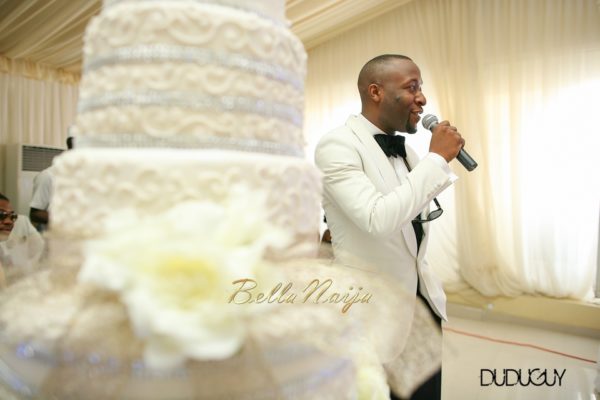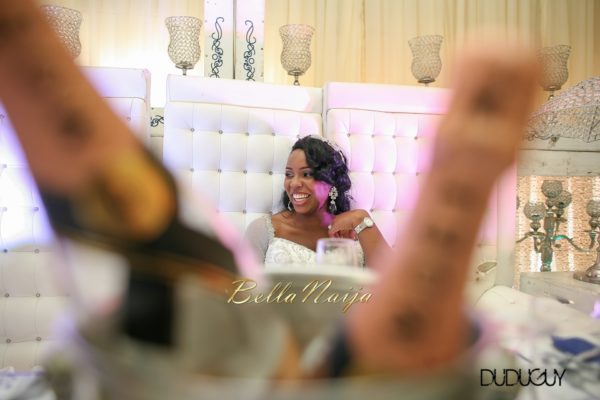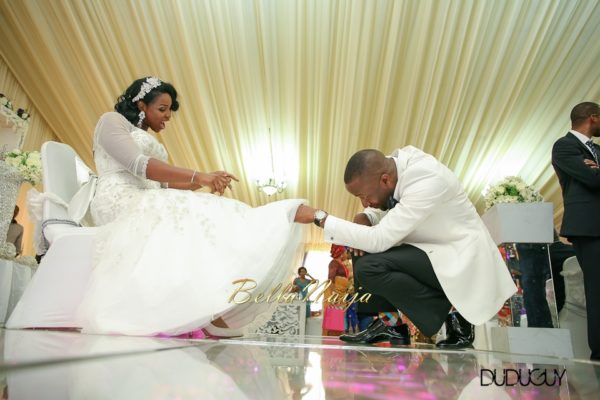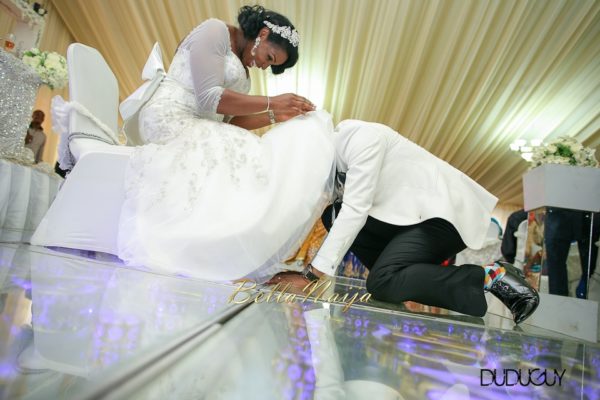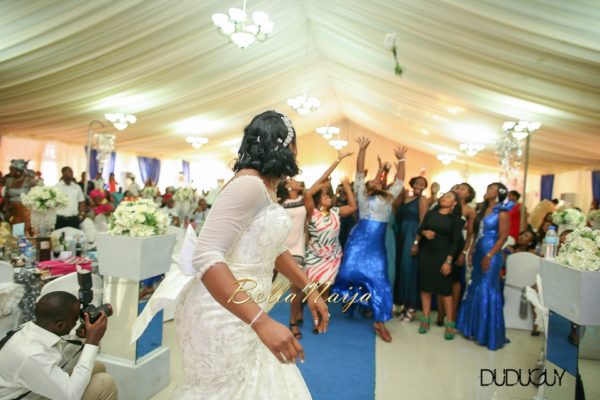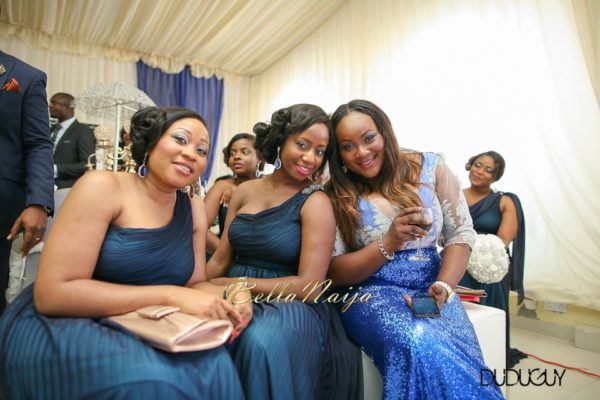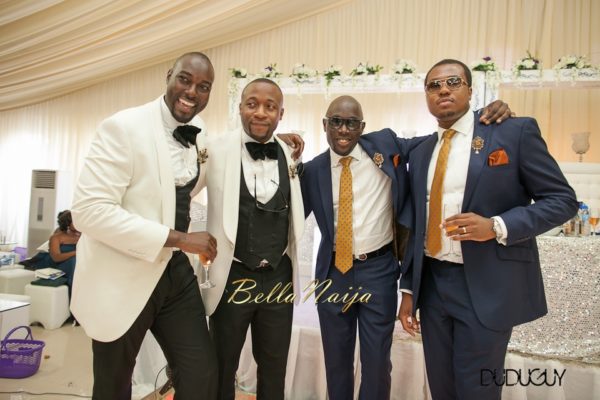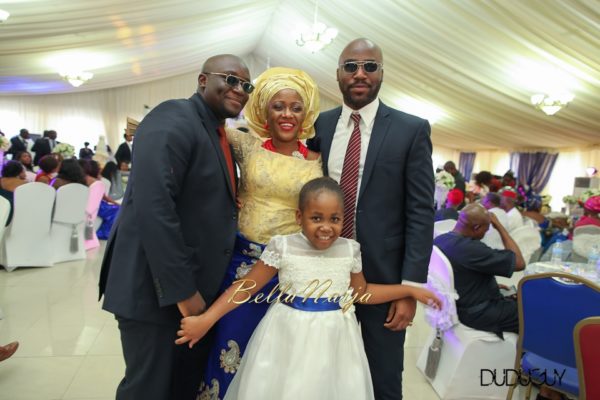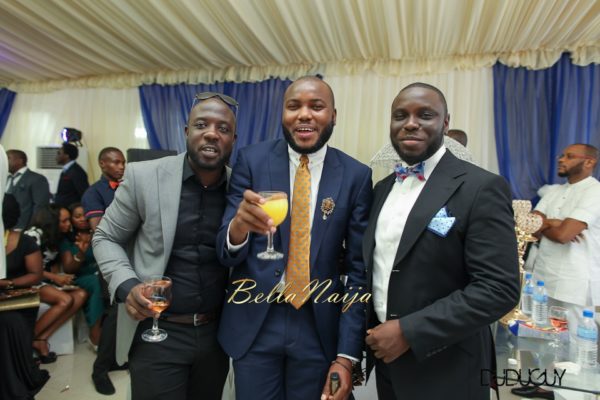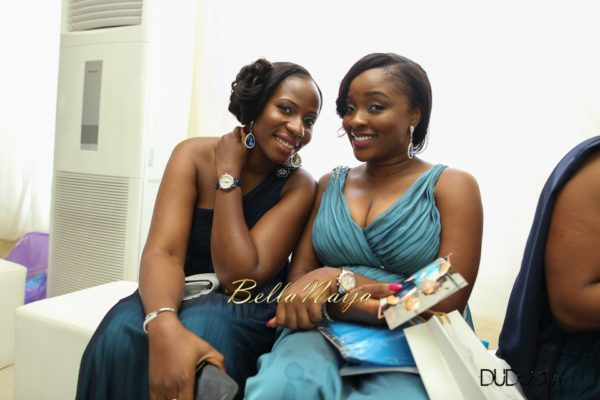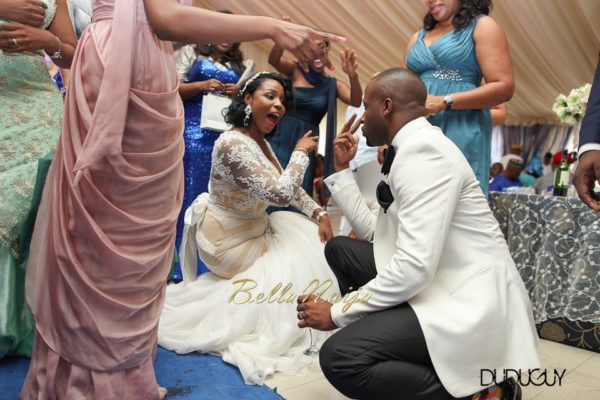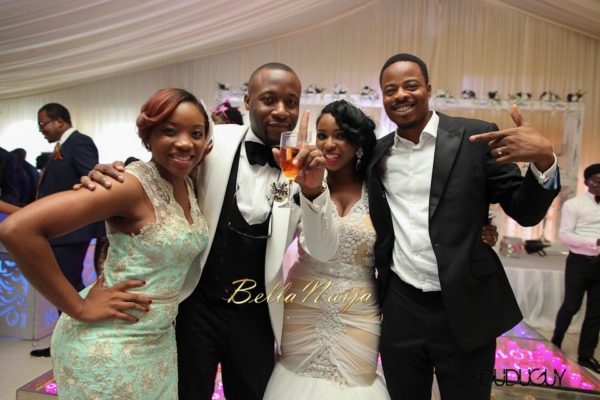 At the reception, I changed to my April by Kunbi mermaid dress and rocked a red lip for the after party.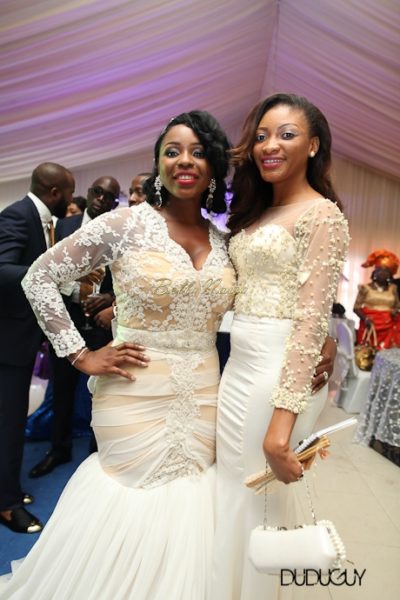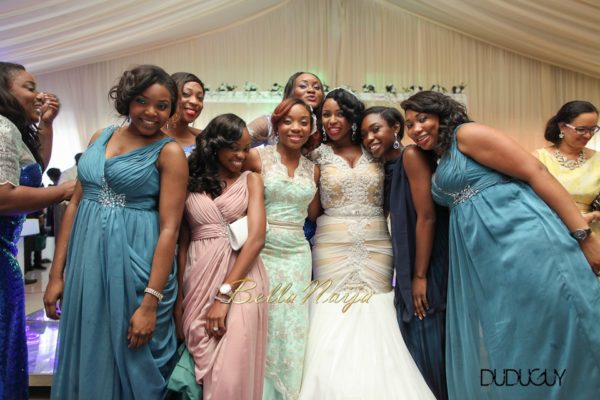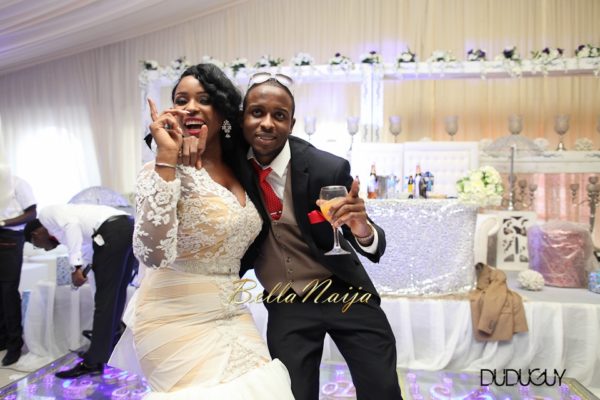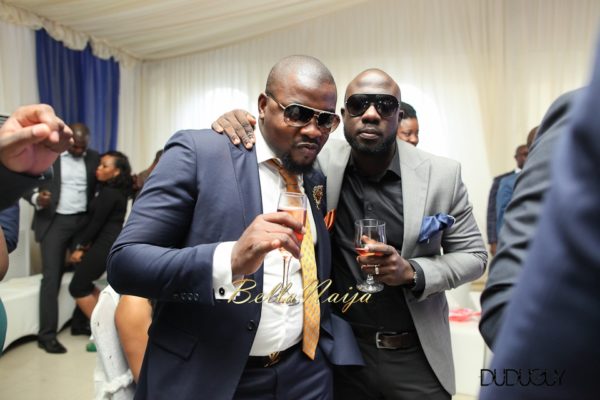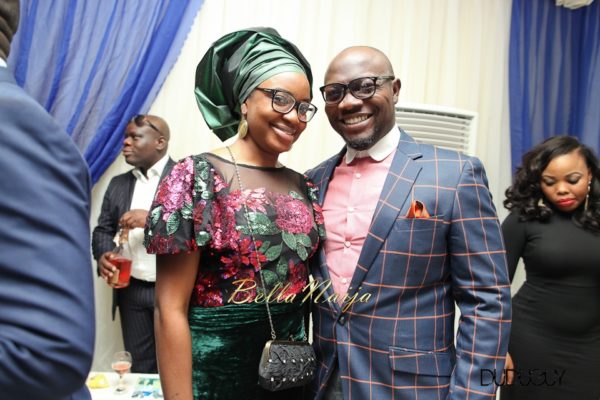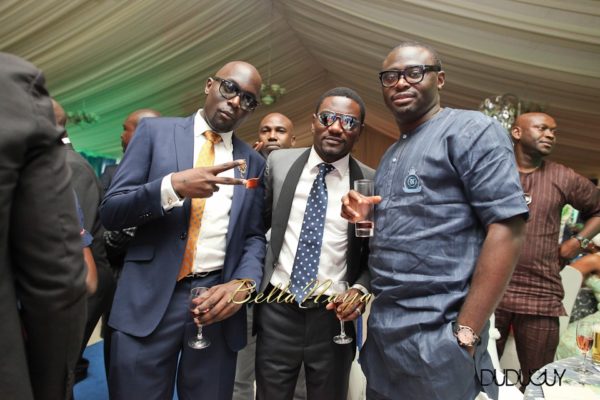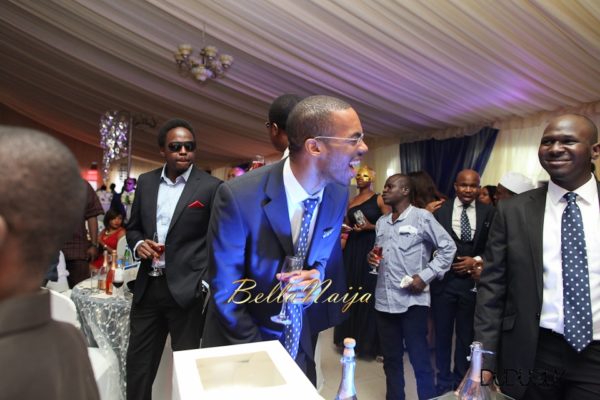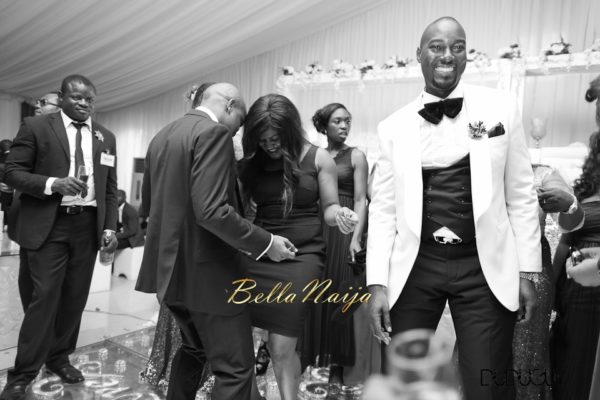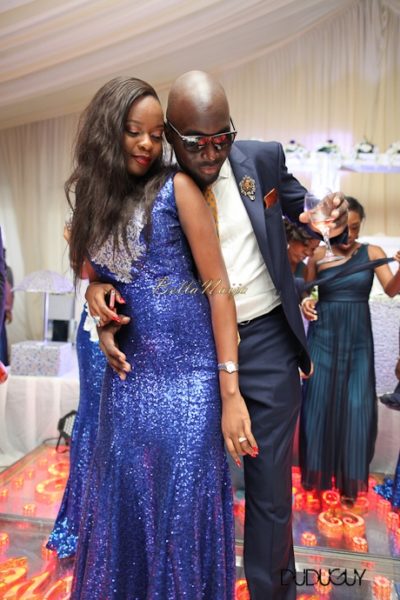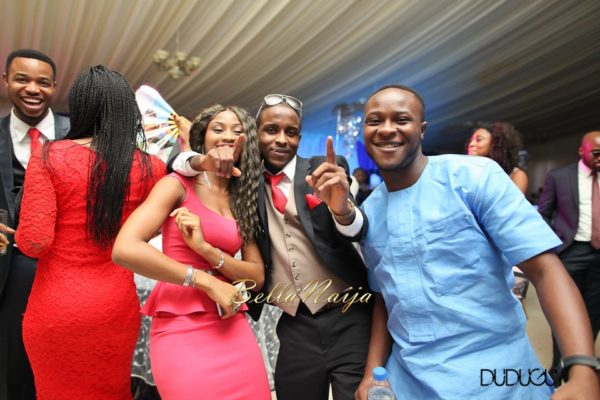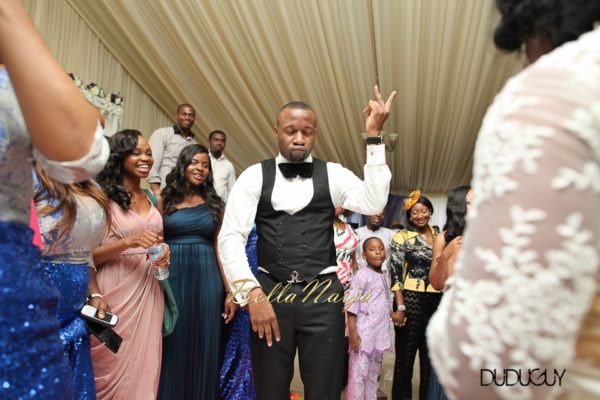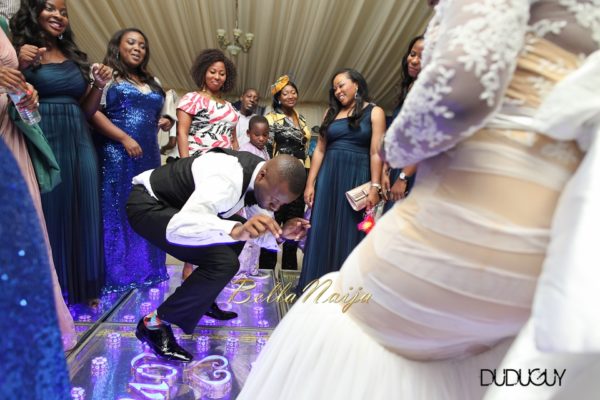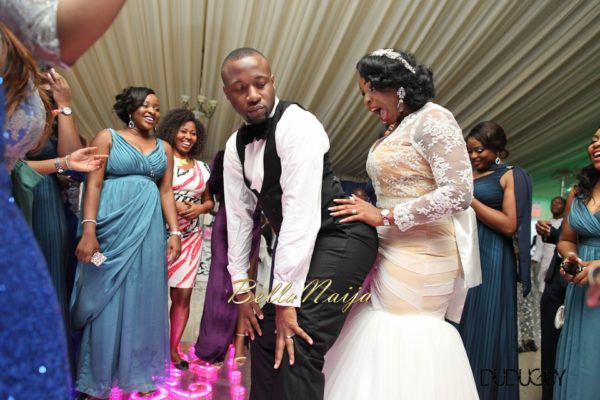 Traditional Wedding
"During my traditional wedding, I wore 3 outfits. The 1st one (ankara two-piece) was for the payment of my bride price. This included meeting the elders of both families who asked if I was aware of their son's intention to ask for my hand in marriage, negotiate my bride price, and finally accept the gift offerings to my family."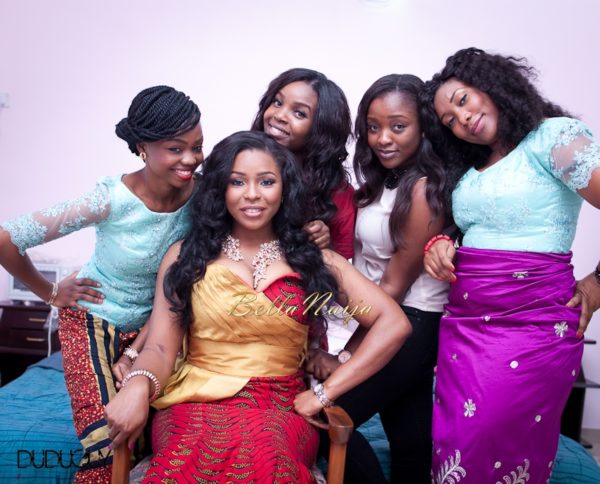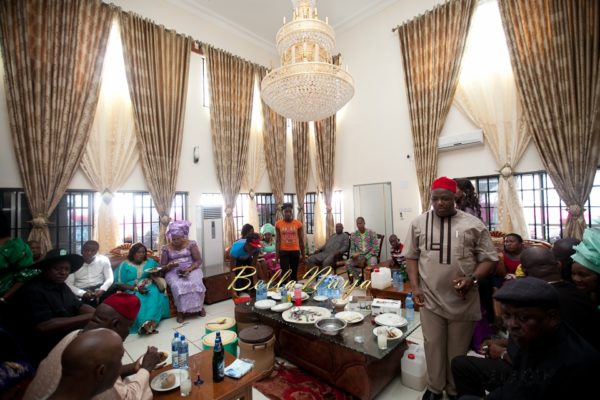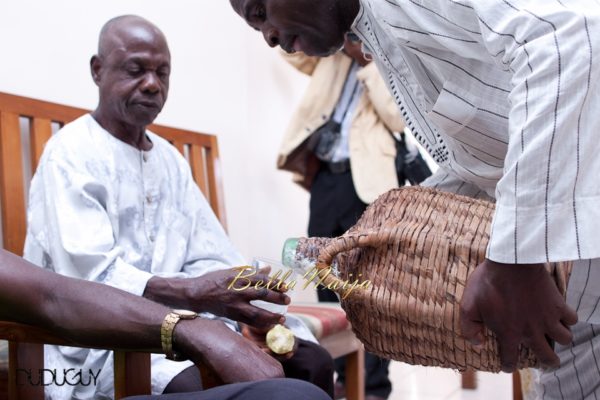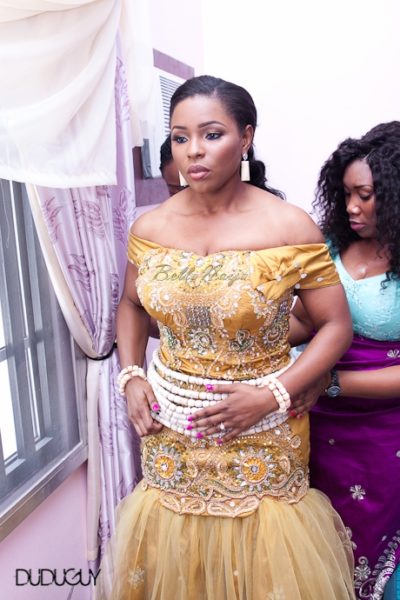 The second outfit (hand beaded mustard gown with white corals and a black horse tail) was to signify royalty. With my traditional royal guard shielding me from sun and distractions, I danced out with my female friends to greet my in-laws which had been waiting in anticipation to see their wife-to-be.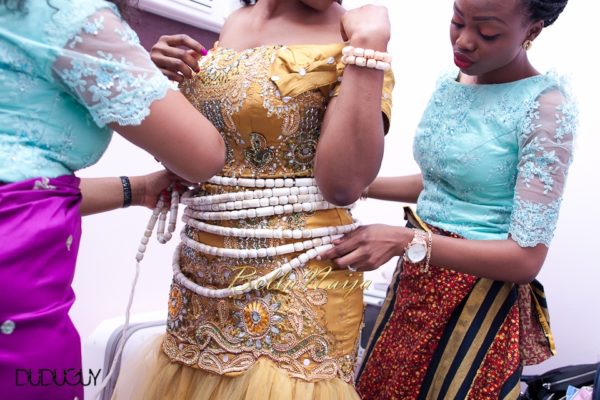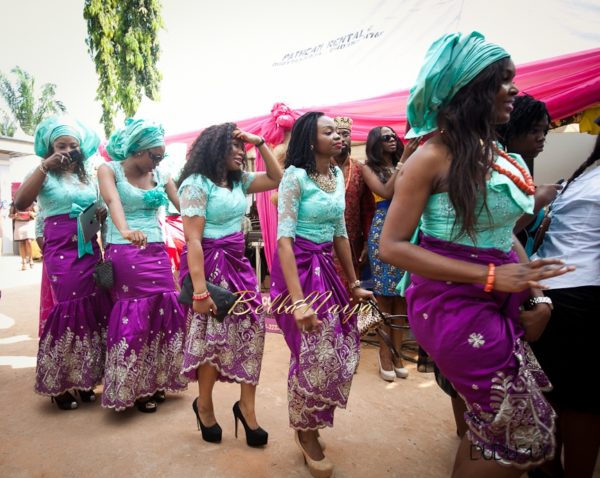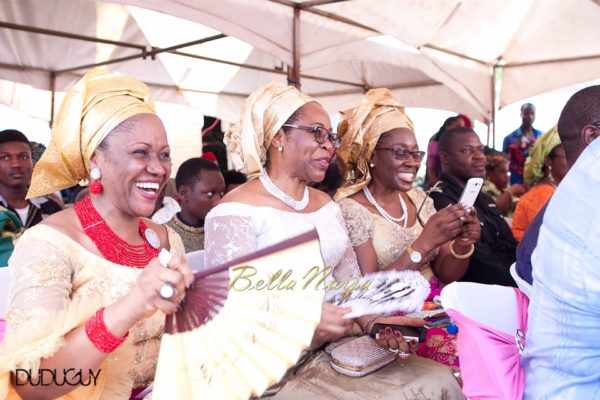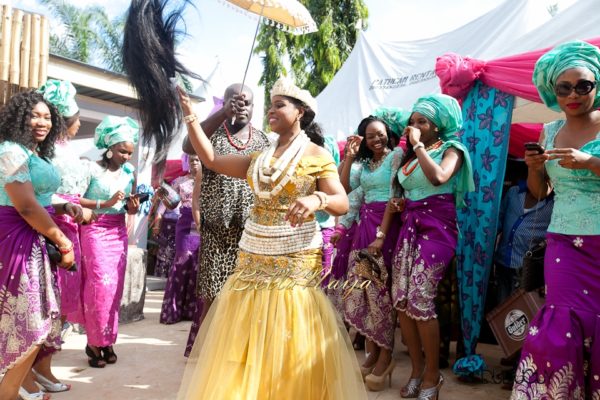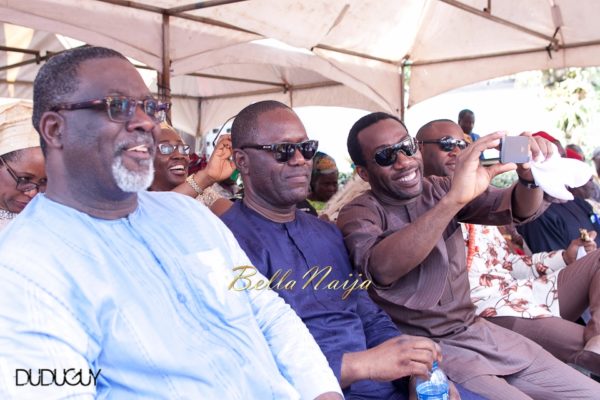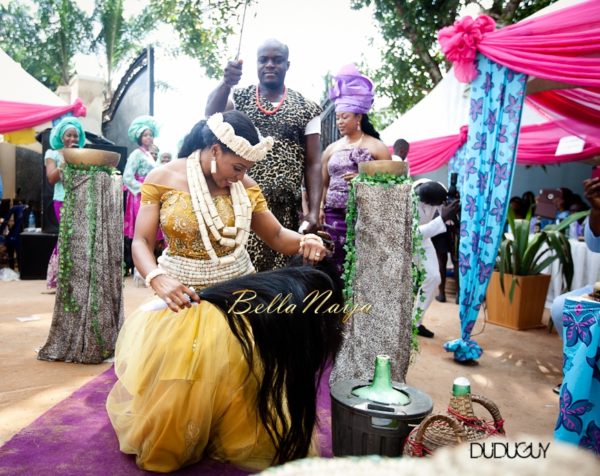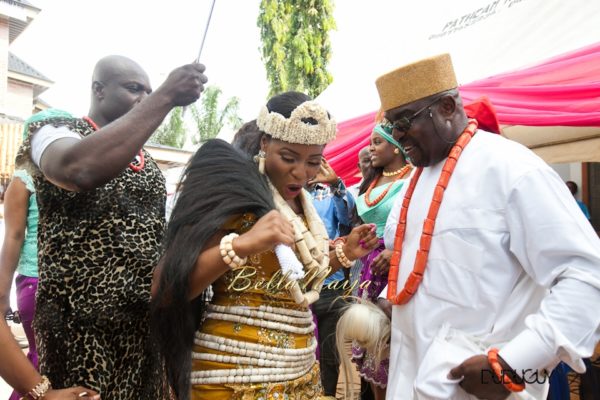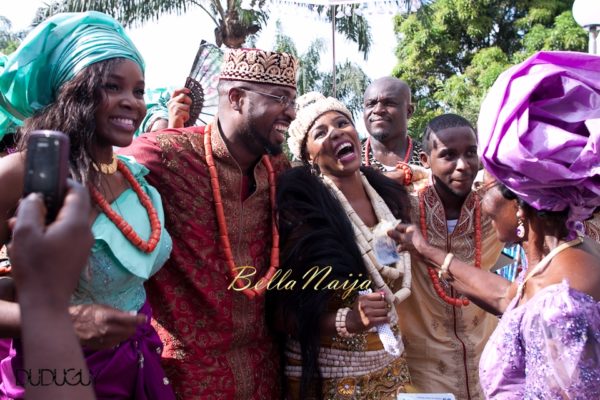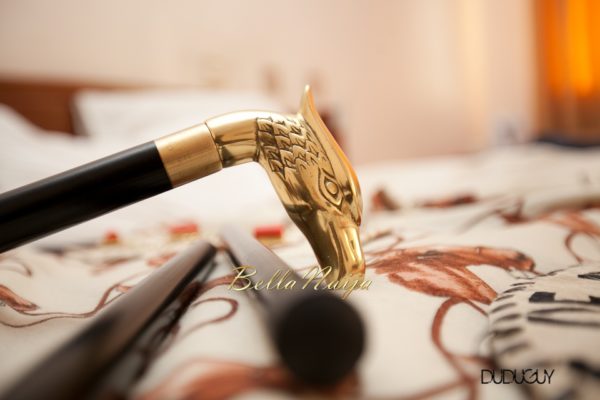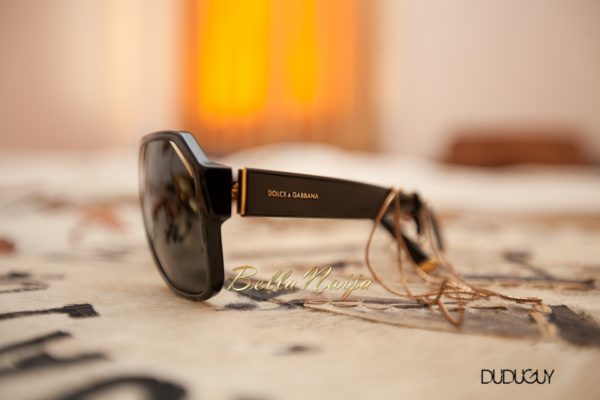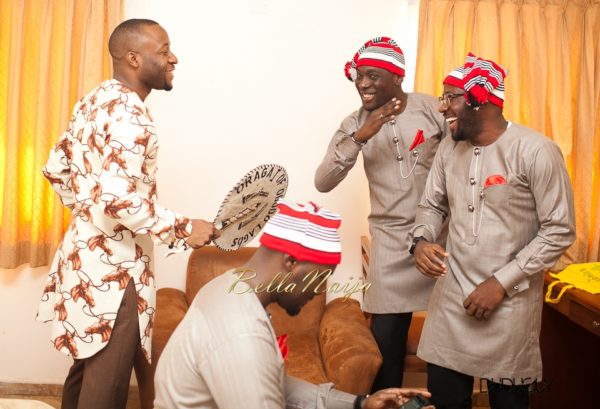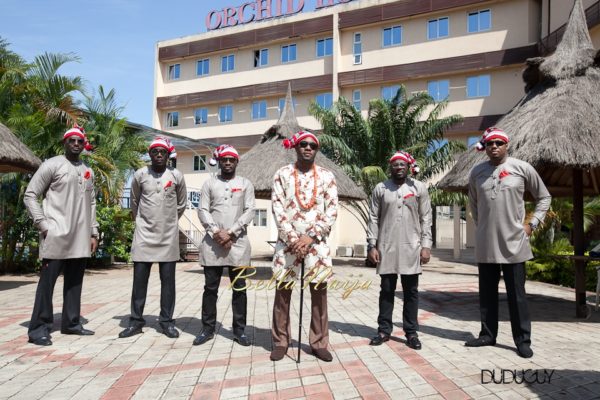 My third outfit (diamante blouse with an Indian wrapper and red coral beads) was to choose my husband. I went to meet my father who handed me a glass of palm wine to search for my husband and offer it to him. Soon after I found him, we came back to my father and knelt for his blessings.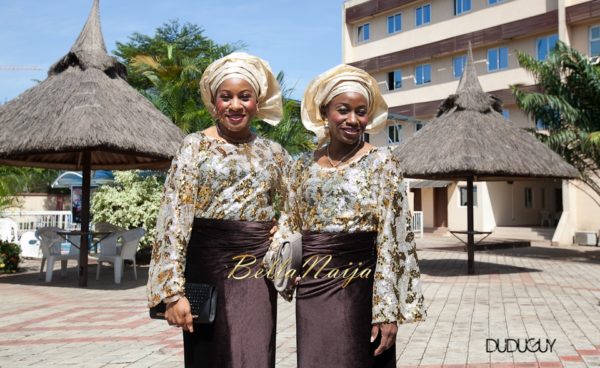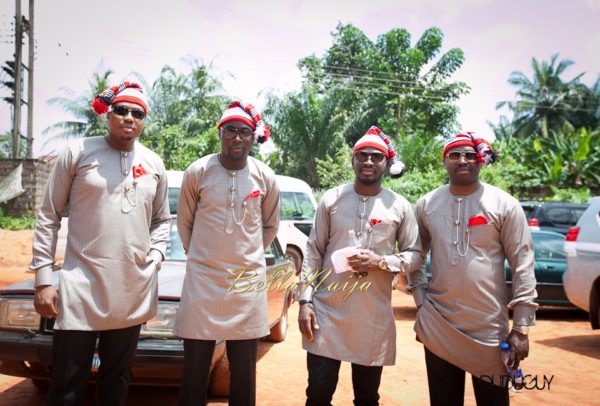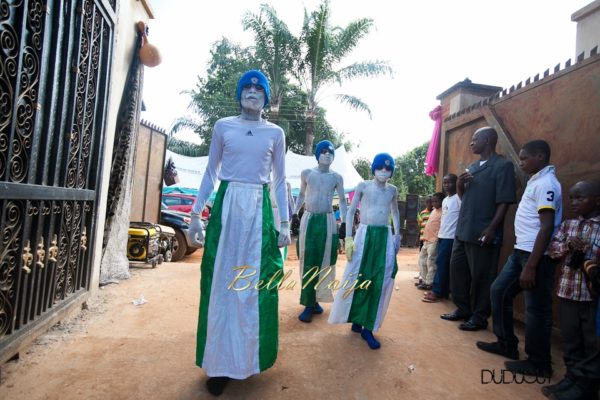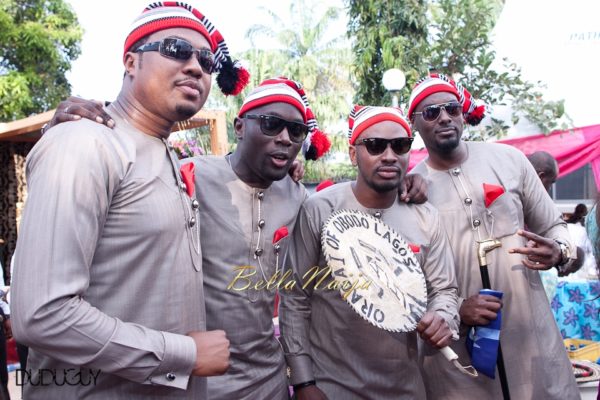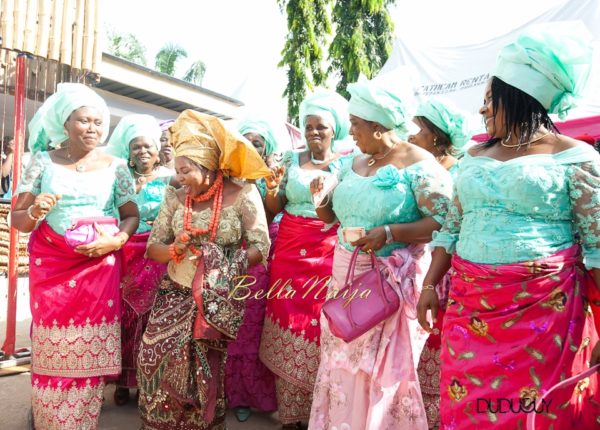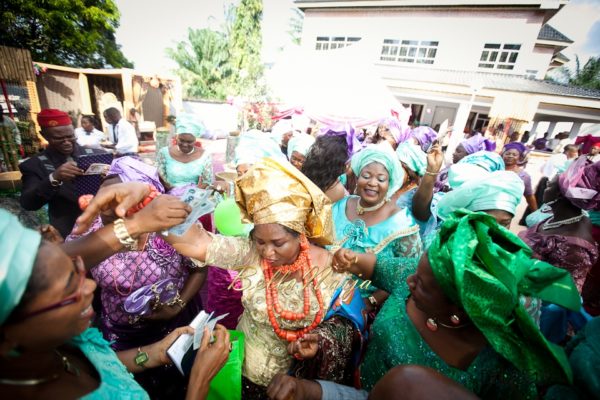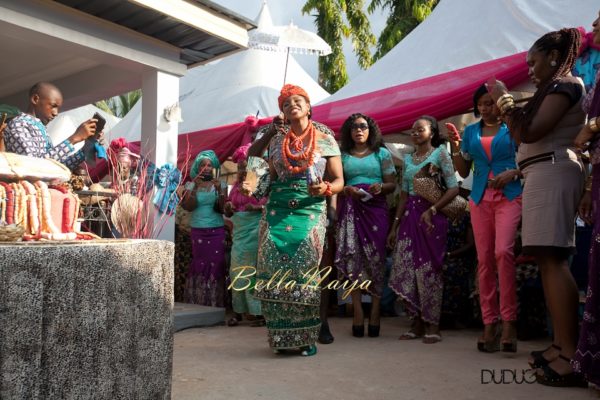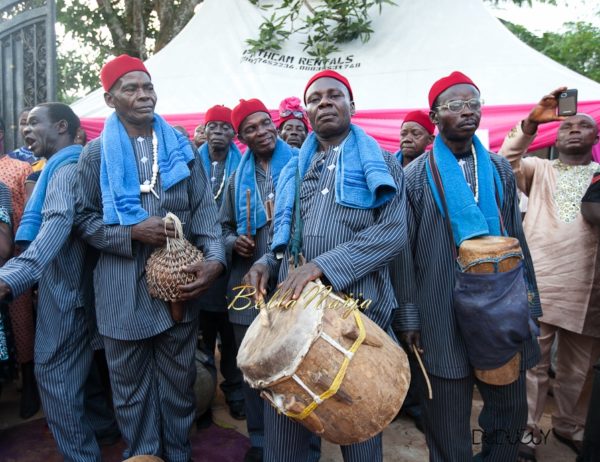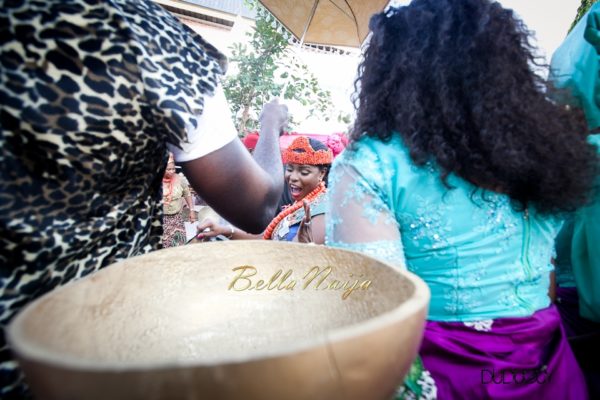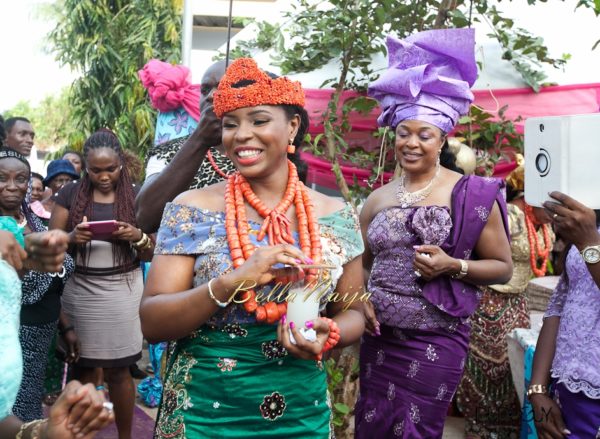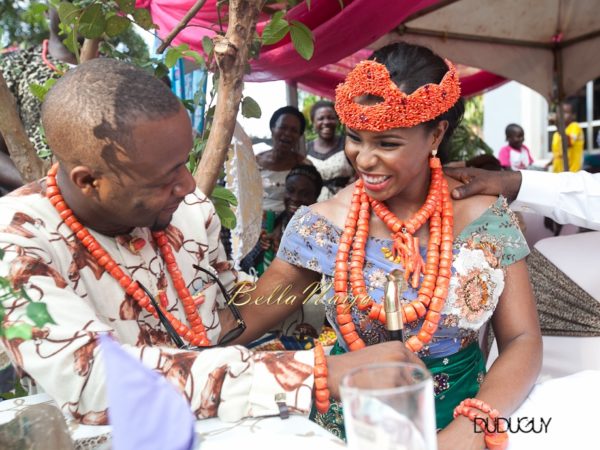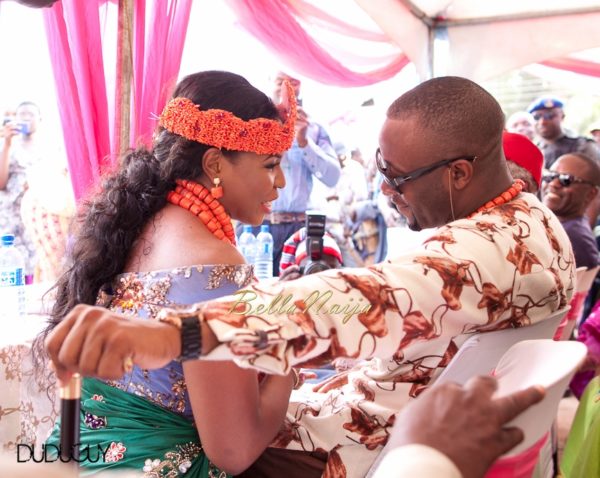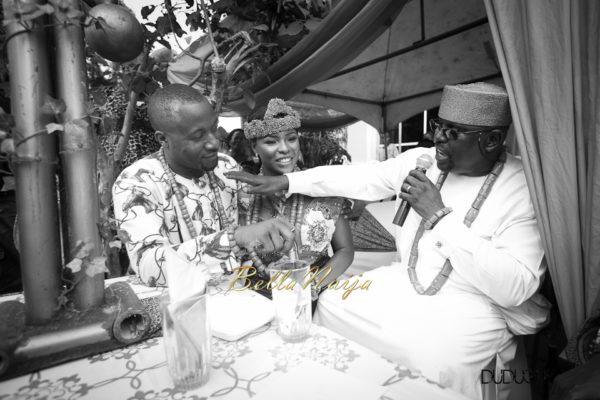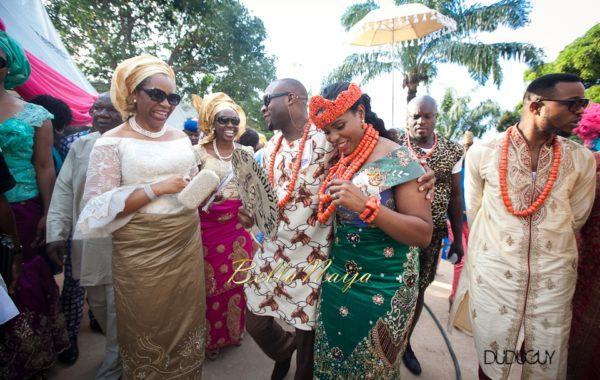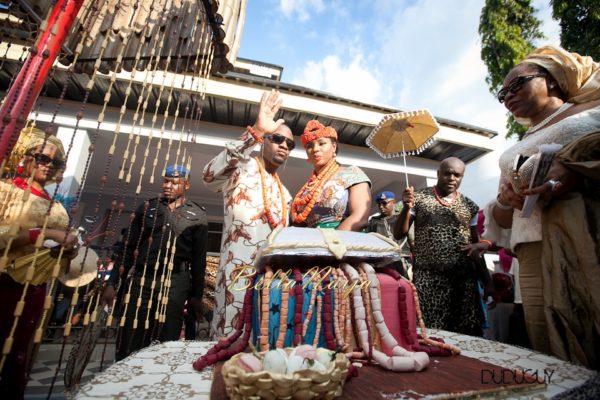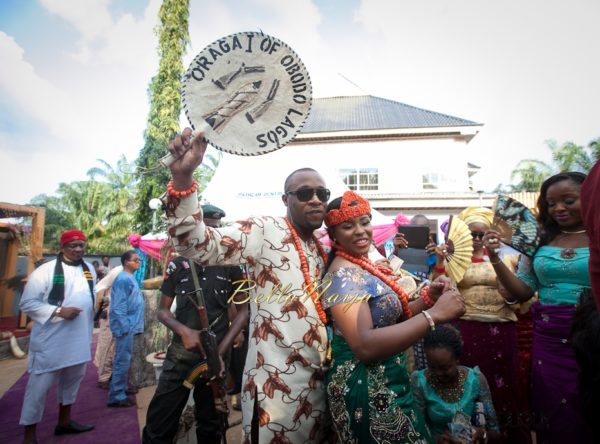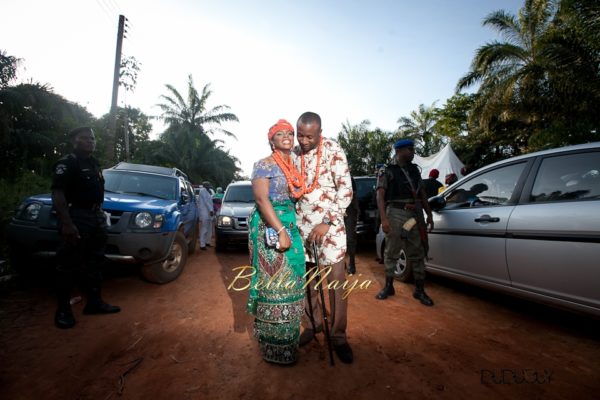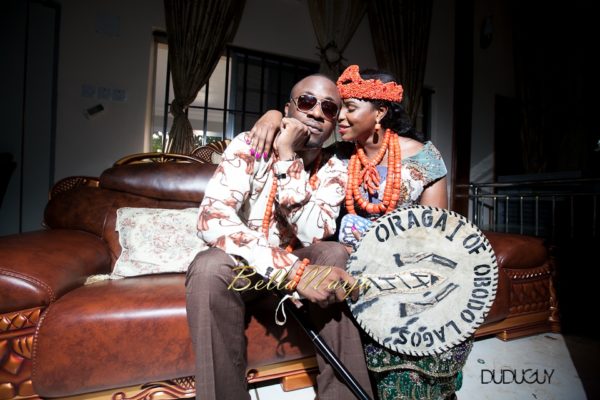 ***
All Wedding Photography: Kehinde, Sam Effiong & Ridwan Adepoju for Duduguy Photography – instagram.com/duduguy1| www.duduguyphotography.com | info (at) duduguyphotography.com
Wedding Details
Traditional: October 19th 2013
White: January 4th 2014
Traditional: Bride's Home, Abacha, Anambra State
White Wedding: Church – Our Lady of Perpetual Help Catholic Church, Victoria Island, Lagos |  Red Carpet Events Centre, Oniru, Victoria Island
Wedding Attire
Bride's Makeup (Traditional & White): Bride
Bridesmaids Makeup (White): Nwando of Nez Faces
Bride and Bridesmaids hair (White): Destiny
Bride's Wedding Dress: Angelina Faccenda
Bride's 2nd Dress: April By Kunbi
Groom's White Wedding Attire: Lifestyle By Ora (Groom's fashion line) – instagram.com/lifestyle_by_ora
Groomsmen: David Wej Royal Blue suits
Groomsmen Accessories: Lifestyle By Ora
Bridesmaids Earrings: April by Kunbi – instagram.com/aprilbykunbi
Vendors
Wedding Planner & Decor: Mosun of IPC Events – 08161732361 – instagram.com/ipcevents
Wedding Cake: CentrePiece Cakes – 08033032665
Brooch Bouquet: Beryl of Bezas Boutique – 08186200486
Food: Culinary Wok Catering – 08033007182
Drinks: Drinks & More – 08028435281
MC: Extreme Comedy – 08058583003
DJ: DJ Ozzy – 08023799538
Security: Preston & Porter – 08036935500
________________________________________________________________________________
We love weddings as much as you do – get in touch for inquiries, inspiration & more!
E-mail: weddings (at) bellanaija.com | E-mail for #AsoEbiBella: asoebibella (at) gmail.com