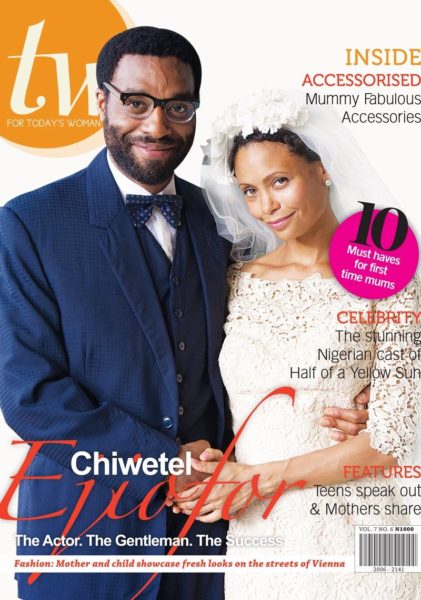 TW Magazine presents its May 2014 issue starring Half of a Yellow Sun lead actors Chiwetel Ejiofor and Thandie Newton.
Fresh off a super busy awards season which saw him pick up the BAFTA award for "Best Actor" and a Oscar nomination, he visited Nigeria to help promote the production.
Having lost his father at the young age of 11, Chiwetel opens up for the first time about how his mother (Obiajulu Ejiofor) raised him and his siblings alone.
He speaks of how the movie Half Of A Yellow Sun resonates with him, as his then 13-year-old mother was directly affected by the Biafra war in which she lost a brother. Chiwetel also speaks candidly about growing up in a very Nigerian household and his hopes for the Nigerian film industry, which he plans to be a part of.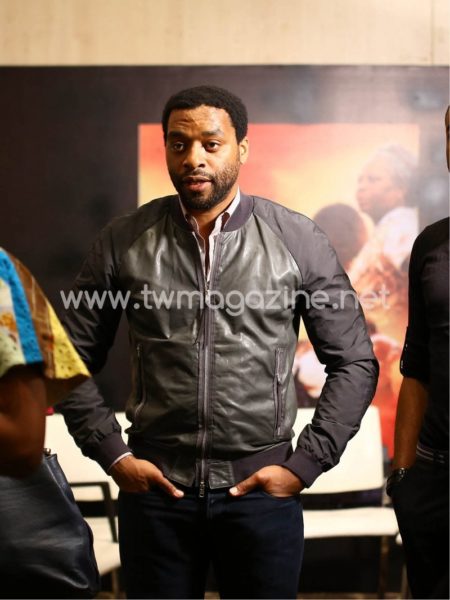 The movie's director Biyi Bandele and executive producer Yewande Sadiku give an insight into their 6-year labour of love, which birthed the epic tale of love and war, set during the Nigerian Civil war of the 1960s.
The celebrity page this month features four key actors from the HOAYS movie Gloria Young, Tina Mba, Naya Amobi and Reginald Ofodile as they give us a glimpse into what working behind the scenes of the big budget movie was like.
TW also catch up with singer-songwriter Aramide, Nigeria Info presenter Inya Odeh and Jibeh Olegeh (CEO R-Wells Media).
To celebrate mothers day, 3 mothers share their experiences and challenges raising their children, from waiting for the pitter patter of tiny feet, to struggling to manage in their "terrible two's" and grappling with children in the chrysalis of adulthood.
The fashion pages kick off with an editorial that pays homage to mothers, it features artist Barbara Alli and her son Kalvin as they take on the streets of Vienna in fun, creative and edgy Ankara inspired pieces.
The "Practical Girls Guide" takes a look at a refreshing swimwear collection from Andrea Inyamah and innovative flats made with African fabric, while our "Accessorized" page gives tips on how to stay trendy as a mother of young children.
Mum's the word in this edition of Today's Woman Magazine but as usual it is packed with our regular features on relationships, health, finance & beauty, plus articles to help you live your best, most authentic life, this edition is definitely one not to be missed!
Issue out now & available at newsstands nationwide. TW Magazine is available as a free app on your iPad, iPhone & iPod simply go to: https://itunes.apple.com/us/app/twmagazineapp/id662035026?mt=8. You can also get TW free for Android device at the Google Play Store: https://play.google.com/store/apps/details?id=com.twmagazine.mag&hl=en
For more go to our official website: www.twmagazine.net. You can also find us on Facebook& on Twitter.
Cover Credits
Cover Story: Chinedu Iroche
Cover Image: Yellow Sun Limited