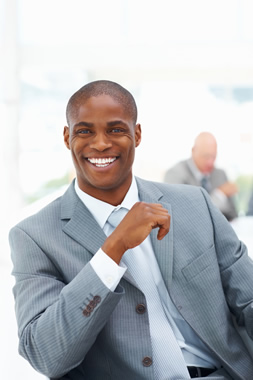 I attended a wedding some months ago where a local musician was invited to perform. He'd come with other members of his band – people who, although, weren't known by many people, made good but cheap music.
When it was time to take centre stage, the virtuoso gently began a note that did little to gain the attention of the reluctant audience. Slowly, the music was beginning to gain momentum and people started to get off their seats. By the time the music went full blast, it had drowned the presence of every other activity, having gotten everyone absorbed in its maze and turning the audience into a sweaty gyrating bunch swaying joyfully to the rhythm of the its high life tune.
After all the noise of the celebration had died down, a hard reality struck me. Why can't this guy be as rich and famous as Davido? That musician was good with his expertise. He was so good that he'd outperform many of the contemporary secular musicians we presently have. But then, why doesn't anyone know him? Why does he earn nothing compared to these other guys?
It dawned on me that my musician friend had put in more work than the average musician would have done— he'd come with a live band and sung with his real voice in an awesome performance.
I have come to understand that there comes a time in the life of a man when he'd have to choose between destiny and mere fate. There comes a time in the life of a man when he has to choose consciously or unconsciously between going with the flow of life, and waddling through it as a nonentity or ride on its very crest to success and wealth.
That musician could keep singing in small parties and events all his life, hoping that his chance of being successful would one day come. Or he could sweat it out, write his songs, pay for studio sessions, make an album, find a good producer and marketer, and then keep going around town visiting radio stations to promote his songs. But then where would he be in twenty years' time if he chose to do nothing?
A childhood friend of mine was meant to wade through life a pauper, or even end up a small-time robber who'd probably never have the luxury of seeing age fifty. He was born in a family of about seven, all of who spent much of their time together living in a crowed shabby one room apartment in a poverty-ridden neighborhood in downtown Onitsha. Poverty didn't just attach itself to them, they were the kind of people that come to mind each time the word poverty is mentioned. They'd have to hawk drinks and all kind of stuff so they can feed.
Before they could really begin growing up, their father died. Before they could get over their loss, their mother passed on too. He hadn't been much of the school type before now, so he took to the streets.
One day, he sat down and made his choice. He'd had enough of poverty and it was time he left it behind. He moved to the FCT and started out anew, doing all kinds of unimaginable menial jobs, but kept his hands clean.
Today that young man whose poverty was epic is way richer than I am.
Sometimes I wonder what would have happened to him if all he did was throw up his hands and say 'Well my dad was poor and so am I', and continued his life with no determination to break free and be a better man for himself.
I often wonder too if Davido would have been this rich and famous if with all his music talent he simply played in small parties only, and hadn't taken to the studio to make something out of his voice.
If a man must excel, one thing is certain, there must be a time in the life of that man when he has to choose consciously or unconsciously between destiny and mere fate— between expertise and mediocrity and until that day comes, he may as well take his rest since the best of his best would not be any far away for unalloyed mediocrity.
Photo Credit: firstbankofga.com
_________________________________________________________________________________________
Ifeanyi J. Igbokwe is a peak performance expert, motivational speaker, consultant and an action coach with special interest with personal and corporate growth and effectiveness. He can be reached at ifeanyi.igbokwe@gmail.com