It's that time of the week again! Your know, our favourite day Tripican.com brings you all the amazing movies that you can watch in the cinemas closest to you.
With 4 new thrilling and exciting movies lined up for your viewing pleasure, you can hang out with family and friends at the cinemas this weekend. The fab new movies hitting cinemas screens are – the much-awaited Action/Sci-fi movie Godzilla, Action/Adventure The Legend of Hercules, Crime/Thriller Reasonable Doubt and Nigerian Action/Drama Devil in the Detail. Excited yet?
So for Genesis Deluxe, Ozone and Silverbird Cinemas, visit www.tripican.com for your discounted movie tickets and show times. Enjoy.
Feature Movie: Devil in the Detail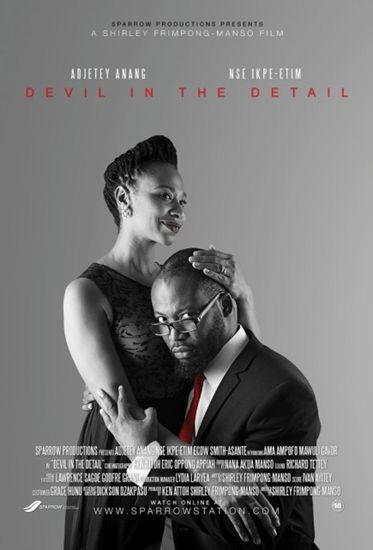 Genre: Action|Drama
Starring: Nse Ikpe-Etim, Adjetey Anang, Ecow Smith-Asante
Synopsis: The movie is centered on a suspicious affair which ruins an almost perfect marriage as husband and wife take a wild goose chase into the world of sex, lies and betrayal, risking everything in one of the craziest love triangles ever.
Genre: Action, Adventure, Sci-Fi
Starring: Elizabeth Olsen, Aaron Taylor-Johnson, Bryan Cranston, Andy Serkis
Synopsis: The world's most famous monster is pitted against malevolent creatures who, bolstered by humanity's scientific arrogance, threaten our very existence.
Reasonable Doubt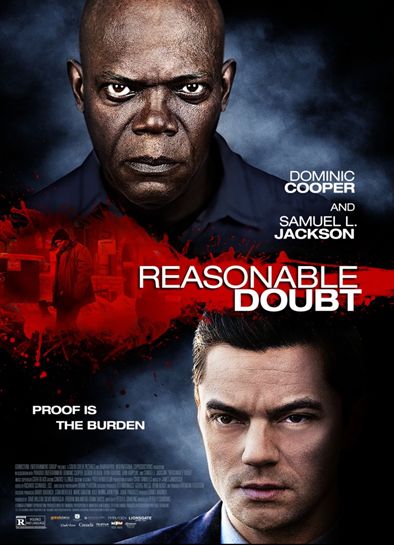 Genre: Crime|Thriller
Starring: Dominic Cooper, Samuel L. Jackson, Gloria Reuben, Ryan Robbins
Synopsis: A District Attorney has his life turned upside down when he's involved in a hit and run and another man is arrested for his crime and charged with murder.
Genre: Action|Adventure
Starring: Kellan Lutz, Gaia Weiss, Scott Adkins, Roxanne McKee
Synopsis: The origin story of the the mythical Greek hero. Betrayed by his stepfather, the King, and exiled and sold into slavery because of a forbidden love, Hercules must use his formidable powers to fight his way back to his rightful kingdom.
Endless Love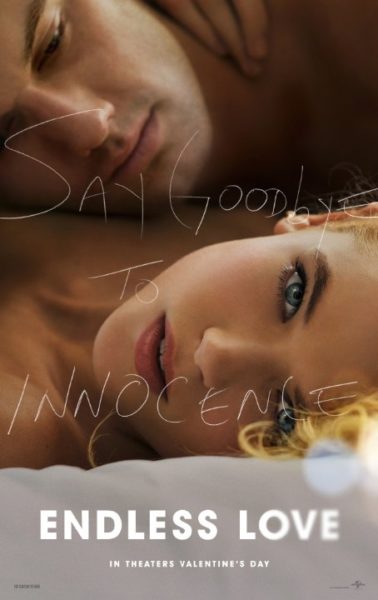 Genre: Drama, Romance
Synopsis: The story of a privileged girl and a charismatic boy whose instant desire sparks a love affair made only more reckless by parents trying to keep them apart.
Starring: Alex Pettyfer, Gabriella Wilde, Bruce Greenwood, Joely Richardson
Mama Africa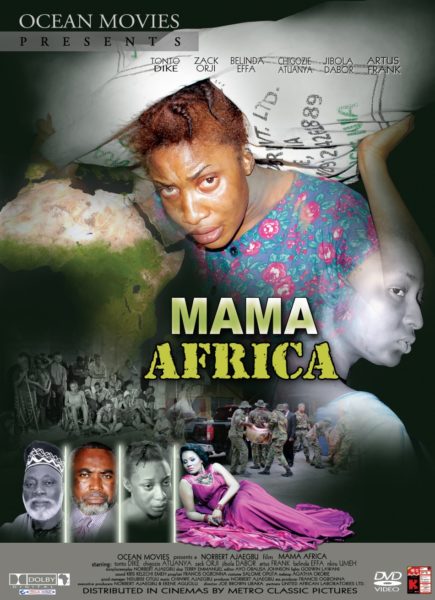 Genre: Action, Drama
Synopsis: Over 500 Children die of fake vaccine epidemic, the poor and needy locked up in a military detention camp without any hope of food or freedom, the rich and wealthy embezzling and celebrating until one man, Nathan steps into the picture giving up his life, family and freedom all in a bid to save his mother land.
Starring: Zack Orji, Tonto Dike, Belinda Effah, Jibola Dabo, Linus Nnochiri, Chigozie Atuanya, Frank Artus
The Amazing Spider Man 2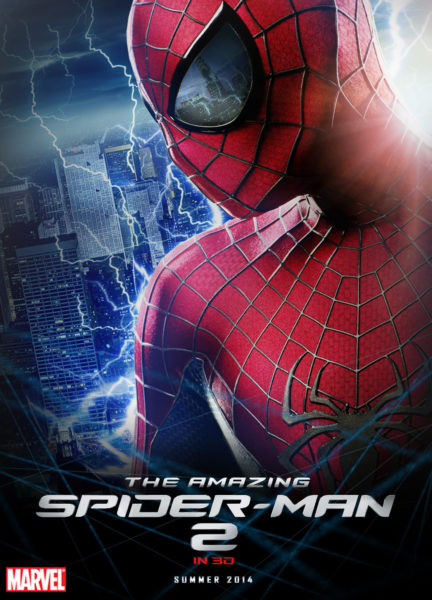 Genre:  Action, Adventure, Fantasy
Synopsis: Peter Parker runs the gauntlet as the mysterious company Oscorp sends up a slew of super villains against him, impacting on his life.
Starring: Andrew Garfield, Emma Stone, Jamie Foxx, Dane DeHaan
Finding Love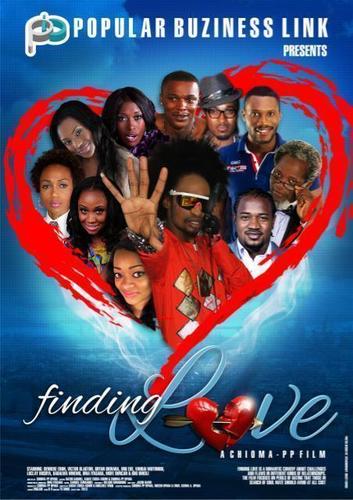 Genre: Action, Adventure
Synopsis: A romantic comedy that sheds light on the challenges and flaws most youths face in relationships. It focuses more on the absurd alliances that the media does not concentrate on but which we all know exist- the relationship between a celebrity and his female fans, a bisexual man's love trials, the relationship between a sugar-daddy and his beneficiary, and three others. Each story is told independent of each other, and is narrated by an online radio host, who also gives his opinion on the love issues.
Starring: Denrele Edun, Bryan Okpara, Uru Eke, Kiki Omeili, Luclay Misoya, Babalwa Mnemo
The Other Woman
Genre: Comedy
Synopsis: After realizing she is not her boyfriend's primary lover, a woman teams up with his wife and plots mutual revenge.
Starring: Cameron Diaz, Nikolaj Coster-Waldau, Kate Upton, Leslie Mann
The Frozen Ground
Genre: Biography, Crime, History
Synopsis: An Alaska State Trooper partners with a young woman who escaped the clutches of serial killer Robert Hansen to bring the murderer to justice. Based on actual events.
Starring: Nicolas Cage, Vanessa Hudgens, John Cusack, Dean Norris
That Awkward Moment
Genre: Comedy, Romance
Synopsis: Three best friends find themselves where we've all been – at that confusing moment in every dating relationship when you have to decide "So…where is this going?"
Starring: Zac Efron, Miles Teller, Michael B. Jordan, Imogen Poots
Knocking at Heaven's Door
Genre: Action, Drama
Synopsis: Debbie (Adesuwa Etomi) is a beautiful singer with a heavenly voice, married to the handsome, charismatic Moses (Blossom Chukwujekwu) and, for this, she becomes the envy of many. Debbie, however, harbours a dark secret that she tries to keep hidden within the confines of her 'perfect' world; she is being physically and emotionally abused by Moses and the strain of it threatens to break her.
Starring: Majid Michel, Ini Edo-Ehiagwina, Blossom Chukwujekwu, Adesuwa Etomi, Robert Peters, Lelee Byoma, Evaezi and Steve 'Yaw' Onu.
Non-Stop
Genre: Action, Mystery, Thriller
Synopsis: An air marshal springs into action during a transatlantic flight after receiving a series of text messages that put his fellow passengers at risk unless the airline transfers $150 million into an off-shore account.
Starring: Liam Neeson, Julianne Moore, Scoot McNairy, Michelle Dockery
Heaven is for Real
Genre: Drama
Synopsis: A small-town father must find the courage and conviction to share his son's extraordinary, life-changing experience with the world.
Starring: Greg Kinnear, Kelly Reilly, Connor Corum, Margo Martindale
Noah
Genre: Adventure, Drama
Synopsis: A man is chosen by God to undertake a momentous mission of rescue before an apocalyptic flood destroys the world.
Starring: Russell Crowe, Jennifer Connelly, Ray Winstone, Anthony Hopkins
Rio 2
Genre: Adventure, Animation, Comedy
Synopsis: It's a jungle out there for Blu, Jewel and their three kids after they're hurtled Rio de Janeiro to the wilds of the Amazon. As Blu tries to fit in, he goes beak-to-beak with the vengeful .
Starring: Rodrigo Santoro, Anne Hathaway, Jesse Eisenberg, Jamie Foxx
Captain America: The Winter Soldier
Genre: Action, Adventure, Sci-Fi
Synopsis: Steve Rogers struggles to embrace his role in the modern world and battles a new threat from old history: the Soviet agent known as the Winter Soldier.
Starring:  Scarlett Johansson, Chris Evans, Hayley Atwell, Cobie Smulders
Genre: Adventure, Animation, Comedy
Synopsis: An incorrigibly self-serving exiled squirrel finds himself helping his former park brethren raid a nut store to survive, that is also the front for a human gang's bank robbery.
Starring: Will Arnett, Brendan Fraser, Liam Neeson, Katherine Heigl
Mr Peabody & Sherman
Genre:  Adventure, Animation, Comedy
Synopsis: The time-travelling adventures of an advanced canine and his adopted son, as they endeavor to fix a time rift they created.
Starring:  Ty Burrell, Max Charles, Lauri Fraser, Guillaume Aretos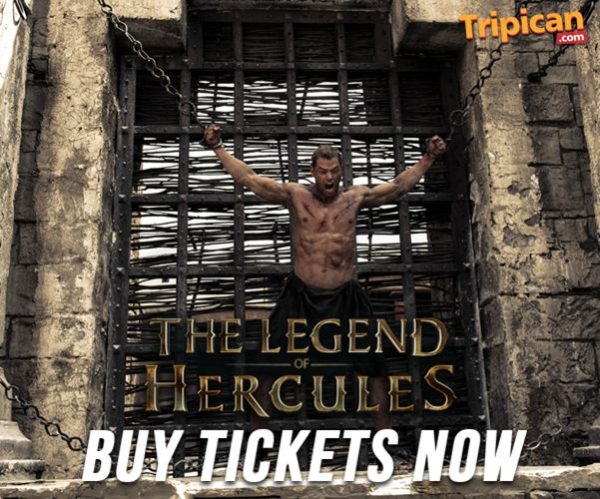 For these and more discounted tickets, visit www.tripican.com