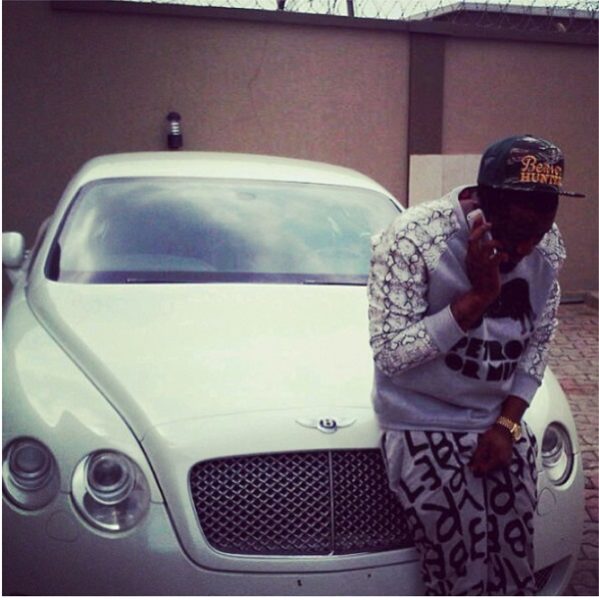 Ice Prince proves he is truly a rap superstar and doesn't loan money from the bank to enjoy the luxurious things of life.
In an interview with Punch – out today, he says he bought his Bentley GT and Range Rover Sport, all by himself, not with a loan from a bank.
"No, it is not true! It was paid for! Bought it in Abuja from Sir Kefiano! He has got all brands of vehicles!"
On handling fame: "As an artiste, it is good to have real life mentors and people that handle your finances. It is better to put yourself on a salary instead of just blowing the money as it comes and life will be easier.
You need to also understand that the life of an artiste is usually very expensive. So, One needs to be cautious. It is quite a new experience to have fame and all that. Sometimes it's a problem managing all of them. But one thing that keeps me focused is that I always remember where I'm coming from, no matter where I am. While there is always pressure to keep up with trends, I believe that it pays more to be yourself and be real to the world around you."
On his hometown Jos: "It's really sad because growing up in Jos was like the best thing that ever happened to all of us from that part of the country. It used to be the most peaceful place on earth. It provided us an enabling environment to express ourselves and grow into what we are. So, it is really sad to see what is going on right before us."

On going back to school: "I intend to one day get some real education and study something else apart from what I know now, which is music. But truly, I can't say when I'm going back to school yet. I pray I get the chance to do so one day. I'll love to study History."