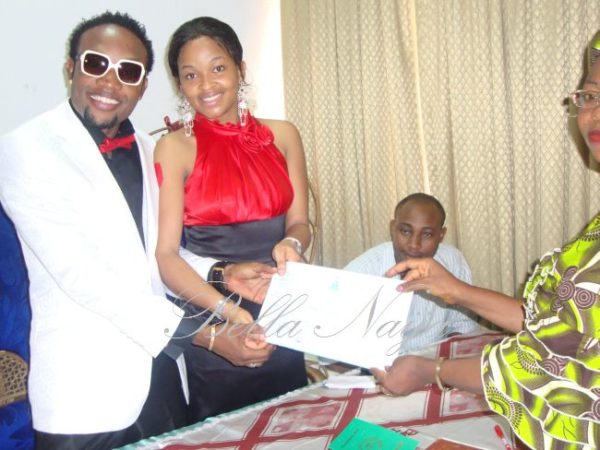 Pop star Kcee is responding to the backlash he has gotten for denying his wife.
It was a real shock when the "Limpopo" master told Toolz on Ndani TV's The Juice that Cynthia Ijeoma Oduah who he wed in March 2010, is his sister.
When images of the couple's traditional and white wedding popped on the screen, he claimed "we were shooting a movie" – watch it here.
If you recall, Kcee was recently romantically linked to actress Ebube Nwagbo, but she shut down rumours, responding with "he is a married man." – read it here.
Speaking to Punch, the singer through his manager Soso Soberekon "clarified" the situation.
He claims he neither denied nor accepted he was married, also stating it was a joke.
"He does not want to keep his family life in the public glare. That is why he joked about it. Marriage is a good thing and it is good to keep it private."
And on the viral photo of Kcee and Phyno – see it here, Soberekon says "Phyno was talking very close to his ear because they were in the club and the music was very loud. It was a motion picture and the camera angle made the picture appear as if they were kissing. Even if they were gay, is it in a club or a public place they would be kissing?"