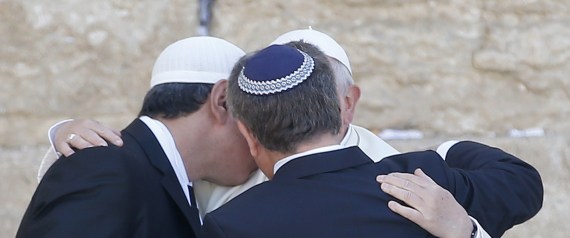 This photo has gone viral, and it is no wonder why.
Pope Francis one of the most powerful men in the world, spent 72 hours in the Middle East, and there are numerous striking images that will melt one's heart.
But the most fascinating is an embrace between Sheikh Omar Abboud, Rabbi Abraham Akorka and Pope Francis, in front of the Western Wall in Jerusalem.
The three religious leaders held to each other in solidarity, drawing strength from their friendship and experiencing a moment of sacredness.
No matter you religious beliefs, we are one.

Photo Credit: Huffington Post