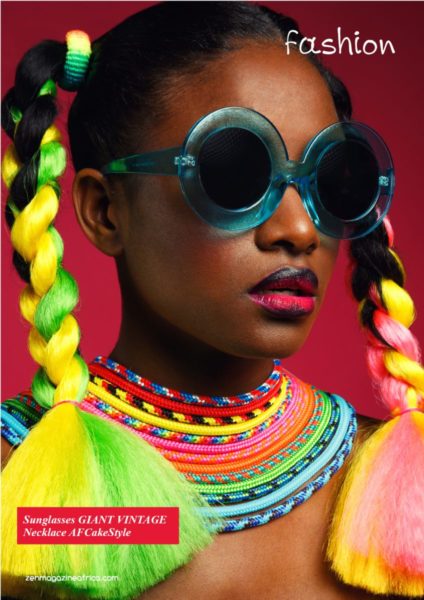 You may need your 'good' shades for this one!
Bringing popping colors to life in their May 2014 issue, online fashion magazine Zen is giving you "Colours To Die For".
With colourful styles, statement jewels and African inspired print pieces – hand picked by Daphne Oosthuizen, their editorial is more than a handful of colours that embody all that the month of May is known for. The editorial is themed with creative glasses, oversized accessories and a 70s vibe.
They say pictures are worth a thousand words, so check it out.
For more information and to see ore fabulous images and shoots, visit www.zenmagazine.com