Oh Wizkid, in a few years you will change your mind.
Counting down to the anticipated 2014 MTV Africa Music Awards (MAMAs), a lot of artistes including Dr Sid, have been given the opportunity to take over the @MTVBaseAfrica Twitter account to chat with fans.
On Wednesday 14th May, it was Wizkid's turn. He answered a lot of questions but here are the ones we really find interesting.
Things We Learnt
Anticipating a dope new album from Star Boy? Well, he is dropping his next album in June
RT @sasha_Dee_: @MTVbaseAfrica @wizkidayo When should expect that Dope Album?#AskWizkid #MTVMAMA>> June!! i promise for the last time. lol

— MTV Base Africa (@MTVbaseAfrica) May 14, 2014
Every guy loves football right? Wrong. Wizkid isn't fan
RT @WhoisLawizzy: #MTVMAMA #AskWizkid @wizkidayo…Do you watch football.if so,what's your favourite team>> don't watch football sorry..lol

— MTV Base Africa (@MTVbaseAfrica) May 14, 2014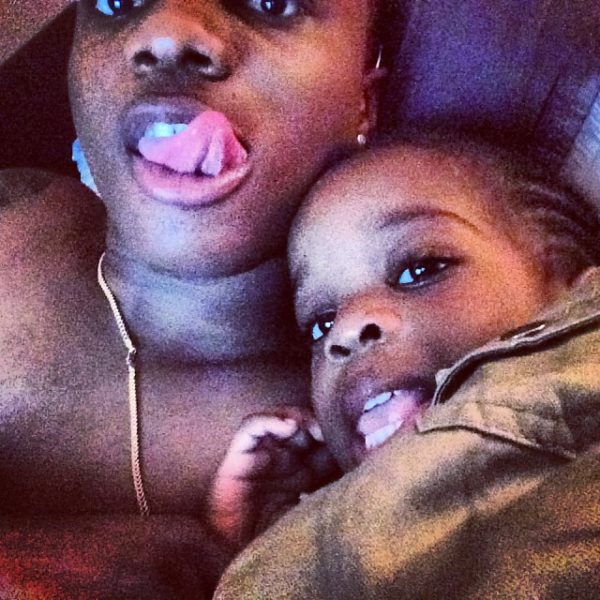 When he is not touring cities, and countries, he likes to spend time with his 3-year-old son
RT @Neekoyaa: @mtvbaseafrica What do you do during ur leisure?' #MTVMAMA #AskWizkid>> watch a movie or spend time with my son. — MTV Base Africa (@MTVbaseAfrica) May 14, 2014
Move over ladies, Wizkid has 122 pairs of shoes
RT @alfredflows_GED: @MTVbaseAfrica #MTVMAMA #AskWizkid how many shoes do you have? And what's your favourite?>> last i checked,122 shoes. — MTV Base Africa (@MTVbaseAfrica) May 14, 2014
First Lady Patience Jonathan has inspired a new slang for his haters
RT @caramary3: one word for your haters? #Askwizkid #MtvMama @mtvbaseafrica @wizkidayo>> There is God o!!

— MTV Base Africa (@MTVbaseAfrica) May 14, 2014
Before he was Wizkid the superstar, he was paid a small fee to perform at gigs
RT @IamLoverB: Can u remember how much u were paid for ur first performance? If yes, how much? #Mtvmama #AskWizkid>> 20 thousand naira

— MTV Base Africa (@MTVbaseAfrica) May 14, 2014
He loves his tattoos
RT @The_Laila_: @MTVbaseAfrica #AskWizkid how many tatoos u got?>> 11 tattoos. — MTV Base Africa (@MTVbaseAfrica) May 14, 2014
He features in songs for free
RT @NERVYKID: what's the cost to feature you on a song now? #MtvMama #Askwizkid>> No cost..if i like it i jump on it..if not sorry. — MTV Base Africa (@MTVbaseAfrica) May 14, 2014
He can cook arlight…not just much
RT @ralicandy: @MTVbaseAfrica @wizkidayo @MTVShuga #MTVMAMA #AskWizkid i love men who can cook. can you cook?>> yes!! i'll cook u noodles! — MTV Base Africa (@MTVbaseAfrica) May 14, 2014
He may be single and ready to mingle, but he doesn't have plans to get married
RT @samuelmasaki: When Are U Married Niggah #MTVMAMA #AskWizkid #YaGA @wizkidayo @mtvbaseafrica>> No plans for marriage!!

— MTV Base Africa (@MTVbaseAfrica) May 14, 2014