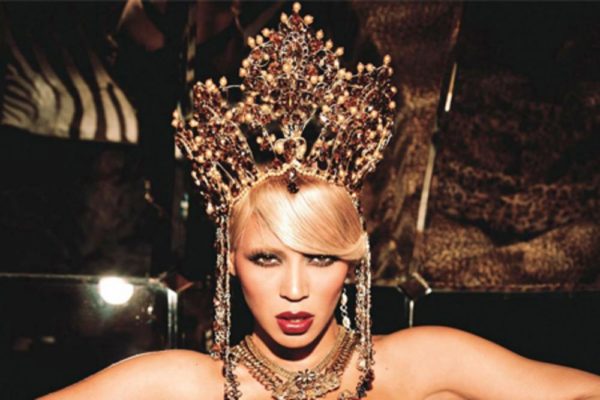 They don't call her Queen Bey for nothing!
Forbes has released its Celebrity 100 list and Beyoncé is number 1. Bey's "Mrs Carter" World Tour helped solidify her superstar status. The tour had 5 shows raking in an average of $2.4 million per city.
She also released her self-named fifth studio album, which brought hits like Drunk in Love and Partition.
Her present earning in 2014 only is $115million.
Others on the list are LeBron James (2) – $72million, Dr. Dre (3) – $620million, Oprah Winfrey (4) – $82million, Ellen DeGeneres (5) – $70million, Jay Z (6) – $60million, Floyd Mayweather (7) – $105million, Rihanna (8) – $48million, Katy Perry (9) – $40million, Robert Downey Jr (10) – $75million.
To view the full list, click here
In other news…
Jay Z threw an epic shade at TMZ at the 2014 BET Awards held on June 29th in Los Angeles.
If you recall, the website posted the video of Beyoncé's sister Solange Knowles kicking him in an elevator.
The performance was recording of "Partition" from their ongoing tour. In a short intro, Jay Z performed a rap which include lyrics – "Left the curtains open for the paparazzi, a little TMI for you TMZ."
It received lots of cheers.