It's another Friday and this one is especially exciting as its the end of another month. Wow! 2014 is slowly creeping to an end.
Well Tripican fam, we have added 3 movies to the roster and we are sure you would be very excited to see them. The much-anticipated action movie Transformers 4 starring Mark Wahlberg, Stanley Tucci and more, the very funny comedy A Million Ways to Die in the West produced by Seth Mcfarlane (Producer of Ted and The Simpsons) and starring Charlize Theron, Laim Neeson, Sarah Silverman and more; and exciting Nollywood flick Devil in a Dress.
And the great news is you can catch all these and more at cinemas closest to you.

Do you know that you can watch the Brazil 2014 World Cup live at the Genesis Deluxe Cinemas and The Palms, Lekki – Check out Tripican.com for information on the matches showing at the FIFA World Cup.
Here are other movies showing this week for Genesis Deluxe, Ozone and Silverbird Cinemas. Check out www.tripican.com for movie information and show times. Enjoy!
Feature Movie: Transformers: Age of Extinction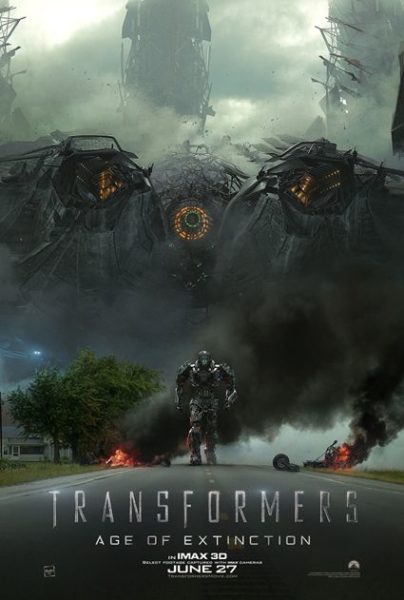 Genre: Action, Adventure, Sci-Fi
Synopsis: An automobile mechanic and his daughter make a discovery that brings down the Autobots and Decepticons – and a paranoid government official – on them.
Starring: Nicola Peltz, Mark Wahlberg, T.J. Miller, Stanley Tucci
Genre: Drama, Action
Synopsis: 'Three bad boys (Majid, Uti and Kweku) get played by a 'sophisticated hustler' (Kafui), as she calls herself. The opening scene introduces a brilliant and good looking 'sugar daddy' played by Ben Brako.
Starring: Majid Michael, Uti Nwachukwu, Ben Brako
A Million Ways to Die in the West
Genre: Comedy, Western
Synopsis: As a cowardly farmer begins to fall for the mysterious new woman in town, he must put his new-found courage to the test when her husband, a notorious gun-slinger, announces his arrival.
Starring: Seth MacFarlane, Charlize Theron, Amanda Seyfried, Liam Neeson
Feature Movie: The Fault in Our Stars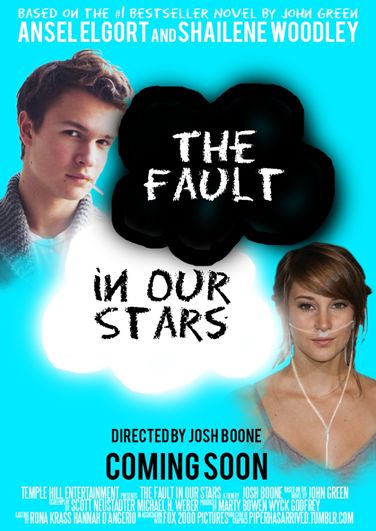 Genre: Drama, Romance
Starring: Shailene Woodley, Ansel Elgort, Nat Wolff, Laura Dern
Synopsis: Hazel and Gus are two teenagers who share an acerbic wit, a disdain for the conventional, and a love that sweeps them on a journey. Their relationship is all the more miraculous given that Hazel's other constant companion is an oxygen tank, Gus jokes about his prosthetic leg, and they met and fell in love at a cancer support group.
Genre: Action, Adventure, Animation
Starring: Kit Harington, Kristen Wiig, Gerard Butler, Jonah Hill
Synopsis: It's been five years since Hiccup and Toothless successfully united dragons and vikings on the island of Berk. While Astrid, Snotlout and the rest of the gang are challenging each other to…
Blended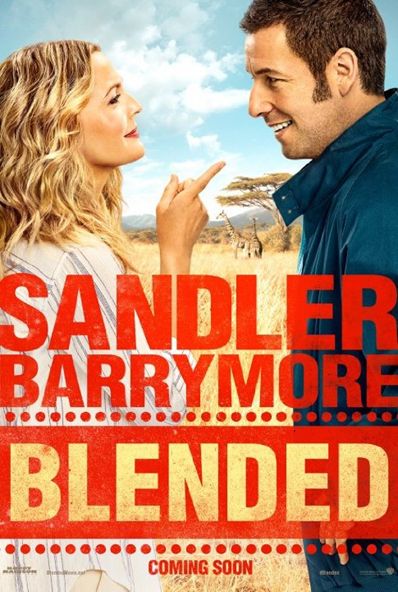 Genre: Comedy
Starring: Adam Sandler, Drew Barrymore, Kevin Nealon, Terry Crews
Synopsis: After a bad blind date, a man and woman find themselves stuck together at a resort for families, where their attraction grows as their respective kids benefit from the burgeoning relationship.
Genre: Action|Adventure |Fantasy
Starring: Jennifer Lawrence, Peter Dinklage, Michael Fassbender, Evan Peters
Synopsis: The X-Men send Wolverine to the past in a desperate effort to change history and prevent an event that results in doom for both humans and mutants.
Maleficent
Genre: Action, Adventure, Family
Starring: Angelina Jolie, Elle Fanning, Sharlto Copley, Lesley Manville
Synopsis: A vindictive fairy is driven to curse an infant princess only to realize the child may be the only one who can restore peace.
Edge of Tomorrow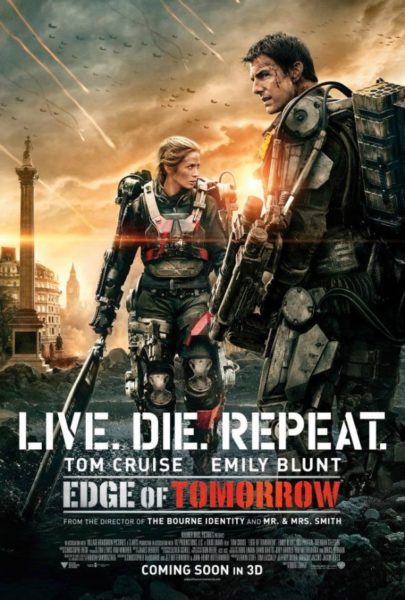 Genre: Action, Sci-Fi
Starring: Tom Cruise, Emily Blunt, Noah Taylor, Lara Pulver
Synopsis:A soldier fighting in a war with aliens finds himself caught in a time loop of his last day in the battle, though he becomes better skilled along the way.
Legend of Oz: Dorothy's Return
Genre: Animation, Family, Musical
Starring: Dan Aykroyd, James Belushi, Kelsey Grammer, Lea Michele
Synopsis: Dorothy wakes up in post-tornado Kansas, only to be whisked back to Oz to try to save her old friends the Scarecrow, the Lion, the Tin Man and Glinda from a devious new villain, the Jester.
The Amazing Spider Man 2
Genre:  Action, Adventure, Fantasy
Synopsis: Peter Parker runs the gauntlet as the mysterious company Oscorp sends up a slew of super villains against him, impacting on his life.
Starring: Andrew Garfield, Emma Stone, Jamie Foxx, Dane DeHaan
For these and more, visit www.tripican.com