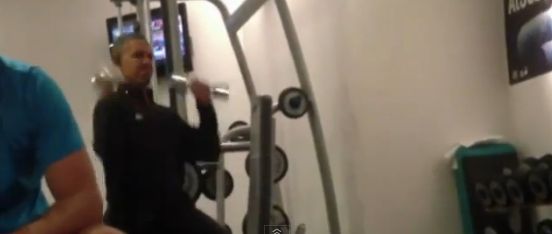 President Barack Obama's security explains there is no breach in security
The US commander-in-chief is in Poland to reaffirm the U.S. support for central and eastern European countries against Russia.
At his hotel in Warsaw, he decided to exercise and was secretly filmed.
The Secret Service confirmed the video is real and other guests taking photos and videos of his workout is not a problem. "Hotel guests were not asked to leave the gym during this off the record movement, nor were they asked to refrain from taking pictures", said Ed Donovan.
The video has of course gone viral.
Watch