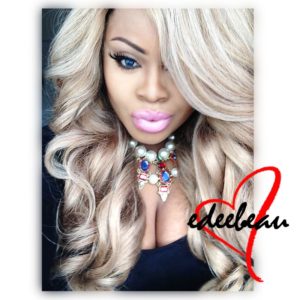 When it comes to hair styling and makeup in the UK, one of the most popular names to call is Editi Udofot of Edee Beau. The celebrity makeup artist, has a clientele that includes names we know and love like Tsitsi Masiyiwa, Funsho Obasanjo, Wizkid, Omotola Jalade-Ekeinde, Funke Akindele, Tonto Dikeh to name a few.
Edee has created a niche for herself in the makeup and hair industry with her wig line, so who better to ask all our wig questions?
BN Beauty caught up with Edee to get exclusive details on wig care, hair dos and don'ts, her thoughts on insecurity and what a woman's best asset is.
Check it out.
What would you say is the best part of owning a wig?
I would say the best part of owning a wig is the versatility it offers. I can change my style and look within minutes, which would save a lot of time. As we know there isn't enough time in the day to get things done.

What are 5 lessons you have learnt from wearing wigs?
1. Wigs offer more protection to the wearer's natural hair giving the natural hair time to breathe.

2. Wigs are very low maintenance and are not required to be styled as often as a weave.
3. Wigs offer the wearer the option of more volume to their hairstyle e.g my largest unit til date is my 1kg unit which I doubt would have been possible with a weave.
4. I often get asked if I'm scared that someone will one day pull it off my head. Wigs can be secure if you use combs and clips that hold it securely. I use combs personally, and believe me when I say it isn't going anywhere.
5. Wigs can be addictive! Mainly due to the beauty of their versatility.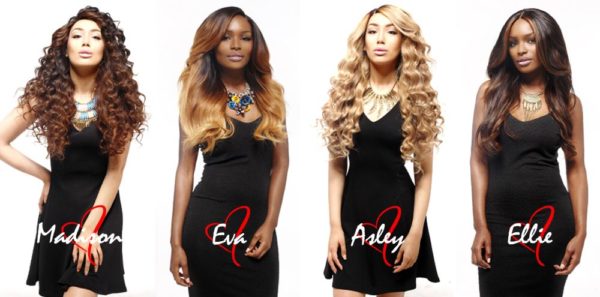 When it comes to hair care, we know there are lots of risks involved. What are 3 wig mistakes that women commonly make and what are the remedies? 
Mistake number 1 would be gluing the lace to their forehead. This is a big no no as glue can be very damaging to the hairline.
Mistake number 2 would be the blending of the closure material. I have seen a lot of females with closure bases that do not match their skin tone e.g light bases on dark skin
Mistake number 3 would have to be ill fitting wigs. Wigs can be made to measure so there is no excuse for an ill-fitting bumpy wig ladies!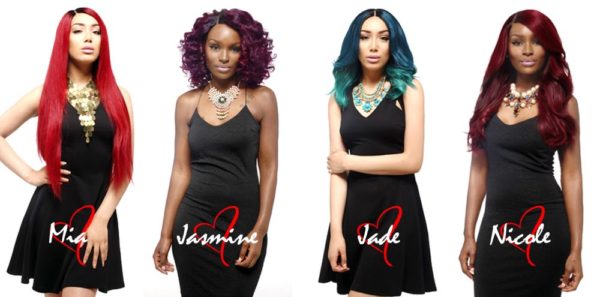 You said in an interview that you have really thin hair. What regimen do you use to help your hair develop?
I have started using a lot of natural oils and products to help my thin hair. I used products such as castor oil and coconut oil that help with thickness and general nourishment of the hair cuticle. I also use Mizani shampoo and conditioner.
What are the 5 top things to consider before buying a wig?
– Quality of the hair
– Volume
– Length
– Colour and
– Fitting
…In plain terms, just come to Edee Beau! 🙂
Critics believe women who wear wigs are insecure. What are your thoughts on that?
I think those people are closed minded because I think the total opposite! Wigs and hair extensions are a form of additional beauty. If wearing wigs and weaves makes you confident then do it and do it well.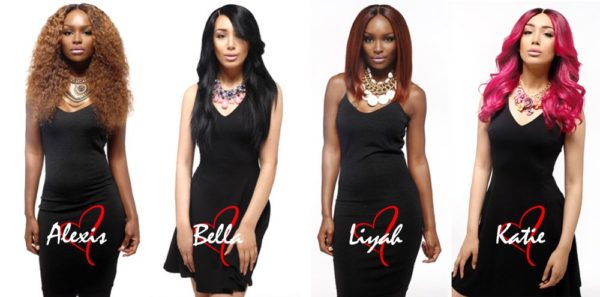 What's next for Edee? 
Hmmm! There are a few things planned for the next few months, definitely coming to take Nigeria by storm so Lagos, Abuja, Port Harcourt be ready!
The rest I guess you will all just have to follow me on social media to find out!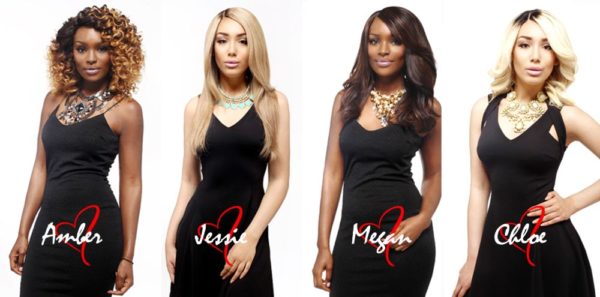 Watch the new Edee Beau Wig collection in motion. Check out the playlist here: www.youtube.com/playlist
Check out the Edee Beau Team – Editi Udofot (CEO/Director Edee Beau), Lola Olatokun (Studio Manager), Temi Akinnuga (Hair Stylist) and Juliet Akiga (Wig Specialist) as they talk about their personal styles and some fun outtakes.
To find out more about Edee Beau, you can visit her store – Edee Beau Studios, 251 Hermit Road, London E16 4LA | Call 02033026343 | Visit their website: www.edeebeau.com | Follow her on Instagram: @edeebeau | Follow her on Twitter: @edeebeau | Watch their videos on Yotuube: www.youtube.com/edeebeau