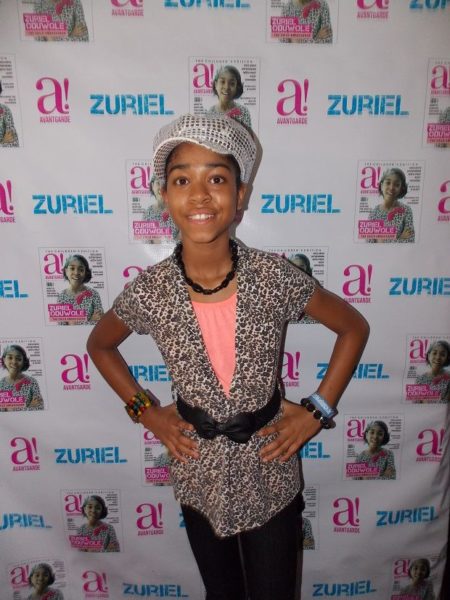 Nigerian young filmmaker Zuriel Oduwole was invited by the leadership of the Redeemed Christian Church of God's "City of David" Parish to speak on her journey and to be a source of encouragement.
Zuriel was back to work after she arrived Lagos on Saturday from a trip to Ethiopia.
According to a rep, the highlight of the event was addressing the congregation who waited in the rain to meet her.
Zuriel signed copies of the church's AvantGarde Magazine May edition for children and adults, which she was on the cover.
Her rep reveals to BN her line-up of activities including a live TV appearance, an appointment with a state governor as well as shooting segments of her documentary.
For her #FollowTheBallForEducation project, South Africa is the next stop.