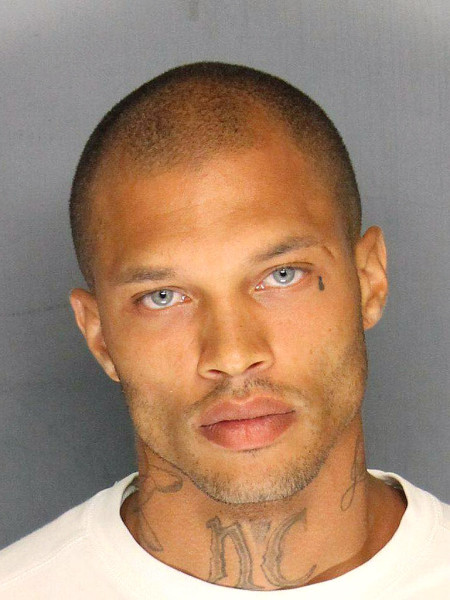 Never underestimate the power of the internet.
Jeremy Meeks, the #HottieThug, who made headlines across the globe after the Stockton, California Police Department posted his mug shot on Facebook, hits it big.
According to Fox News, Gina Rodriguez who has helped careers of "Teen Mom" star Farrah Abraham, Nadya "Octomom" Suleman and V. Stiviano – the woman at the centre of Donald Sterling scandal, will represent the 30-year-old convicted felon.
"Everybody has a story, and I, of all people, know that," she says of Meeks' run in with the law.
"The types of personalities that I work with are usually the people who are under fire by the media. If this was a different situation, like if someone was actually hurt or there was violence involved, I definitely would not be taking him on. But we don't know Jeremy's full story yet, and I don't feel like he got a fair break. I really don't. If we can help him in any way with his future and help him turn his life around, that's what I'm about. That's what I want to do for him." she says,
They plan on getting him a reality show or modelling gigs.