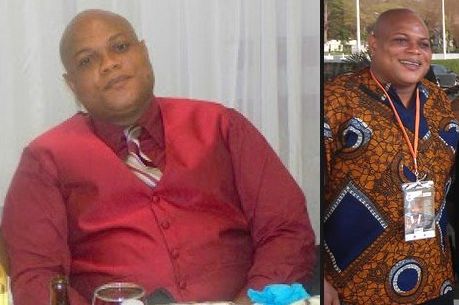 On Monday 28th July 2014, the Lagos State Government revealed that 59 persons came in contact with the 40 year old Liberian man who died of the Ebola virus recently. His body was later cremated.
According to Dr. Jide Idris – the Commissioner for Health, the number of people included 44 health care workers and 15 other people at the Murtala Muhammed Airport, Lagos.
It is yet to be known the number of people that came in contact with the Liberian on the plane to Nigeria as the Asky Airline management is yet to provide the information.
Out of the 55 known contacts, 20 had been screened and released. 50% had type one contact, while the other 50% had type two contact.
Dr. Idris however urged Nigerians not to panic, that no one else in the country had been infected with the virus.
"We can categorically state that as of today, we have only one case of imported Ebola and death. No Nigerian is infected, but all contacts are being actively followed.
We call on all Nigerians to be calm and not panic. We assure them that both the state and the Federal Government are up in arms to ensure that the virus did not escape and that no Nigeria is infected with this virus." he said.
He stated that an emergency operations centre has been made available at the Central Public Health Laboratory in Yaba, Lagos, and an isolation ward has been put in place at the Infectious Disease Hospital, Yaba for case management.
Three other health facilities will also be made available soon.
Ebola Symptoms
According to Dr. Yewande Adesina – the Special Adviser to Governor Babatunde Fashola, here are the symptoms of the illness.
Malaria and difficulty in eating
Vomitting
Stooling as if one has Diarrhoea
Blood later comes out of the eyes, ears, nose, anus and private parts