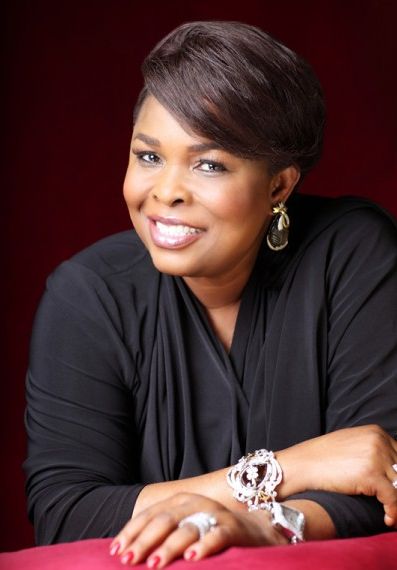 Windhoek, Namibia (NAN)  ̶― Nigeria's First Lady, Dame Patience Jonathan, has expressed concern over the prolonged delay in the release of the abducted Chibok girls by members of the Boko Haram sect.
 Jonathan expressed the concern when she met with Nigerian community on Wednesday in Windhoek, Namibia.
She empathised with family members of the girls and the entire Chibok community, saying that soon the girls would be released.
"As a mother, I am very worried over the abduction of these girls; I share the pains of the mothers whose children were abducted," Jonathan said.
"We women of Nigeria, we have fasted and prayed that  wherever they are, they will be released safely and that God will touch the minds of members of the sect,' 'she said.
She commended the security agencies for their efforts, adding that soon the girls will be back home.
Jonathan also praised the Nigerian armed forces for their patriotic seal in fighting terror and urban violence especially in the North east.
The first lady appealed to Nigerians in Diaspora to support government and the military in putting an end to the insurgency across the country especially in the North east.
She also appealed to Nigerians to be patient with the present government in the rescue efforts of the girls, while assuring that they will be found soon.
''Nigerians should project their country positively so that investors can come in and bring development.
"We have never seen such terrorism before, we had civil war, but with this current situation, it is not a situation where you can come face to face with your enemy.
"Nigerians are peace loving people, and it's rather unfortunate today that terrorism has been introduced into our country.
"We need to support our security forces, because if our soldiers can go to Mali, Somalia, Liberia and fight and conquer, then they will conquer Boko Haram soon.
 "We are the giant of Africa, if other countries in the continent have problems; they run to us for help, then why don't we believe in ourselves that we will conquer this insurgency?
"We have to be united in fighting it; terrorism is not one man's war, it is a collective effort because when other country are faced with similar situation, they come together to fight it.
"We need to come together to fight it, by the grace of God, We will conquer Boko Haram,''Jonathan said.
The first lady also assured them that the President was concerned about their welfare hence the appointment of a special adviser on Diaspora matters.
She particularly commended those in Namibia, for projecting the image of Nigeria positively in their host country and urged them to keep faith with government.
Earlier, the Nigeria High Commissioner to Namibia, Nathaniel Olurunfemi, described the first lady as very compassionate and caring mother.
He said that over 4,000 families have benefited from empowerment programme sponsored by the first lady.
"The foundation has also supported children with heart conditions in securing medical treatment abroad.
"It is to her credit that several women are now holding key national positions, boosting the silent revolution of bringing women to impact on great economy.
"It is to her credit as the current President of African First Ladies Peace Mission (AFLPM), that relief materials were sent to refugees of conflicts, including Congo, Saharawi African Republic, Mali and others.
It is also to her credit that the AFLPM's office was established in Abuja,'' Olorunfemi said.
Responding on behalf of the community, the Surveyor -General of the Republic of Namibia, Uzo Okechukwu Okafor, a Nigerian, commended the first lady for her support for women empowerment.
"We commend you for keeping the home front going in spite of the challenges of governance especially with unsavoury criticism and abuses that comes with leadership.
"We will continue to join others in prayers that the efforts government is making rescuing the girls from their abductors will bear fruits.
He appealed to the government to ensure that the reforms in the power sector be fully implemented.
"We also pray that the transformation agenda of Mr President succeeds,'' Okafor said
A Nigerian pastor in Namibia, Haruna Bako Gorom, said a lot of things were being done including fervent prayers to ensure the release of the abducted Chibok girls.
"We want to say that we are standing by you, It should not just be the international community alone that is supporting, but Africans too should show their support.
Jonathan was in Namibia to attend the 8th Stop Cervical, Breast and Prostate Cancer in Africa, an initiative of the African First Ladies/Spouses Forum.