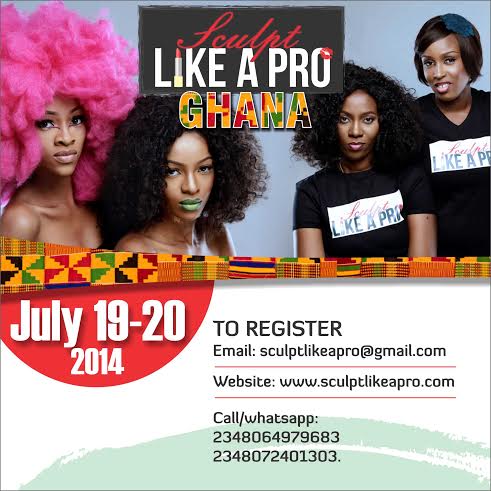 Are you ready for the Sculpt Like A Pro movement?
With the successful completion of its maiden edition which took place in Abuja, Love Olaleye & Adekunbi Fashakin have teamed up again and are heading to Ghana for a 2-day masterclass in beauty and the art of makeup.
Who can attend? All practicing makeup artists, fresh makeup school graduates, the everyday woman and people in the business of makeup. You will get an extensive look into makeup application with tips & tricks, practical demonstrations and mentoring opportunities.
To attend, simply please send an e-mail to [email protected] or call +2348064979683 or +2348072401303. For more information you can visit www.sculptlikeapro.com
Date: Saturday 19th & Sunday 20th July 2014
___________________________________________________________________________________
Sponsored Content